Representatives of Tan Binh ward Red Cross in Di An city have just visited to offer family of Mr. Tran Van Tan, born in 1964 and residing at Tan Phu 2 quarter of Tan Binh ward in Di An city, VND 7 million as a portion of the donated amounts helping him treat his illness.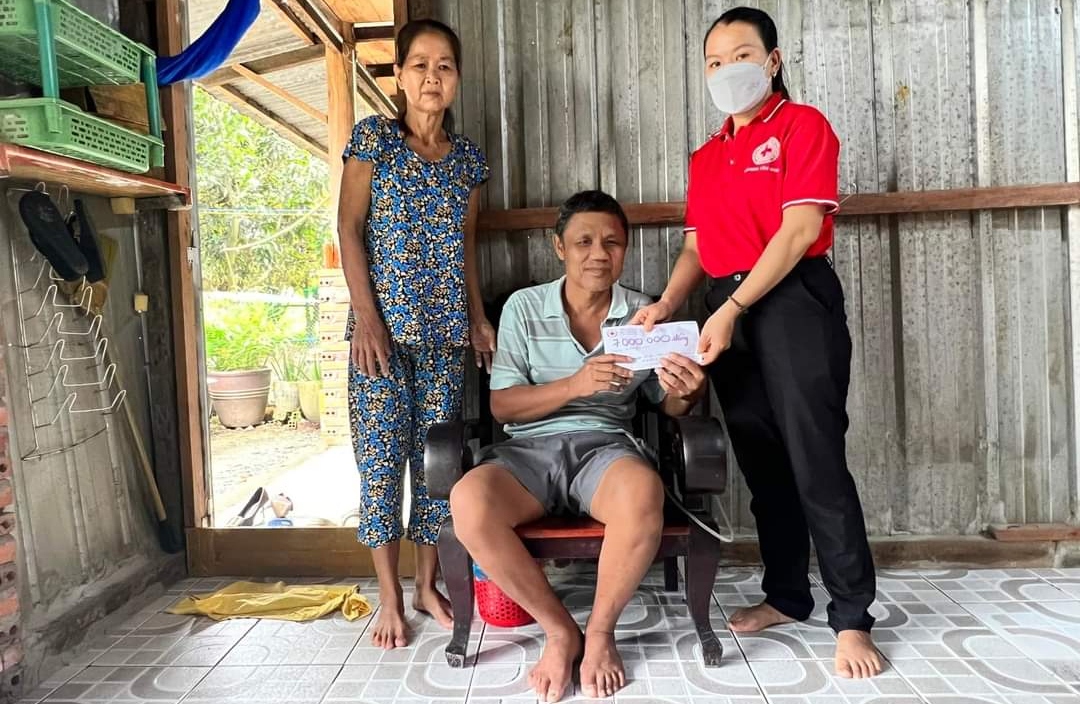 Mrs. Le Trung Hieu (far right) hands the donation to Mr. Tran Van Tan for his treatments
Tan was in great hardship suffering from kidney stone that need urgent surgery whose cost can never be covered by him, making him to fall short to home treatment. Knowing his situation, Mrs. Le Trung Hieu, Chairwoman of Tan Binh ward Red Cross, posted her messages on Facebook and Zalo calling for charitable actions which got him VND 7 million for timely surgery. Besides, Mr. Bui Tran Nhat Khanh – charitable donor of Thuan An city, contacted a charitable society and friends to give Tan another VND 22.6 million.
The money as handed in person to Mr. Tan to help him follow up the surgery. The actions made up an amount of VND 29,6 million which left Tan so moved and be ready for the kidney surgery to recover from bad health status.
Reported by Cam Ly – Translated by Vi Bao