On November 28, Binh Duong Provincial Center to Support Young Workers and Laborers held the program "Journey connecting young workers" and launch the a volunteer movement to protect the environment.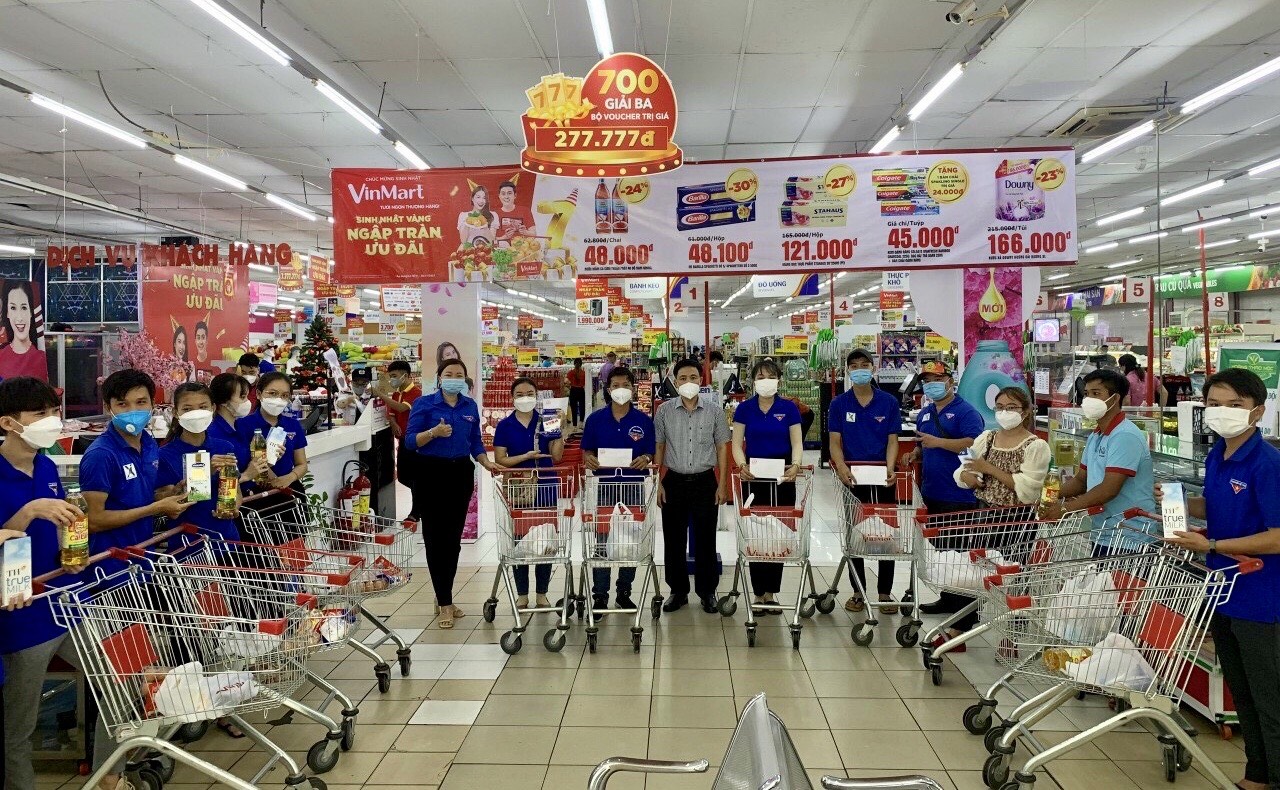 The organizers award prizes at the contest of young workers with Vietnamese goods.
At this program, young workers at clubs connecting young workers under the Center learned about history and offered incense to Doan Thi Lien Monument Park (Chanh Phu Hoa ward, Ben Cat Town); cleaned the environment in the park area and encouraged people to protect the environment.
On this occasion, the center also gave 50 gifts to young workers of clubs.
* On the same day, the Provincial Young Worker and Laborer Support Center held a contest for young workers and Vietnamese goods. At the contest, youth workers' clubs entered competition to select Vietnamese products at supermarkets. The contest helped workers choose good-quality and safe Vietnamese products for daily consumption.
Reported by Nhu Y - Translated by Ngoc Huynh