On September 20, Standing Committee of Youth Union of Provincial Agencies - Enterprises' Bloc collaborated with Grassroots Youth Union of Provincial Department of Foreign Affairs to organize a conference to update professional knowledge of foreign reception and affairs for agencies and enterprises of Binh Duong province in 2023.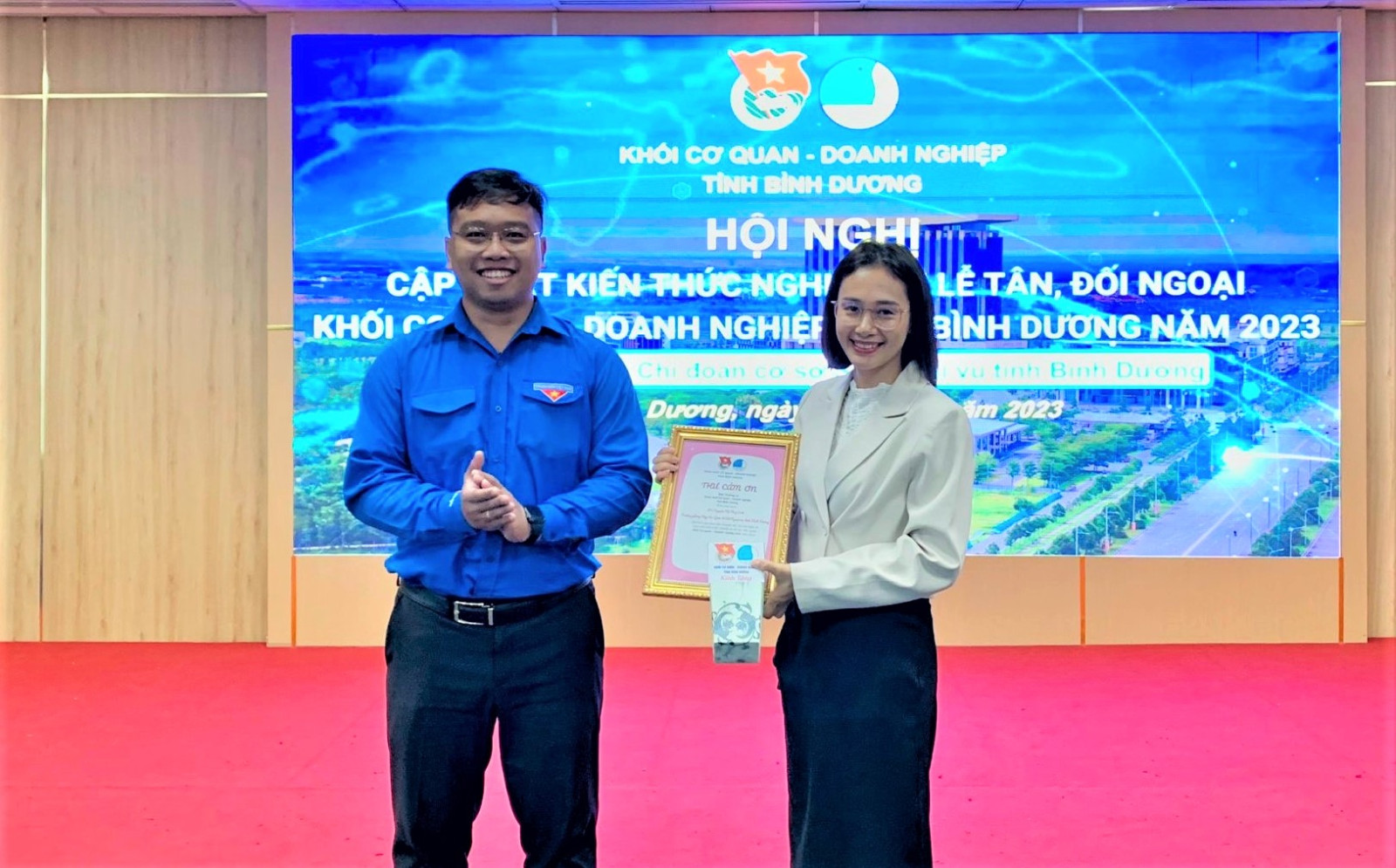 At the conference, union members and young people were equipped with necessary skills and knowledge in foreign communication about four topics: information on foreign communication work, commemoration of even years and full years of diplomatic relation establishment between Vietnam and other countries; results of the province's foreign affairs and international integration work; Binh Duong's friendly and cooperative relationships with foreign localities in recent times; "Principles and skills of diplomatic reception".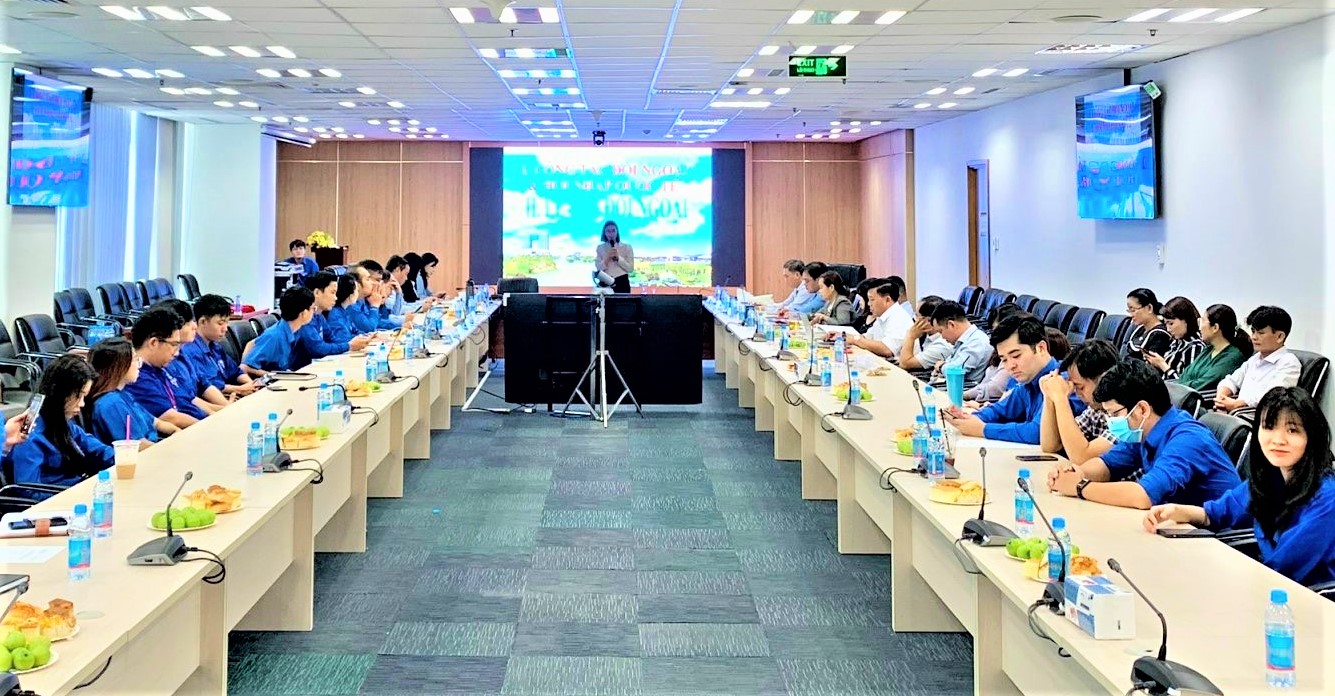 The conference aims to equip youth union members with necessary skills and knowledge in fields of foreign reception and affairs. Thereby, improving understanding and awareness of the role and meaning of foreign reception and affairs; at the same time, to hold thematic activities, information about the world and regional situation, and Vietnam's relations with other countries for union officials and youth union members in the bloc.
Reported by Ngoc Nhu - Translated by Ngoc Huynh