Lao researchers are optimistic about the growth of the Lao economy, which is projected to expand by 4.5 % this year amid global economic challenges.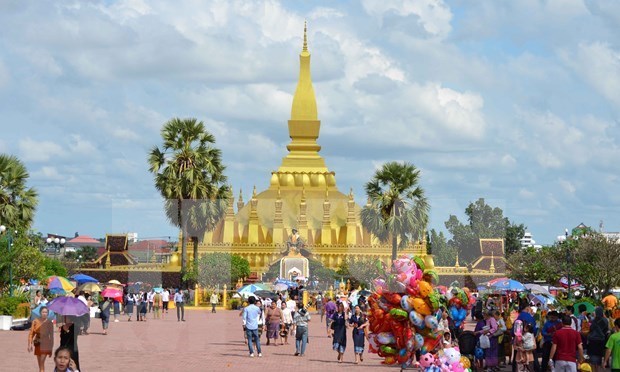 Lao economy forecast to maintain growth
According to the latest report from the Macro-economic Research Institute of the Lao Academy of Social and Economic Sciences (LASES), the economic growth will be driven by the services sector in association with the growth of the tourism and processing industries and agricultural production for export.
The agricultural sector is set to see an increase of 3.5% this year following an injection of funds for boosting productivity. Meanwhile, the industrial sector is hoped to see an increase of 4.6% from export related to processing industries in special economic zones.
The construction sector is also set to see growth, although financial hardships faced by the government and reducing capital inflows may affect its growth.
According to Vice President of the LASES, Dr Kikeo Chanthaboury, the launch of the cross border Laos-China railway has contributed to significantly bolstering regional trade and people-to-people exchanges.
Dr Kikeo said the Laos-China railway provides an opportunity to Laos to boost its export, tourism and logistics sectors.
However, there are also pressing challenges facing Laos, such as soaring inflation, high public debt, depreciation of the currency and Lao workers seeking better pay abroad. These challenges are made worse by the problem with regulating the local currency, which directly impacts the cost of goods.
Despite these challenges, the reopening of China's market with 1.3 billion consumers is beneficial to Laos. This year alone, more than 3 million tonnes of agricultural products were exported to China, Thailand and Vietnam./.
VNA