On September 30, the National Center for Support for Innovative Startups and Department of Market Development and Science Technology Enterprises held a program entitled "Linking Vietnam's startup ecosystem to connect internationally and the program of innovation alliance, creative cooperation". The program was held in form of video conference and broadcast live at 5 locations, including Thu Dau Mot University and two international points of France and Korea, with the participation of leading domestic and international leaders, experts on innovation and science technology.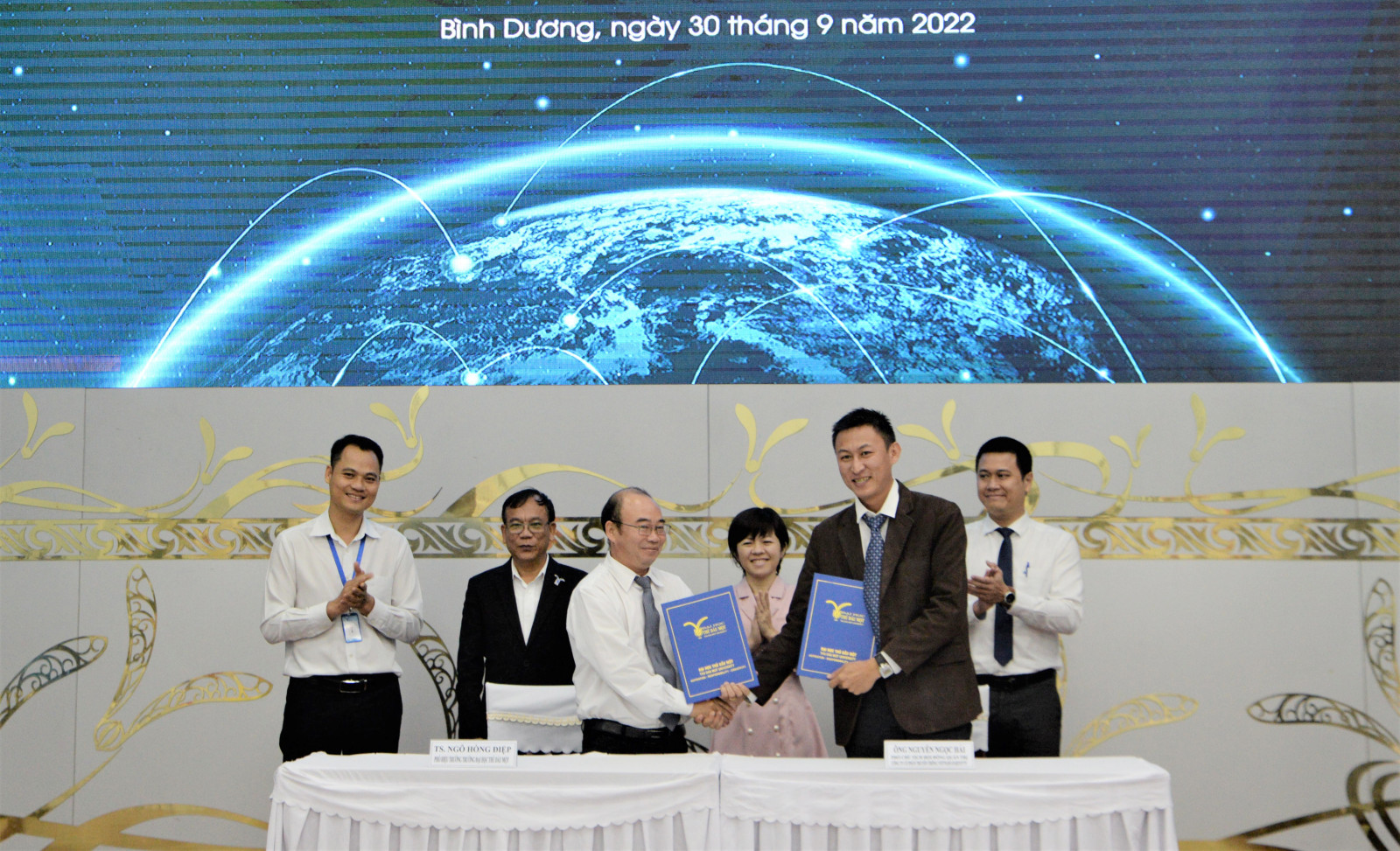 This program was one activity in a series to encourage an open creative startup ecosystem in Vietnam. The event marked an advance in the task implementation of "Organizing national innovation start-up festivals in countries with developed innovative start-up ecosystems in the world" under the project "To support national innovation startup ecosystem by 2025".
Also at this program, Thu Dau Mot University signed a memorandum of understanding with Vietnam Startup TV Media Joint Stock Company; this cooperation between the two units to produce television programs on entrepreneurship among students.
Reported by Hong Thai - Translated by Ngoc Huynh