In the morning of May 5, the Hai Phong city delegation visited and worked with Binh Duong province to exchange experience of social housing and welfare for workers in industrial parks. The delegation was led by Mr. Le Trung Kien, Standing Member of Hai Phong city Party Committee, Head of Hai Phong Economic Zone Management Board. Receiving and working with the delegation was Mr. Nguyen Van Danh, Deputy Chairman of Binh Duong provincial People's Committee.
At the meeting, representatives of the Management Board of Industrial Parks of Binh Duong province and related departments and agencies gave preliminary information on the province's socio-economic development over the past time. In particular, the province has just successfully organized a scientific conference marking its 25 years of development to re-evaluate the achievements and orientation for development in the new era.
One of the outstanding models of the province summarized at the conference was the construction of social housing to help workers settle down in Binh Duong with the typical implementation unit being Becamex IDC. The province has prepared planning and land fund for social housing along with utility infrastructure to serve life for employees to stay with Binh Duong.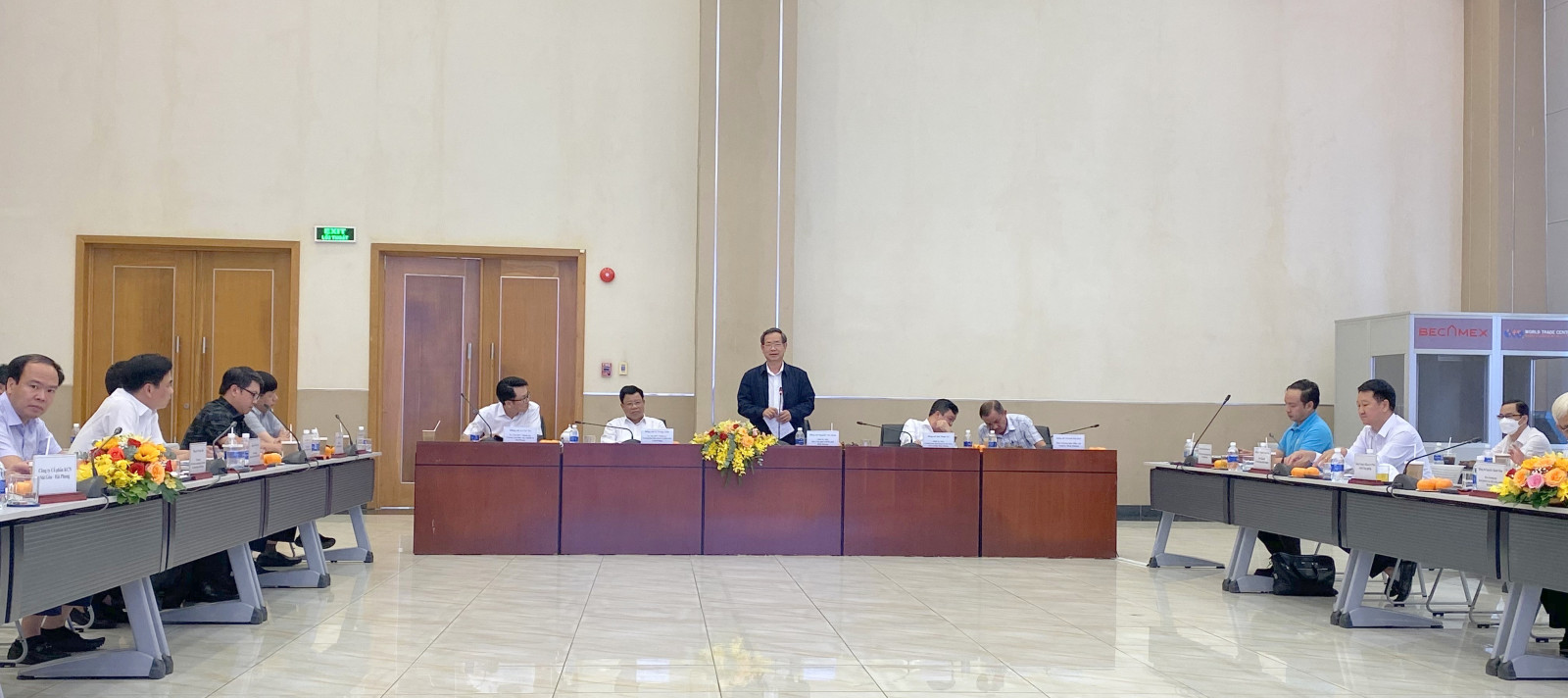 Mr. Nguyen Van Danh speaks at the meeting.
The Hai Phong city delegation recognized and highly appreciated the important achievements of Binh Duong in the past 25 years, considering it a miracle in creating and building an economy based on revenue collection, investment attraction and industrial development. Binh Duong provincial leaders also agree with the motto considering social housing as an important component of the urbanization process that Binh Duong is aiming for. The members of the working group had a closer exchange of experience on issues such as how to operate, exploit and use social housing infrastructure, guiding solutions to support people to access the state's support cash flow, the construction management, design to reduce the selling price, responsibilities and interests of investors participating in social housing construction.
Speaking at the meeting, Mr. Nguyen Van Danh affirmed that the discussion with Hai Phong delegation and Binh Duong province's departments, agencies and sectors showed their enthusiasm for the common interests of employees as a fundamental solution to attract human resources to meet the local development process.
The Deputy Chairman of Binh Duong provincial People's Committee suggested that the branches should continue to share with Hai Phong city on how to follow Hai Phong's opinion through other forms of communication.
Reported by Tieu My – Translated by Vi Bao