The Ministry of Planning and Investment (MPI) has been assigned to coordinate with related ministries to devise and propose policies and measures for attracting international financial funds and capital sources to public - private partnership (PPP) projects in Vietnam.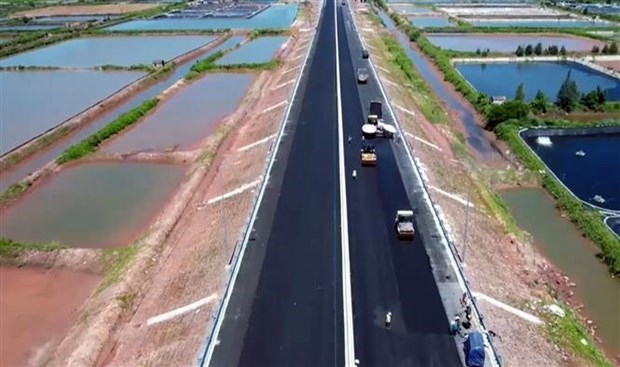 A road under construction
This is among the tasks set by Deputy Prime Minister Tran Hong Ha with regard to PPP investment activities, according to the Government Office.
In particular, the MPI was asked to work with other ministries to review the enforcement of the 2020 law on PPP investment, as well as obstacles to the implementation of the Government's Decree 35/2021/ND-CP, dated March 29, 2021, that guides the law enforcement.
They were ordered to propose revisions, supplements, and international capital attraction measures to the PM in the second quarter of 2023.
Meanwhile, Deputy PM Ha assigned the Finance Ministry to coordinate with others to review problems during the implementation the Government's Decree 28/2021/ND-CP, dated March 26, 2021, that rules the mechanism for financial management of PPP investments; Decree 29/2018/ND-CP, dated March 5, 2018, on processes and procedures for establishing the right of all-people ownership; and Decree 69/2019/ND-CP, dated August 15, 2019, that regulates the use of public assets to pay to constructors under build - transfer (BT) contracts.
They were also told to propose amendments and supplements to the PM in the third quarter of this year./.
VNA