On June 14, Binh Duong provincial Youth Union, in collaboration with Department of Education and Training, Department of Information and Communications, Department of Science and Technology, and Thu Dau Mot University, held the 26th provincial youth computer competition in 2022.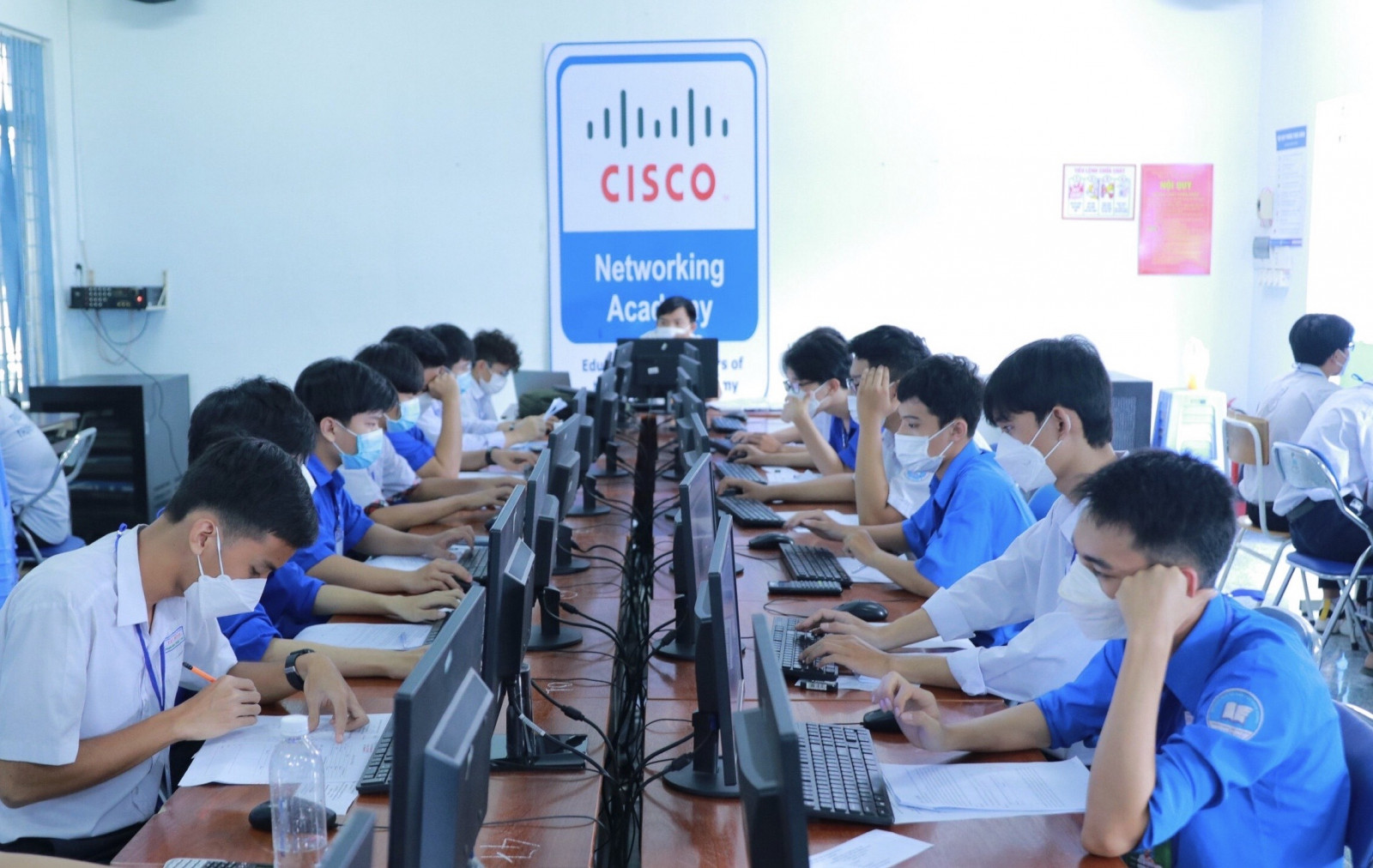 Contestants take part in the competition
Participating in the contest was 213 contestants who were students from 9 districts, towns and cities representing all levels of education in the province. The contest consists of a skill contest with 5 tables for prizes and a creative product contest.
According to the Organizing Committee, this year's contest continues to expand the scale and form of organization and ensure it is suitable for the candidates' qualifications. In addition to the traditional contests in all blocks, this year's creative product contest has the participation of a large number of students. In addition to the exams of each block, the candidates also participated in a fun computing contest.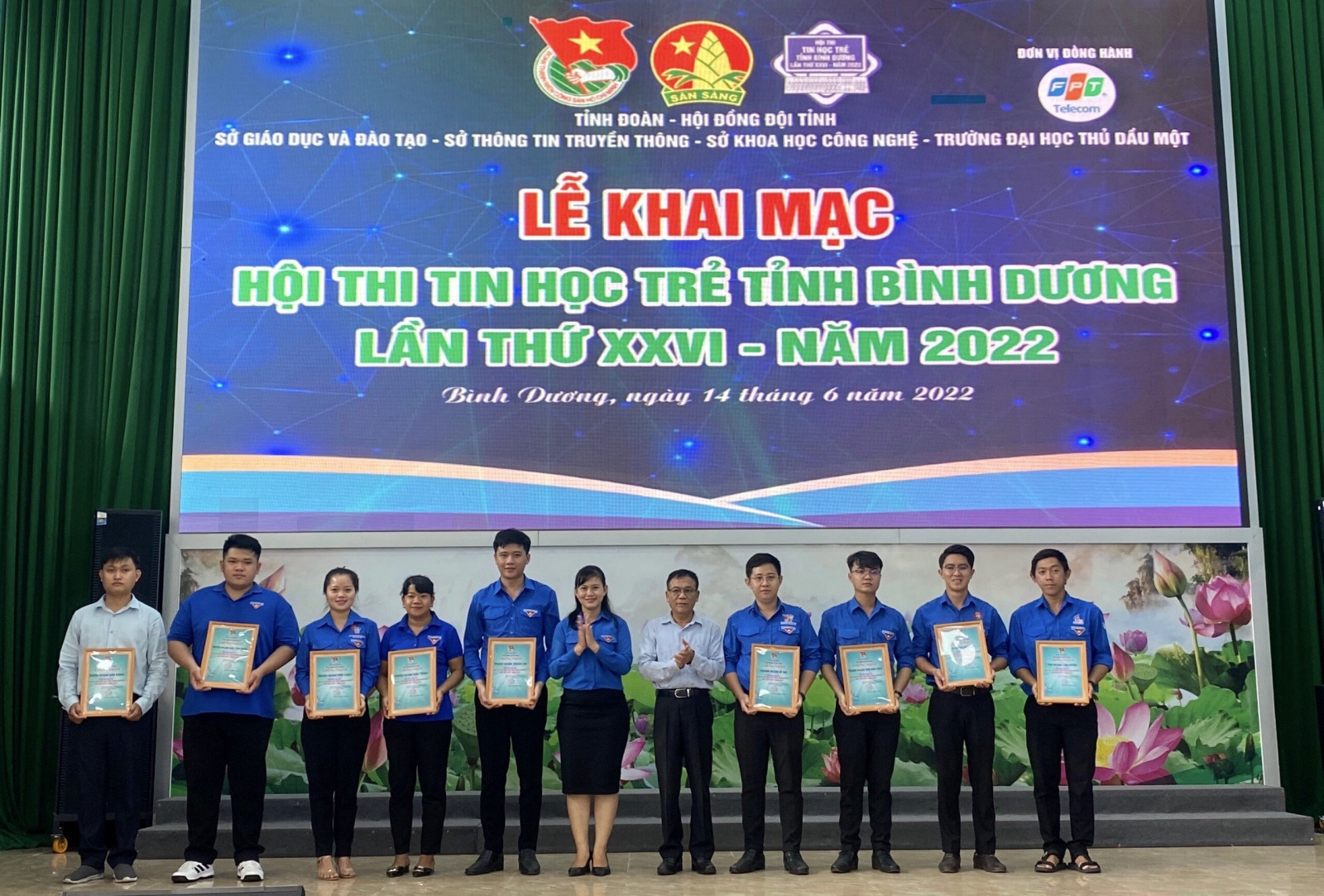 The organizers awarded certificates to the participating units
At the end of the contest, the Organizing Committee awarded the first, second, third and consolation prizes in each table of the constestants. At the same time, it selects excellent individuals to represent the province to participate in the national competition taking place in Quang Nam province at the end of July 2022.
Reported by Nhu Y – Translated by Vi Bao