Myanmar's Central Committee on Prevention, Control and Treatment of COVID-19 on May 30 announced that the country will extend COVID-19 preventive measures until June 30.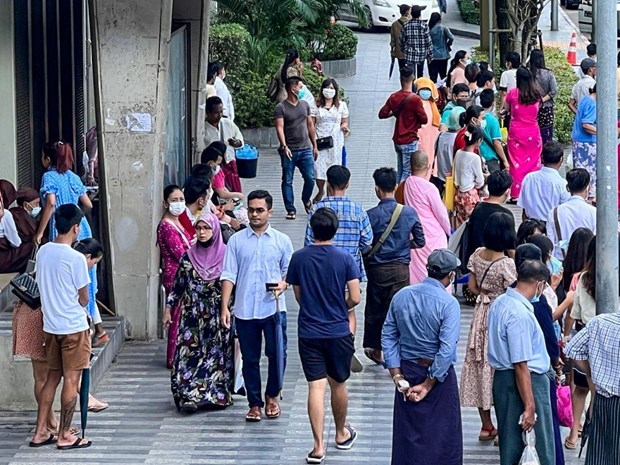 Illustrative photo
According to the committee, the extension includes all COVID-19 restrictions that were set to expire on May 31, excepting some that will be gradually eased, China's Xinhua News Agency reported on May 31.
The extension applies to all orders, announcements and directives issued by relevant government organisations and ministries in their efforts to curb the spread of the pandemic.
Official data showed that as of May 30, Myanmar recorded 638,818 COVID-19 cases. The death toll from COVID-19 in the country reached 19,494 and 617,774 patients have recovered./.
VNA