A spokesman of the Myanmar military junta on June 10 confirmed that 12 people were killed in a plane crash that happened on the morning of the same day.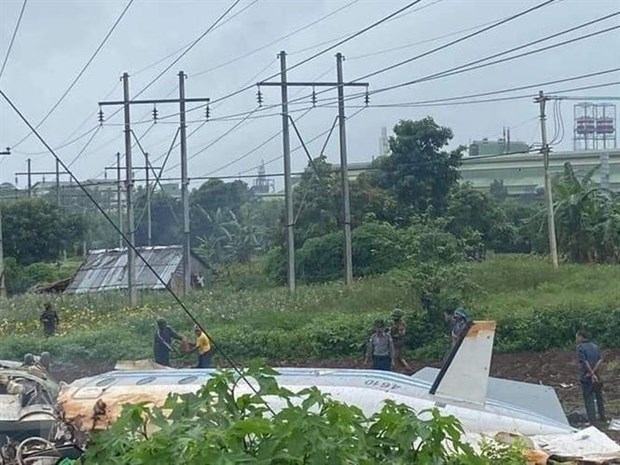 Twelve killed in the military plane crash in Myanmar
The military plane crashed near Pyin Oo Lwin central city of Myanmar when it was carrying six military personnel and eight passengers.
The spokesman said the plane had lost communications during bad weather before the crash.
Two people survived and were taken to a military hospital.
The exact cause behind this accident is still under investigation./.
VNA