In the evening of June 25, the Standing Committee of the provincial Youth Union held an online program for National Assembly deputies with young voters in Binh Duong province under the theme of "Binh Duong youth joining hands in drug prevention and control". Attending the program was National Assembly delegate Vu Huy Khanh, Standing member of the National Assembly's National Defense and Security Committee.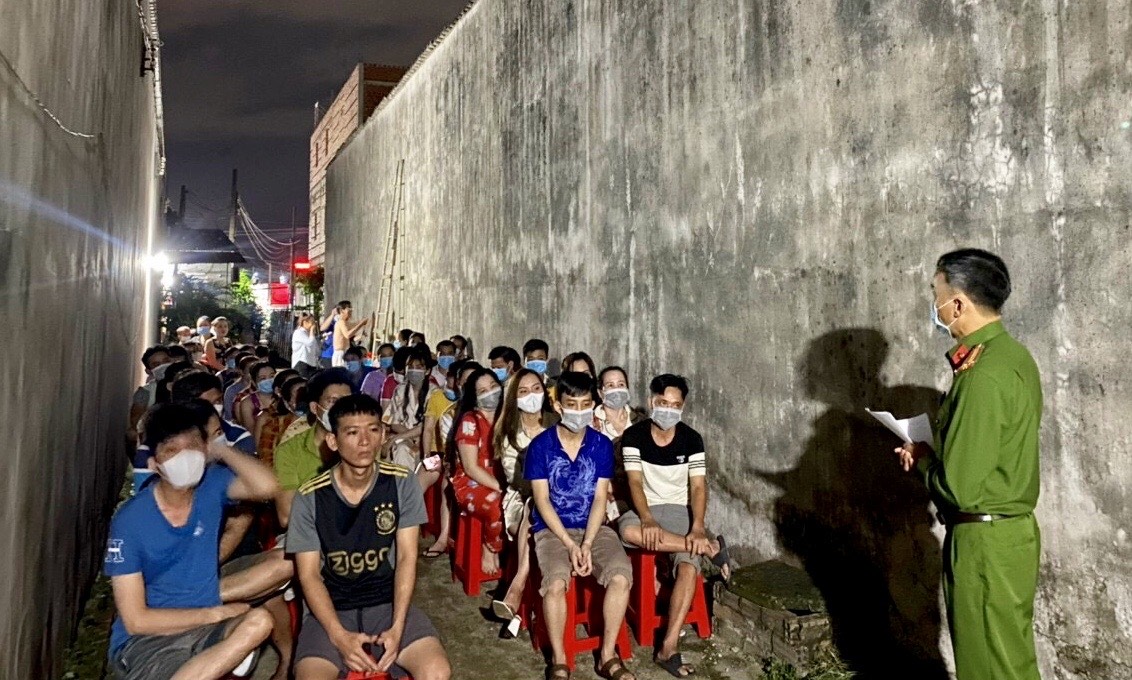 Information dissemination about drug prevention is conducted among working people at My Hiep quarter of Thai Hoa ward in Tan Uyen town
At the program, the Organizing Committee showed a clip about the harmful effects of synthetic drugs and exchanged with the National Assembly deputies around the topic. Mr. Vu Huy Khanh informed many useful contents with union members, youth and people such as self-protection against the attack of drugs, new points of the Law on Drug Prevention and Control in 2021, solutions to manage people after detoxification, solutions to strengthen the coordination between schools, families and the whole society in drug prevention and control propaganda.
Mr. Vu Huy Khanh also discussed the issue of young people, especially young workers, who actively equip themselves with knowledge and learn about drugs through information channels, the content of the Mobile Police Law just passed by the National Assembly, the duties of the mobile police force are specified in the law,1 solutions to raise awareness and responsibility of Vietnamese youth for the task of ensuring national defense and security, and part taking in the defense of the fatherland in the current stage.
Reported by Kim Tuyen – Translated by Vi Bao