The General Department of Taxation (GDT) recently requested tax departments in centrally-run cities and provinces to enhance tax administration for cars and motorcycles permitted to import or temporarily imported for non-commercial purposes.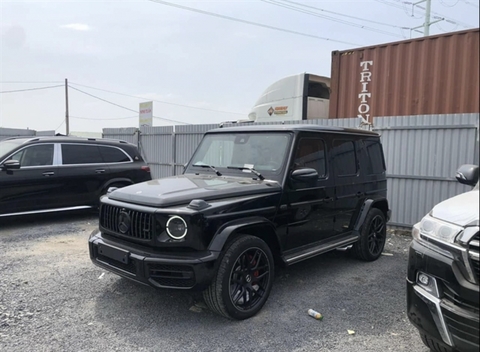 Imported cars wait for customs clearance at Cai Mep port in HCM City
The GDT has asked tax departments to transfer dossiers to the police or work with authorised agencies to handle those who import and temporarily import or transfer cars and motorbikes for non-commercial purposes.
However, they then announced plans to dissolve the companies and tax payments and declarations, or final settlements, had not yet been made.
When making registration fees, tax departments are asked to work closely with tax authorities to keep track of organisations and individuals who transfer cars or motorcycles imported or temporarily imported for non-commercial purposes to determine their legal fulfilment of tax declaration and payment.
The GDT has also required tax departments to assign their representatives who will be in charge of regularly exchanging and coordinating with local customs authorities and customs offices to conduct timely measures on tax management.
In another development, the Ministry of Finance has just issued Circular No. 45/2022/TT-BTC amending and supplementing several articles in Circular No. 143/2015/TT-BTC regulating customs procedures and managing cars and motorbikes permitted to import or temporarily import for non-commercial purposes.
Circular No.45/2022/TT-BT amends regulations on "Conditions for imported and temporarily imported cars and motorbikes."
The policy on managing imported or imported cars and motorbikes in the form of gifts, samples, and movable property shall comply with the Government and Prime Minister's regulations.
Circular 45/2022/TT-BTC takes effect from September 10, 2022.
VNS