On the afternoon of July 28, Nguyen Van Loc, Member of Provincial Party Standing Committee, Head of Provincial Committee for Mass Mobilization, Chairman of Provincial Fatherland Front; Truong Thi Bich Hanh, Member of Provincial Party Standing Committee, Head of the Provincial Party Propagation and Education Committee; and representative of North Tan Uyen district Fatherland Front, Farmers' Union presented more than 1 ton of fruits, including grapefruit, oranges and special tangerines from farmers in the district to 25 medical staff delegations of provinces and cities who have provided aid to Binh Duong province for the Covid-19 prevention control.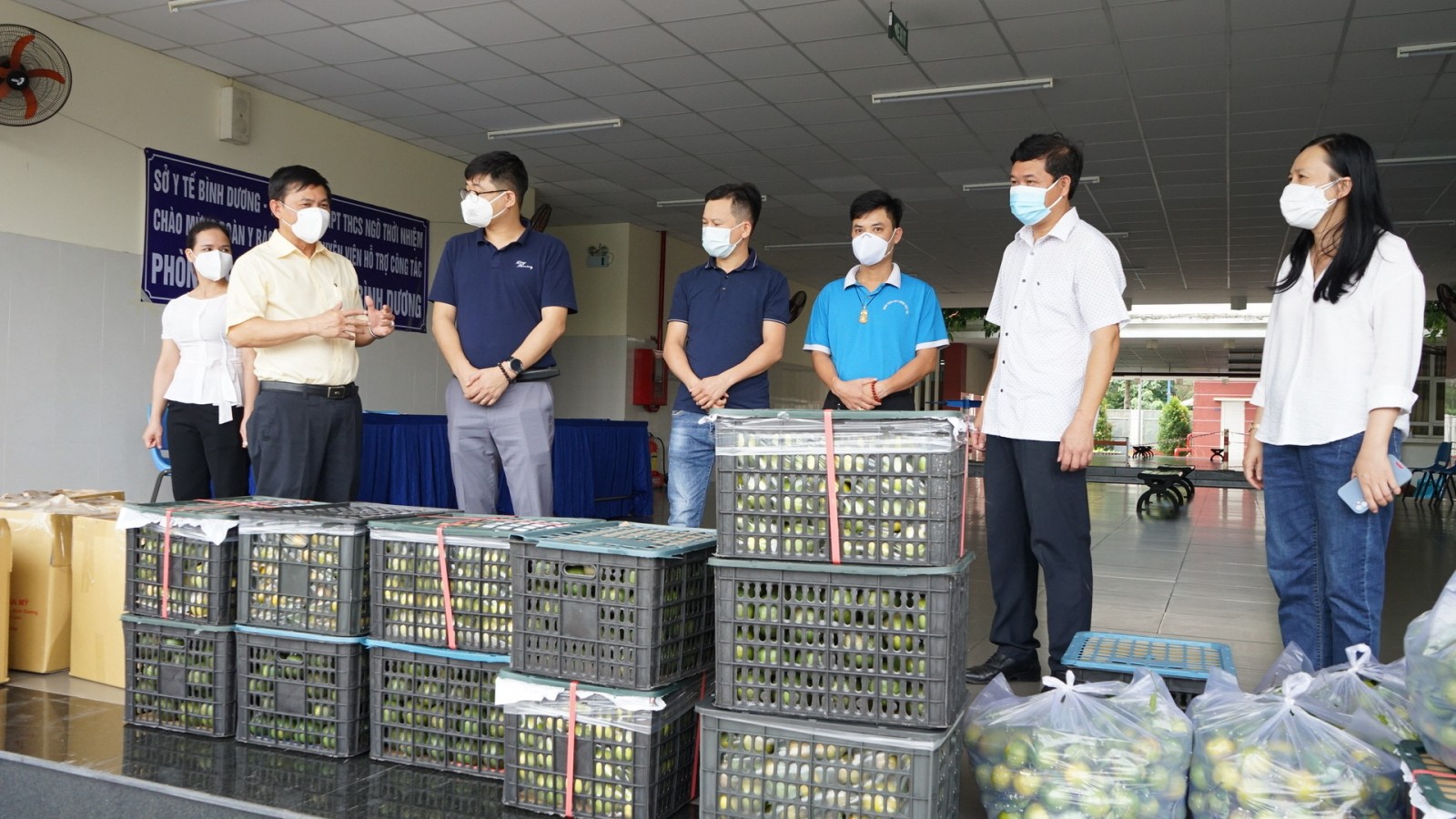 Nguyen Van Loc visits and presents specialties from farmers of North Tan Uyen district to representatives of delegations.
Nguyen Van Huy, Chairman of North Tan Uyen Farmers' Association, said that local products are the hearts of farmers in the area to medical teams, doctors, frontline forces are under duty to support Binh Duong province. It is hoped that these small gifts would add more strength to work together with Binh Duong province to quickly repel the pandemic.
On behalf of provincial leaders and the entire people, Nguyen Van Loc expressed his gratitude to the delegations for not minding difficulties and hardships to come and provide aid to Binh Duong in the epidemic prevention and control; and pledged that the province would always try to create the best conditions for the delegations to promote their full capacity and professionalism in the working process.
Reported by Minh Duy - Translated by Ngoc Huynh