On January 5, Binh Duong provincial Tax Department held a review of taxation activtities in 2021 and the implementation of taxing tasks in 2022. Attending the event was Mr. Mai Hung Dung, Standing Member of the provincial Party Committee, Standing Deputy Chairman of the provincial People's Committee.
In 2021, the tax department performed the task of collecting state budget in the context of economic difficulties and challenges due to the impact of the COVID-19 epidemic as many localities have implemented prolonged social distancing to fight the epidemic and production and business activities of enterprises have been delayed. However, by the close direction of the government, Ministry of Finance and the province, the efforts of the tax authorities at all levels, the tax branch has successfully completed the assigned tasks.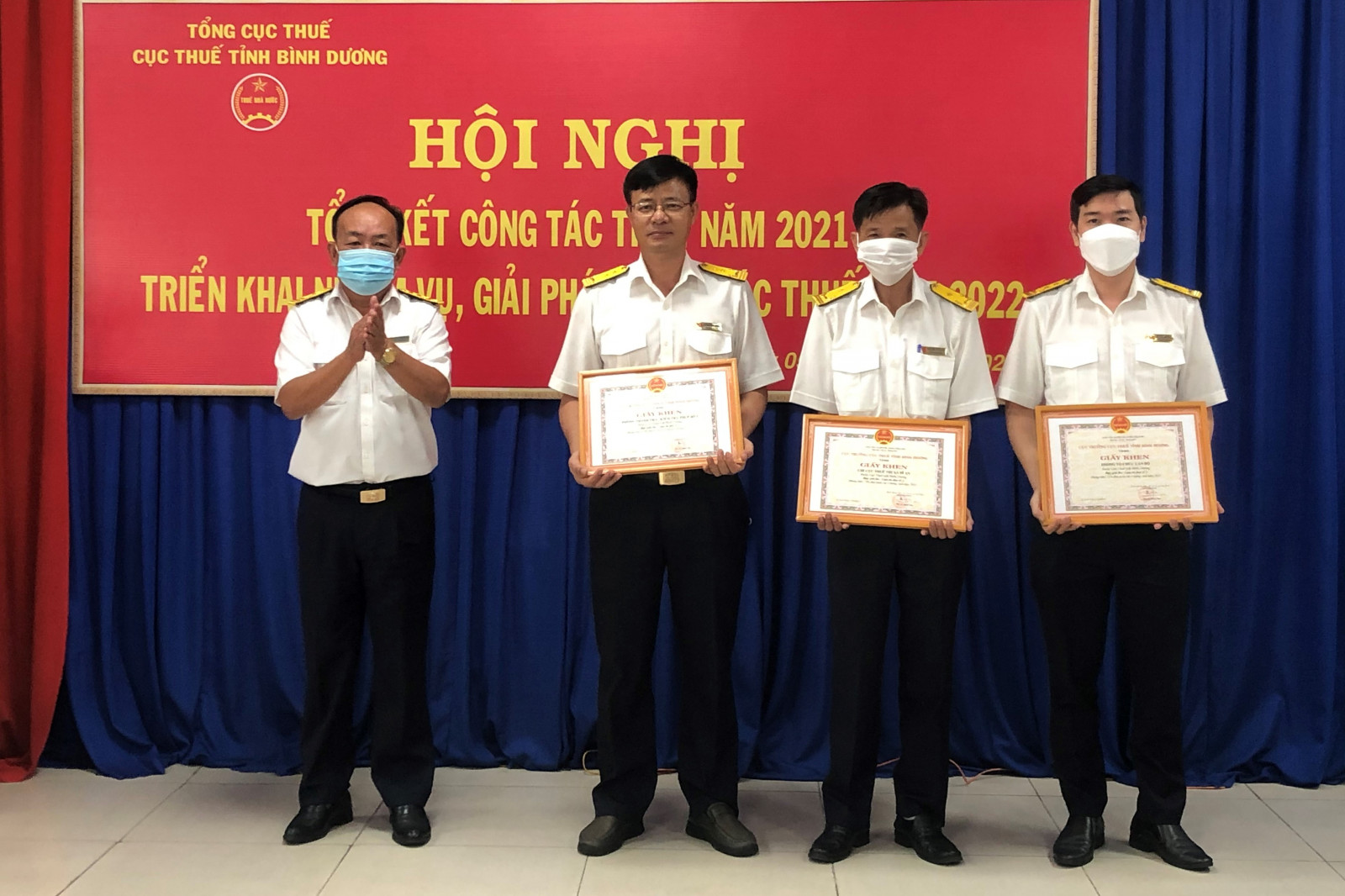 As a result, the total state budget revenue of the tax sector has been fulfilled at VND 47,000 billion, reaching 110% of the year estimation assigned by Ministry of Finance and equaling 96.8% over the same period. Of the total revenue, 9 out of 16 revenues to complete the estimate assigned by the Ministry of Finance; 7 out of 16 potential revenues that do not meet the assigned estimation and 5out of 11 units complete and exceed the estimation assigned by the Tax Department. At the conference, tax authority representatives analyzed and clarified the advantages and disadvantages of budget revenue collection in 2021. On such basis, many solutions were proposed to complete the task of budget revenue collection in 2022.
Speaking at the conference, Mr. Mai Hung Dung praised the efforts of the provincial tax sector in 2021. At the same time, he emphasized that budget revenue is one of the targets that the tax department has always and successfully completed in recent years, contributing to the completion of the province's targets. The year 2022 continues to pose difficulties ahead. Therefore, the tax sector needs to well implement the proposed solutions. In particular, they should on inspection, examination and prevention of tax loss while promoting modernization of tax administration in association with reforming administrative procedures, strengthening discipline, and improving the sense of responsibility of cadres and civil servants of the whole department to provide maximum support for enterprises to sustainably develop and grow.
On the occasion, the Tax Department awarded Certificates of Merit to 3 teams who successfully completed the movement of "Sprint emulation in the last 6 months of 2021" (in photo).
Reported by Thanh Hong – Translated by Vi Bao