Evening of September 20, Binh Duong provincial Center for Culture and Arts reported its performance training 2022. Under the theme of home land, love and youths, the program was made into two parts of six performances praising Binh Duong in stage one and ten peformances praising love and youths. The program was directed by Mr. Tran Thanh Son – Director of Binh Duong provincial Center for Culture and Arts, and assisted by dancing guide Doan Quoc Linh. The art consellor was people's artist Minh Man along with staging personnel of elite artists Luong Xuan Thanh, Quoc Linh, Giap Thao, Hung Nam, An Tung, and Khac Vui.
The program was to enhance performance knowledge of performers under the Center for Culture and Arts of the province, and to supplement performing items of the center servicing political duties and major events of the province.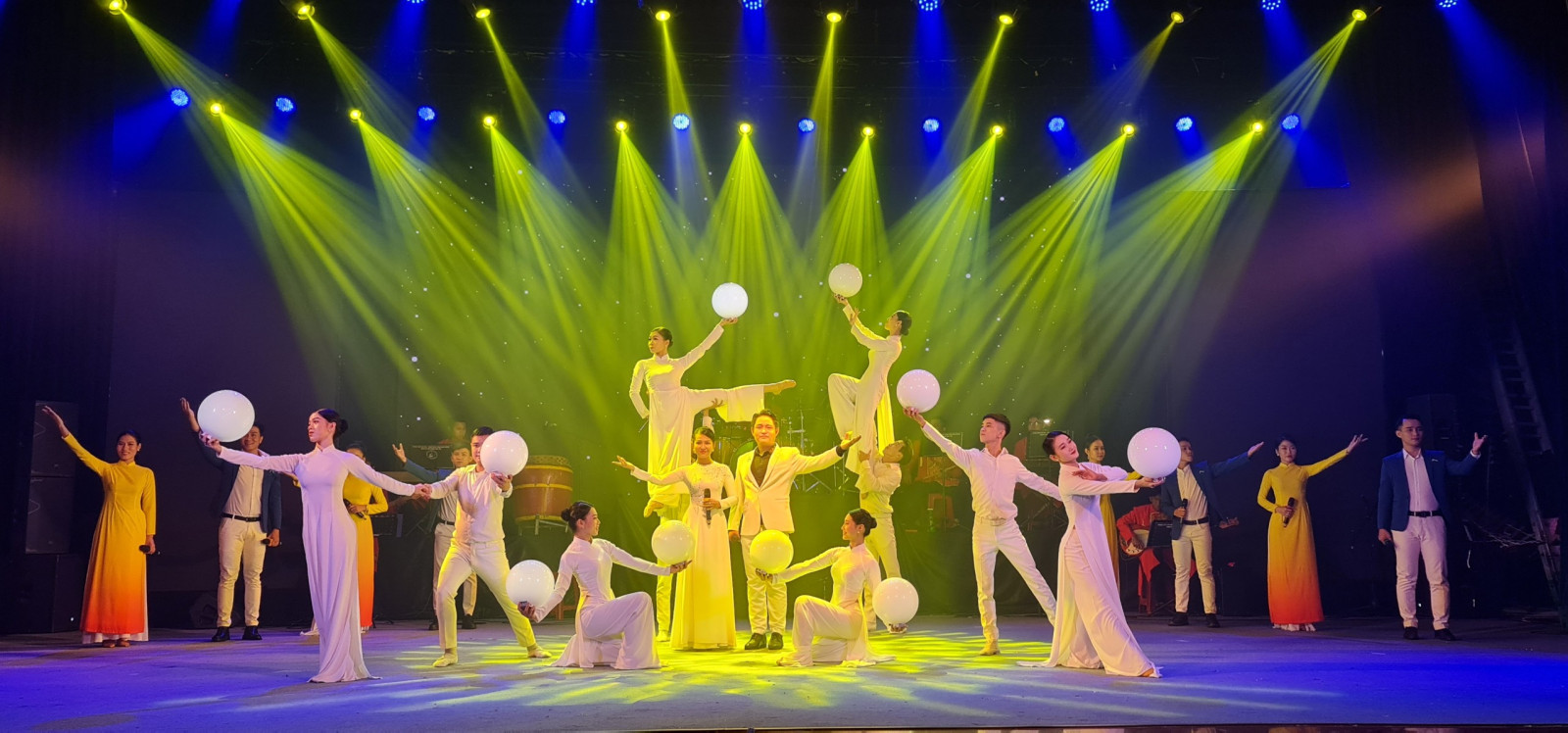 Song Be dem ngat huong (Song Be in the aromatic night) is being performed
After listening to contributions of Binh Duong provincial Art Authentification, the provincial Center for Culture and and Arts shall amend to make the program better to service local audience and those in other localities for the time to come.
Reported by Minh Hieu – Translated by Vi Bao