On June 20, the concluding and awarding ceremony of photo contest "Ben Cat accompanies Binh Duong development" was held at My Phuoc Theater in Ben Cat Town.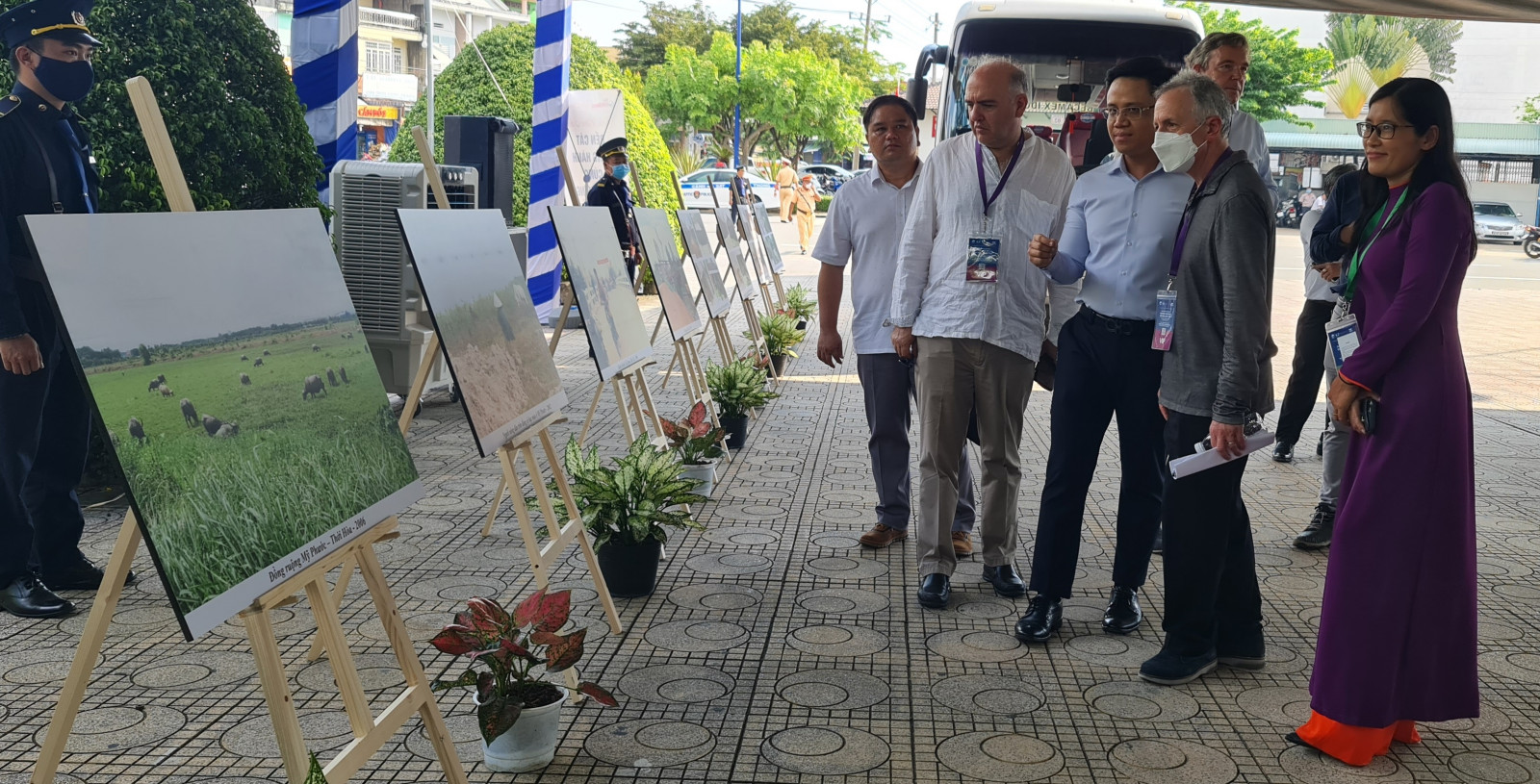 Delegates of the event honoring the world's Top 7 Intelligent Communities (ICF) visit photo exhibition "Ben Cat accompanies Binh Duong development".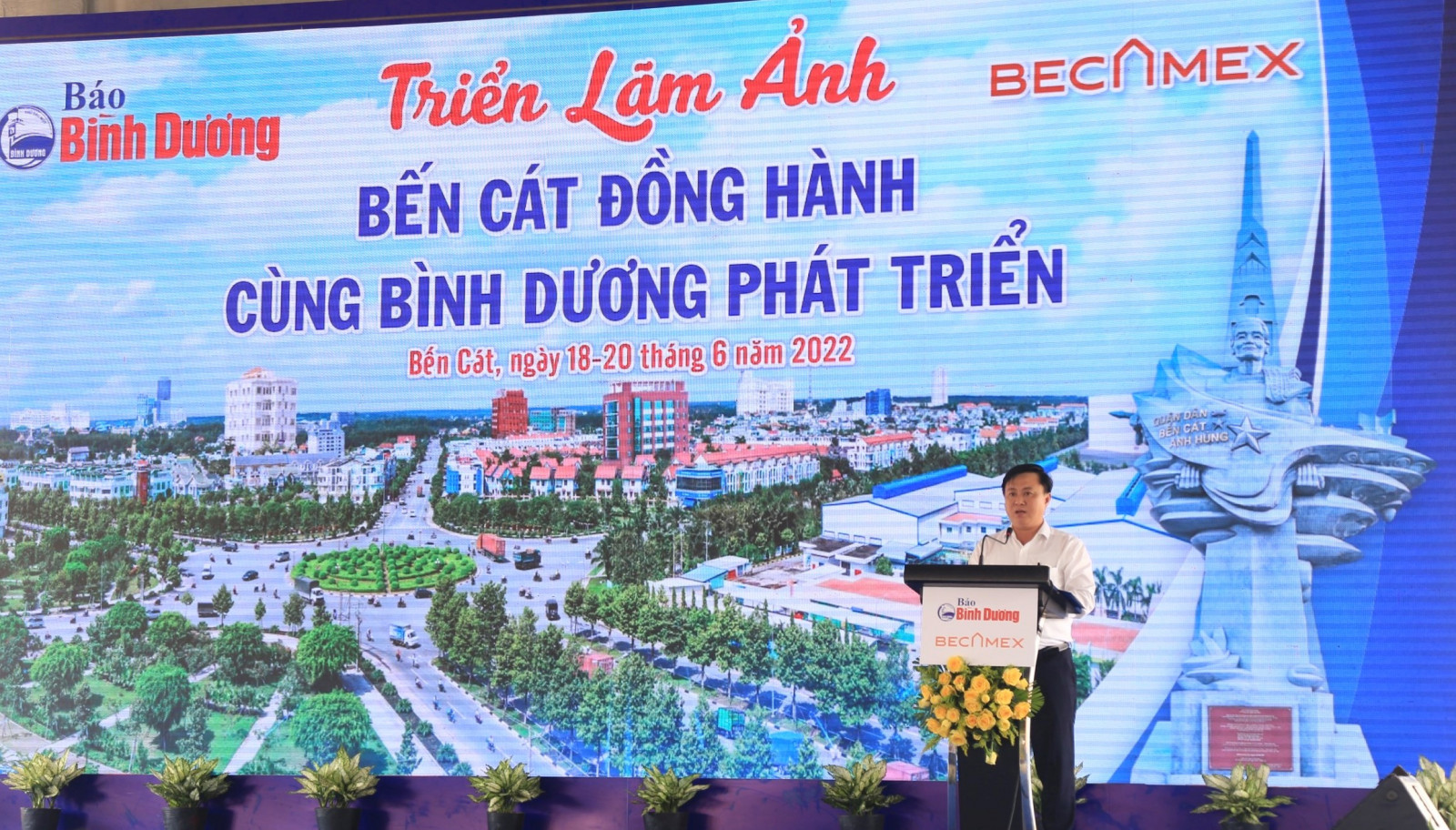 Le Minh Tung, Editor-in-Chief of Binh Duong Newspaper, Head of the photo contest's Organizing Committee, gives a speech at the ceremony.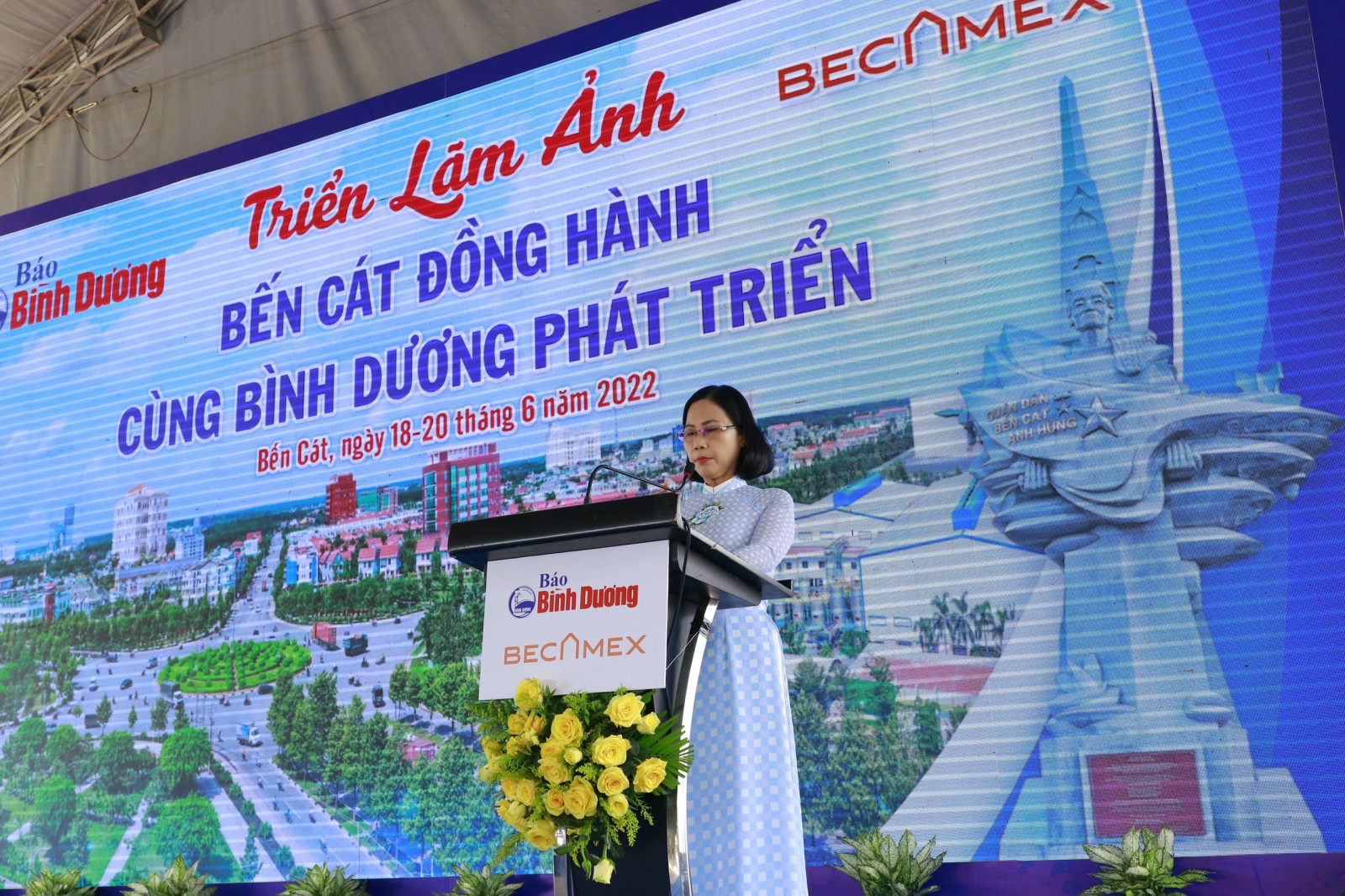 Tran Thi Thao, Vice Chairwoman of Ben Cat Town People's Committee, speaks at the ceremony.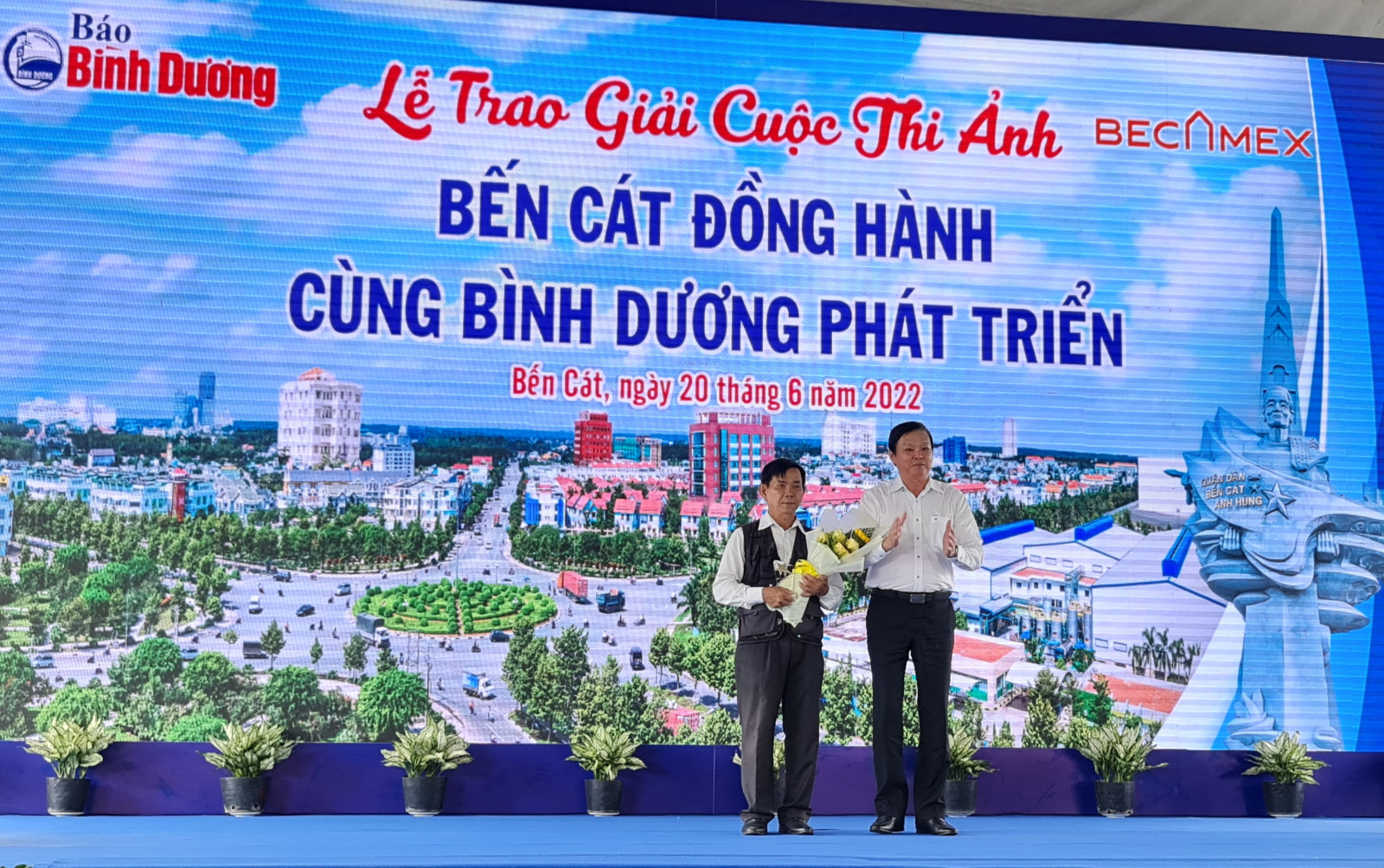 Le Huu Phuoc, Chairman of the Provincial Journalists Association, awards special prize to journalist Ha Quoc Chien.
One month after the launching, the contest attracted 735 artworks of 56 authors and photo sources. Namely, Category 1 (period before 2004) had 81 artworks; Category 2 (period after 2004) had 654 artworks. The participants were mainly members of Photography Club of Binh Duong Literary and Arts Association, civil servants, youth unionists, reporters, journalists in and outside the province, residents in Ben Cat.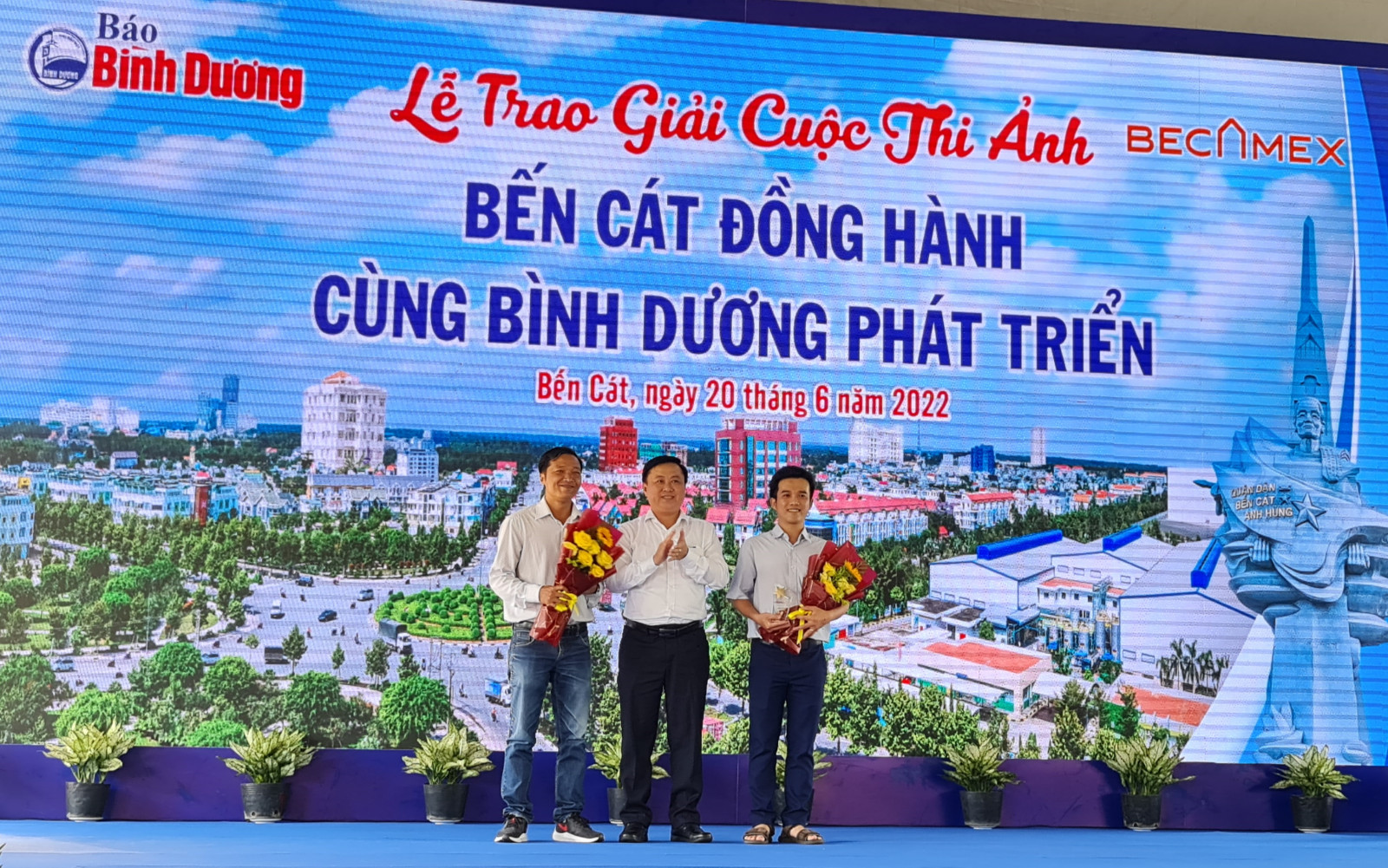 Le Minh Tung, Editor-in-Chief of Binh Duong Newspaper, awards the first prize to the two winners.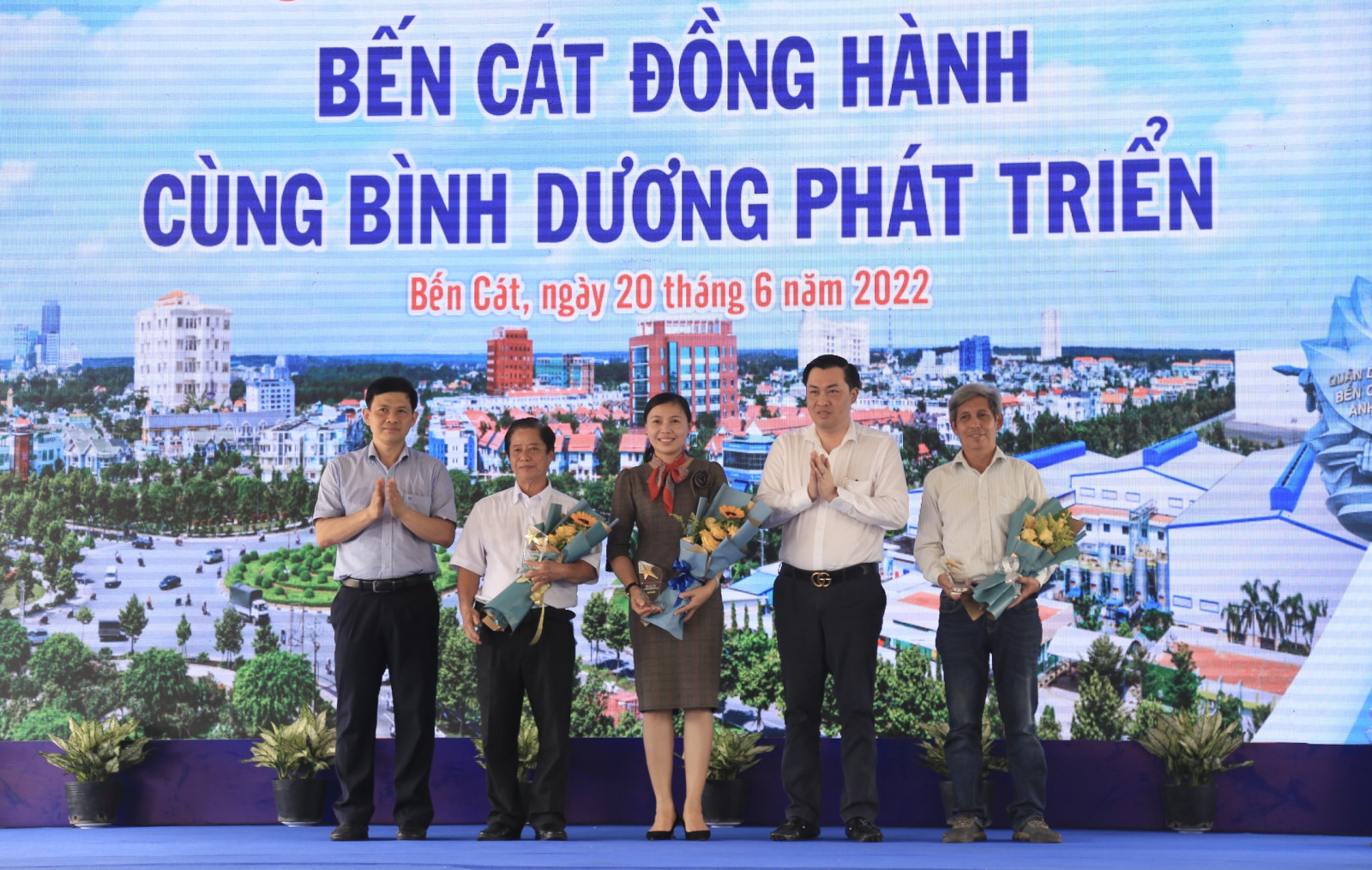 Cao Van Chong, Deputy Director of the Provincial Department of Culture, Sports and Tourism; and Giang Quoc Dung, Deputy General Director of Becamex IDC Corporation, award second prizes.
After two preliminary and final rounds, 45 works of 15 authors and photo sources won prizes of the contest. Bui Duy Thanh won the first prize of category 1 with the photo "Former General Secretary Do Muoi visits workers in Tan Dinh Industrial Park - Ben Cat" (no special prize). The special prize of category 2 belonged to Ha Quoc Chien with photo "The field between My Phuoc and Thoi Hoa wards" (photo taken on August 24th 2010) and quarter 6 of Thoi Hoa ward today (photo taken on June 12th 2022, the same location after 12 years).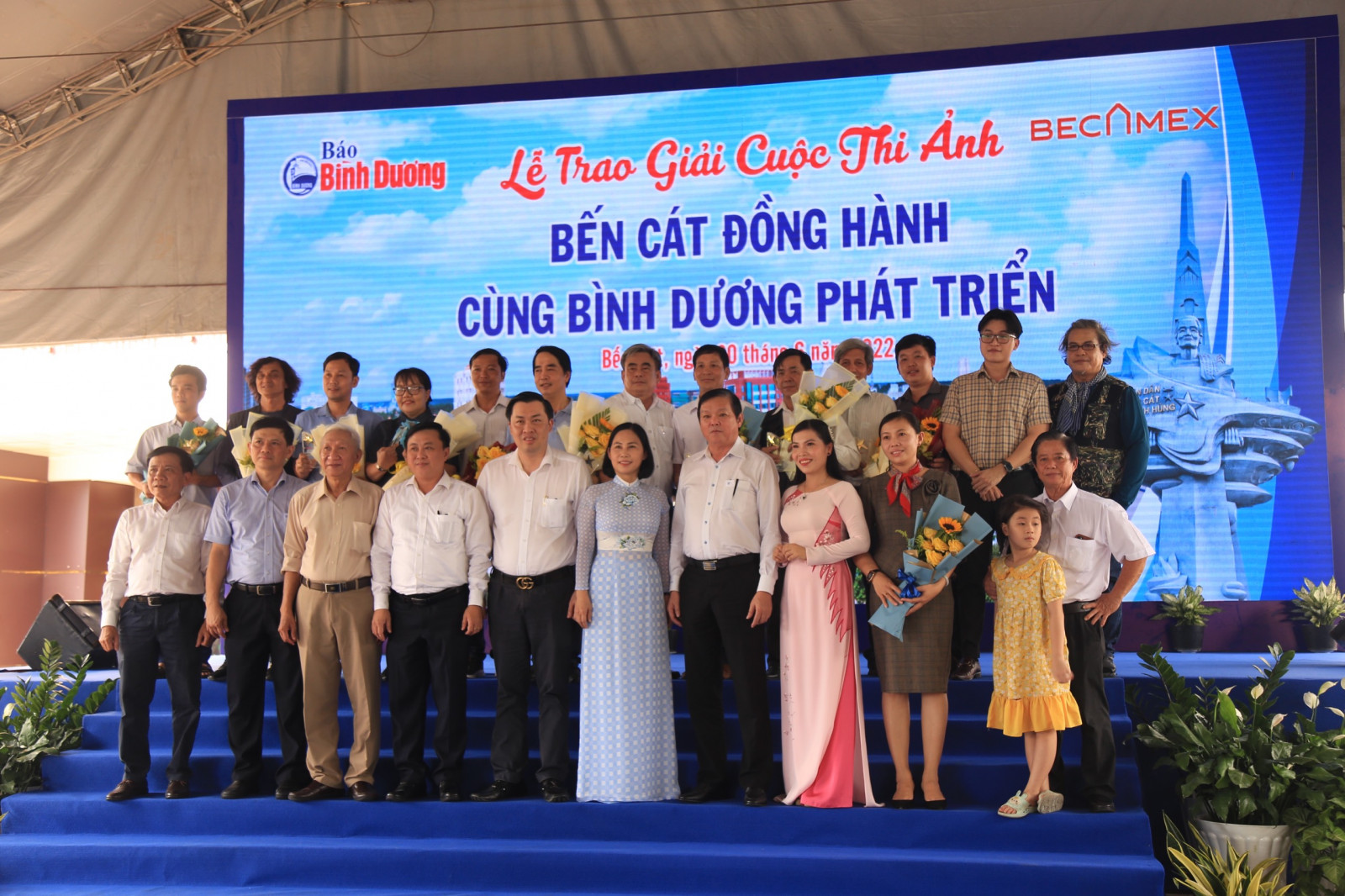 Delegates and the winners take photos at the ceremony.
Previously, from June 18th to 20th, at My Phuoc Theater, there was also a photo exhibition of winning photos of the contest, high-quality photos that meet the requirements of the organizers, and attracting a large number of local residents and workers.
Reported by M.Hieu, X.Thi – Translated by Ngoc Huynh