Early October 13, Nguyen Loc Ha, member of provincial Party Standing Committee, Vice-Chairman of provincial People's Committee, Deputy Head of provincial Steering Committee for Covid-19 Prevention and Control said that provincial People's Committee has just issued a plan to pick up citizens who want to come back to the province.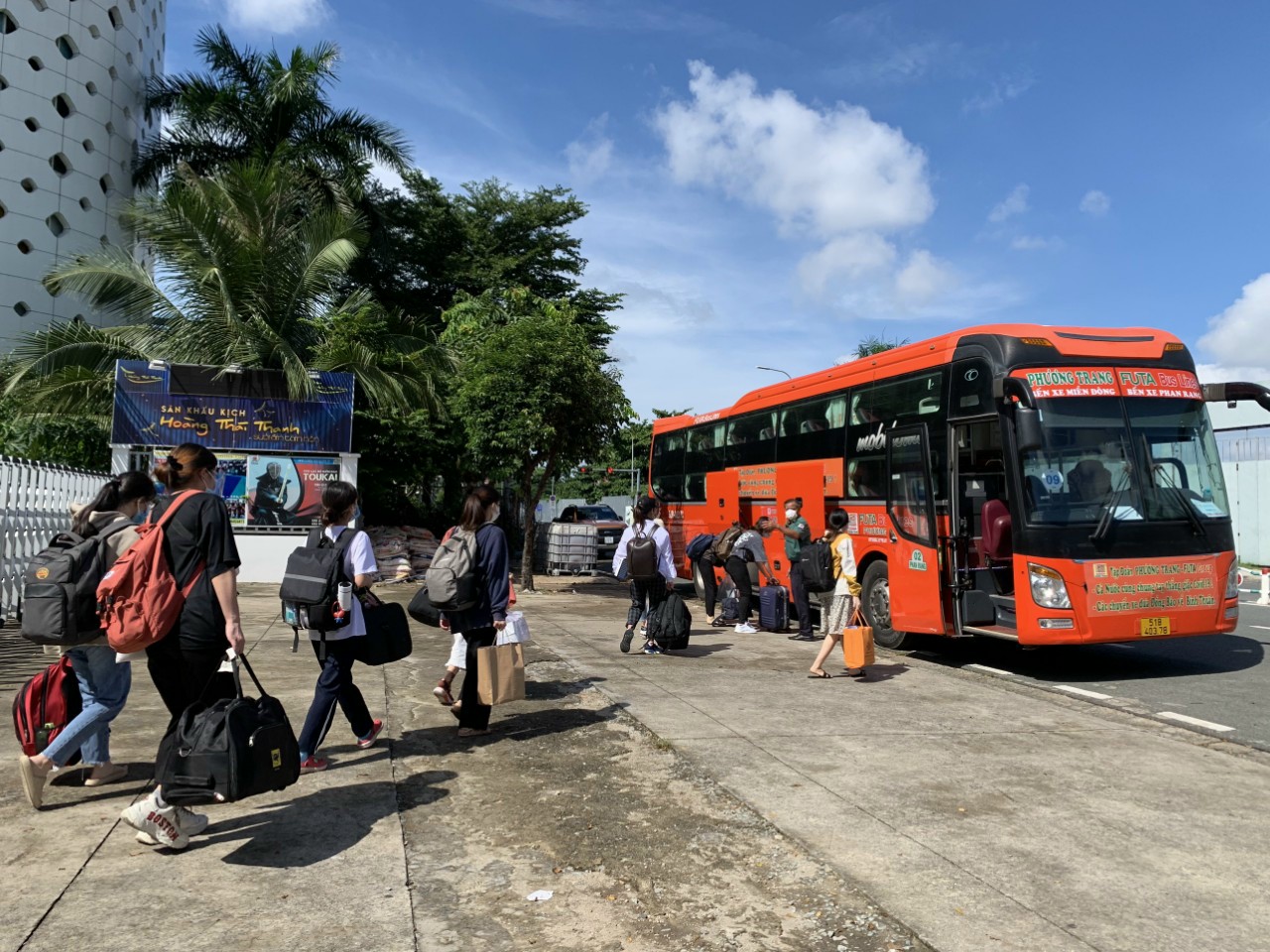 Provincial Youth Union organizes a "beloved bus" to bring students from Ho Chi Minh City to Binh Duong
The plan is for citizens with permanent residence in Binh Duong province, who are currently residing in other provinces and cities, with aspirations of returning to the province. Priority is given to groups of revolutionary contributors, those with fatal diseases, pregnant women and their, children and their companions, people with severe disabilities, the elderly, pupils, students, stuck medical examiners, and unemployed workers without accommodation…If wanting to come back to Binh Duong, the above subjects need to register at the People's Committee of the communes, wards or towns where they permanently reside in the province via their relatives. They must have test certificates with negative results for SASRCoV-2 within 48 hours at the time of gathering to Binh Duong; ensure health when moving from other localities to Binh Duong. They must make isolation in accordance with the health sector's regulations when returning to Binh Duong.
They will be taken to Binh Duong by car, train, plane, specialized or personal vehicles in groups with a registered number of 20 people or more. For those who travel by their personal vehicles, they must ask their relatives to register with the People's Committee of the communes where they want to return while clearly stating their type of vehicle: vehicle number, driver's name, time and travel route, etc. The registration time is from October 10, 2021 and the organization of the pick-up trips will start from October 18, 2021.
Mr. Ha said that provincial People's Committee has also required relevant units to urgently implement the plan with Covid-19 prevent and control ensured; have good preparations in all aspects from transportation, reception, isolation, testing... Especially, they need to conduct testing for the above subjects before and after returning to Binh Duong, classify and ensure quarantine in accordance with regulations for citizens and officials who are in charge of picking up citizens back to their localities while not letting cross-infection occurs during the transportation and isolation process. They also need to ensure conditions in terms of security, order, safety, fire and explosion prevention and control, and logistics such as food, accommodation, daily activities, etc. for citizens and forces that are directly on duty.
Reported by Do Trong-Translated Kim Tin