Evening of September 26, the plenary session of towards global roles host by Rajive Kaul – President of Nicco from India, was attended by Kris Gopalakrishnan – President of Axilor Ventures, Huynh Quang Hai – permanent President of VSIP Group and President of North and Middleland VSIP, Morat Seitnepesov – President of Switzerland's Integral, and B Thiagarajan – Managerial Director of Blue Star Limited from India.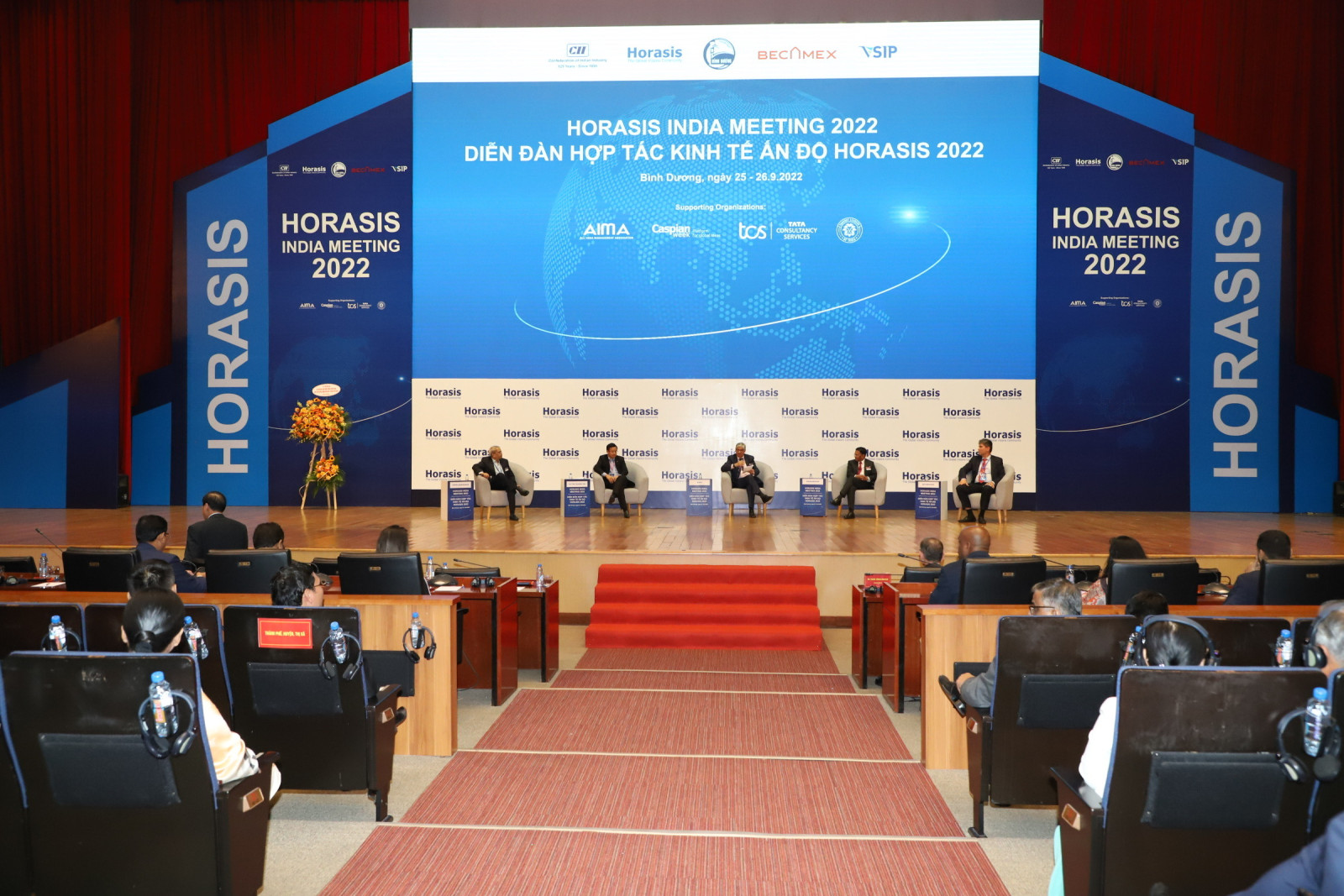 The overview of the plenary meeting. Photo: Quoc Chien
India, according to speakers, has a long history of a driving force of Asia regarding the ideas, trade, and development that Asian nations were along. The emerging position of Vietnam is rather new and identified by clearcut initiatives of the government. Vietnam and India have in them the strong spirit of business operations and reforms.
At the concluding session, the speakers discussed how to match the power to the resolutions of global issues and promotion of the global econony as well as the potentials that their governments need to promote.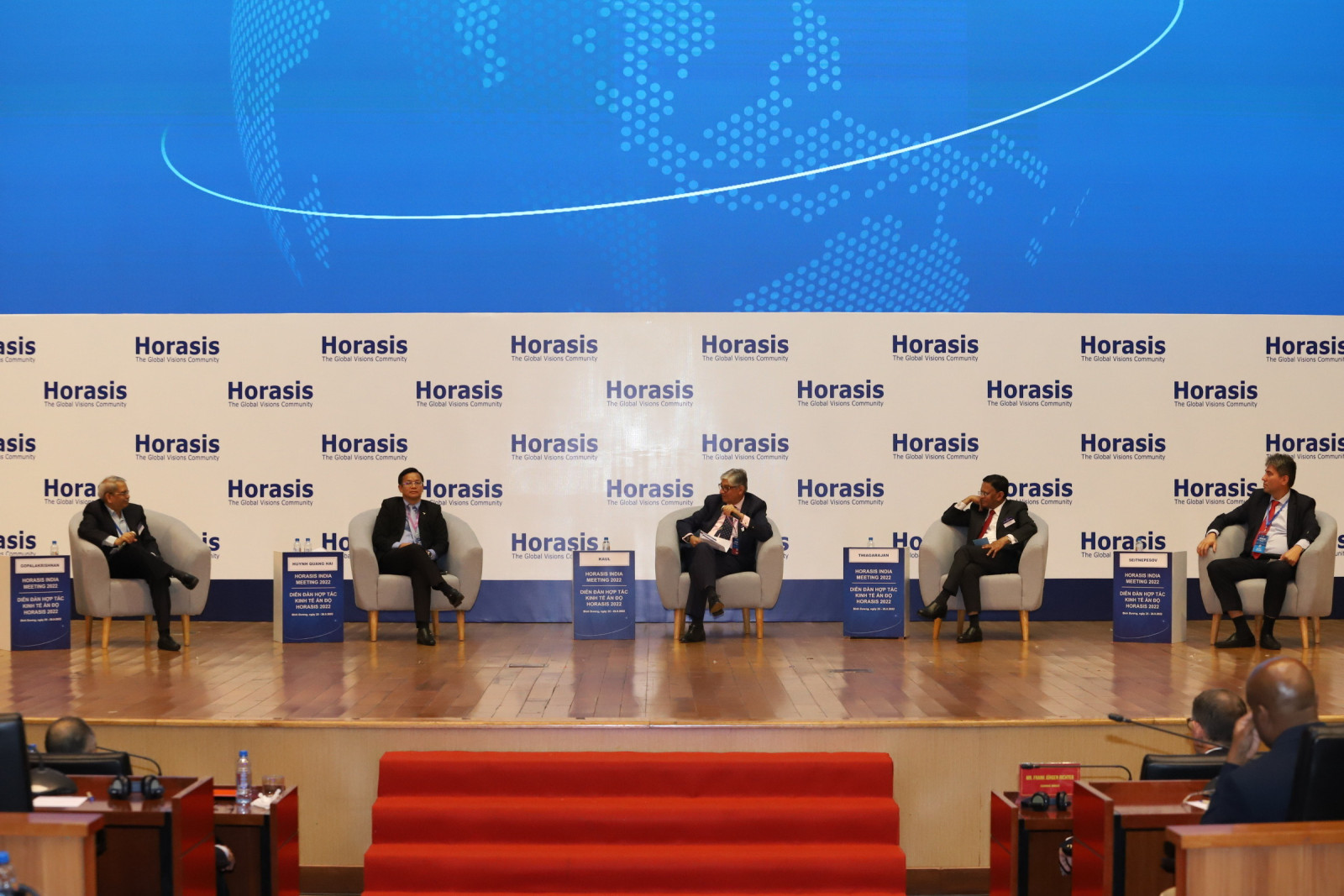 The speakers are discussing at the plenary session. Photo: Quoc Chien
Huynh Quang Hai, as a speaker at the meeting, informed of the amazing Vietnam-India relation despite much lower population of Vietnam. According to Hai, Horasis India Meeting 2022 opens up the chance for Binh Duong and Vietnam to attract investments from Indian enterprises.
Murat Seitnepesov advised Vietnam and India to stay focus on economic development while avoiding political conflicts by neutral approaches in long-term for nations with readiness for any setbacks and particular promotion of mutual supplemental strengths of the two nations.
The speakers believed that Vietnam, for the time to come, would hold a vital role of rapid development and sustainable developmental target. They also put that Horasis India Meeting 2022 was a chance for intensive cooperation and coordination for accompanied emergence as the leading economies in the new era.
Concluding the session, Rajive Kaul thanked local leaders and Becamex IDC for the warm reception and hoped that Binh Duong would practice the best coordination with Horasis for the successful future meetings as the example of Horasis India Meeting 2022 attended by the PM of Vietnam and nearly 200 delegates discussing in 22 parallel and 7 plenary sessions.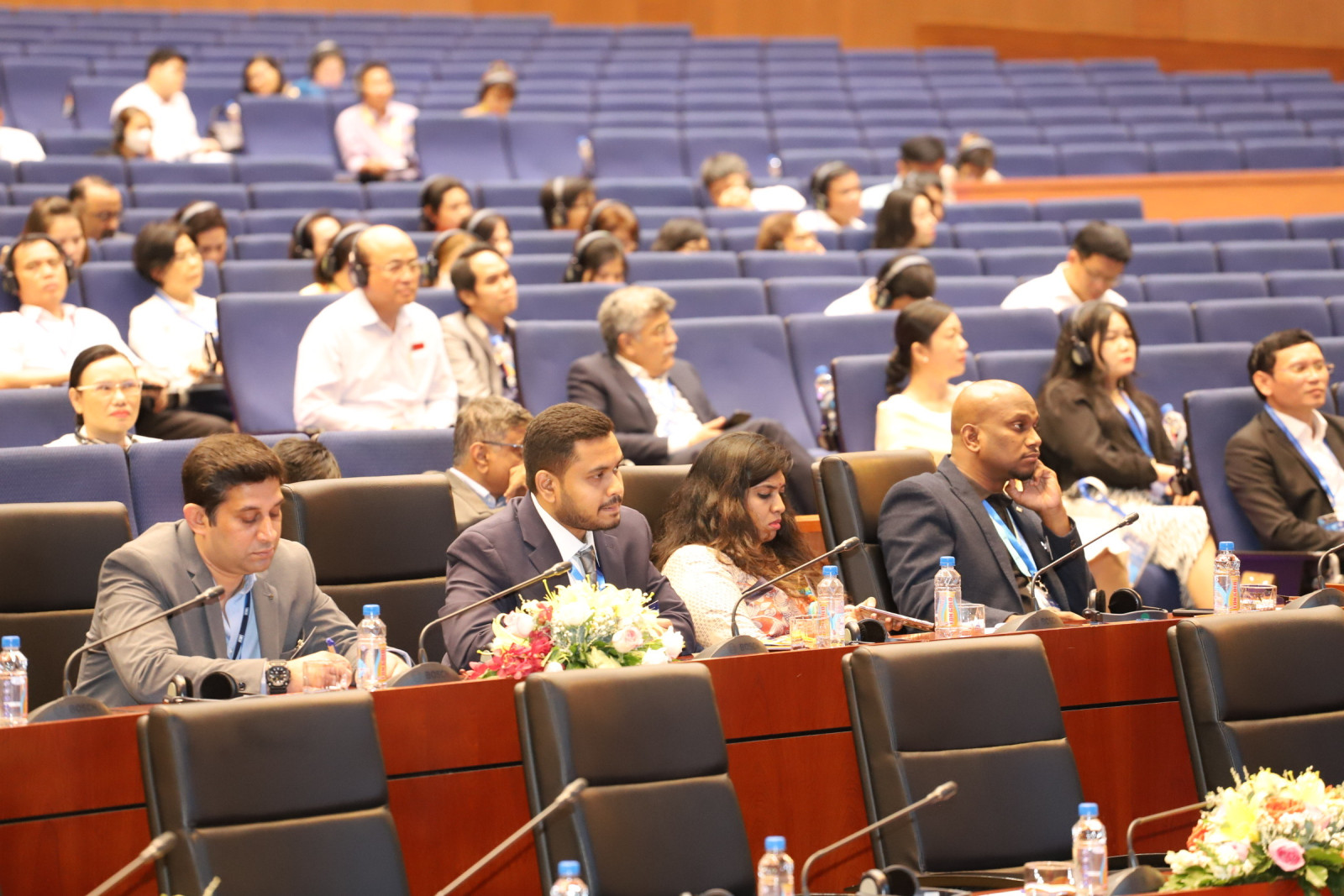 The delegates attend the plenary conclusion session. Photo: Quoc Chien
Doctor Frank-Jurgen Richter – Chairman of Horasis, stood at the conclusion meeting to thank speakers and delegates participating the 2-day meeting.
Reported by Phuong Le – Translated by Vi Bao