Prime Minister Pham Minh Chinh has signed a document requesting that relevant ministries, agencies, and localities remove obstacles to the real estate market which has been in limbo for months.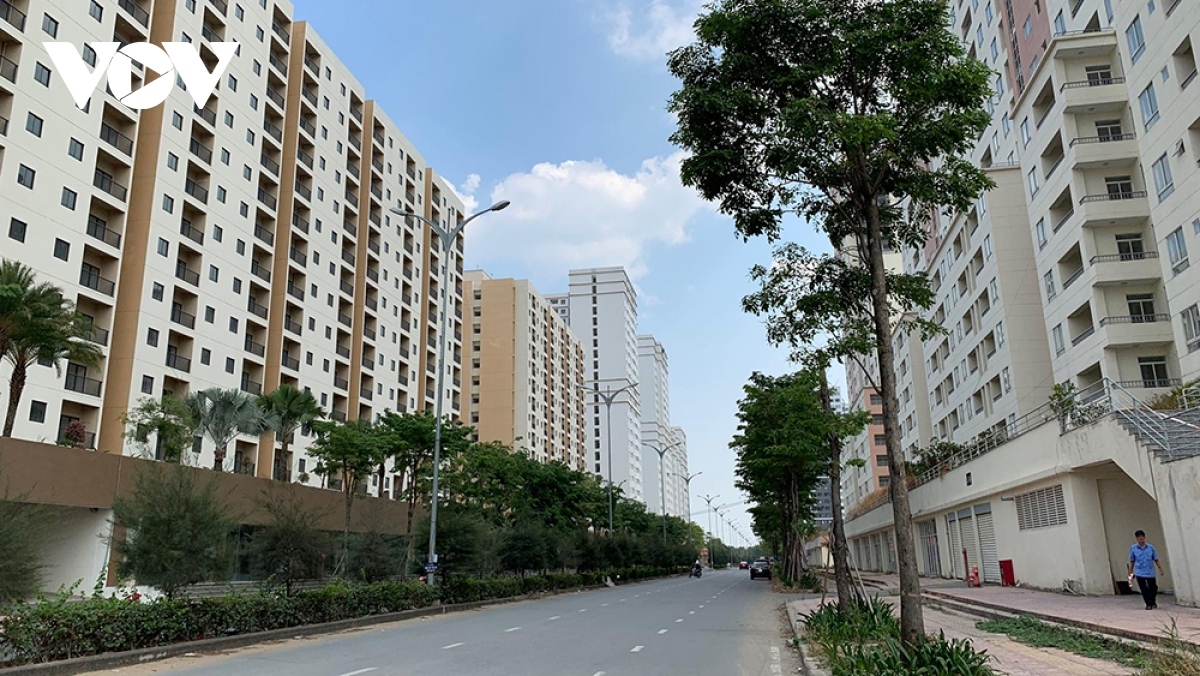 The real estate market, that has been put in limbo for months, will soon receive a boost to develop in a safe, healthy and sustainable manner.
He assigned the Ministry of Construction, the Ministry of Finance, and the State Bank of Vietnam to work closely together and alongside relevant agencies and businesses in a bid to address shortcomings in the real estate market as a means of developing it in a safe, healthy, and sustainable manner.
He stated that designated parties should consider adjusting the market product structure and price segmentation, with a particular focus on developing social housing projects for workers in a bid to ensure low-income earners are able to afford to buy an apartment to live in.
The parties were requested to review housing and real estate projects in order to handle legal problems that have arisen, especially in relation to projects with capital sourced from corporate bond issuing, bank loans, and buyers, as well as for guaranteed projects.
To this end, the PM asked the Ministry of Construction to urgently complete a project which aims to build at least a million social housing apartments for low-income people and industrial park workers in the 2021 - 2030 period.
The PM added that the Ministry of Finance must carefully review and propose amendments to legal documents related to corporate bond issuing, especially for private placement and initial public offerings (IPO).
Accordingly, the Ministry of Finance will be tasked with introducing reasonable and effective measures which can assist enterprises seeking to restructure bond debts, as well as interest rates, payment terms, and payment conditions, in accordance with the law.
Moreover, the PM assigned the State Bank of Vietnam to speed up the implementation of its VND120 trillion credit programme for social housing projects, along with projects to rebuild old apartment buildings.
The State Bank was requested to direct credit institutions to support investors and buyers to gain greater access to credit sources, and allocate capital for projects that meet legal requirements, are able to sell products, and ensure repayment plans.
Credit institutions were also required to consider restructuring investors' debts and reducing lending interest rates in a bid to support homebuyers and real estate projects, thereby helping to solve difficulties faced by the real estate market and housing development.
The PM requested that the centrally-run administrations review shortcomings faced in implementing real estate projects and promptly handle proposals made by the working group of the PM, in order to iron out the snags for real estate projects in their localities.
VOV