President Nguyen Xuan Phuc has praised press agencies and journalists for their hard work and contributions to the fight against COVID-19 pandemic on the occasion of the 96th Vietnam Revolutionary Press Day (June 21).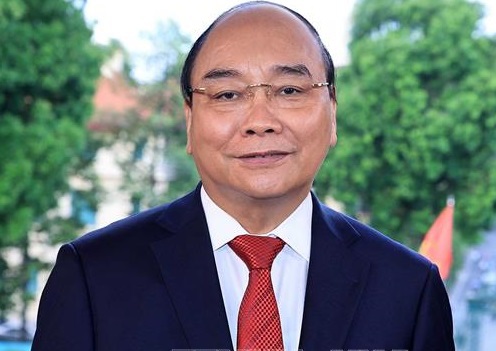 President Nguyen Xuan Phuc
In an interview granted to the press, the President stressed that since the COVID-19 pandemic broke out in Vietnam, leaders of the Party, State and people across the country have realized the important and indispensable role of the press in the fight against COVID-19.
Reporters and cameramen of many press agencies have accurately and quickly conveyed the directions and decisions of the Party and State on disease prevention and control. They have accepted risks to work in the frontline of the combat against the pandemic, such as pandemic hot spots like Da Nang, Hai Duong, Bac Giang, Bac Ninh and Ho Chi Minh City, border areas, and medical quarantine areas, so as to promptly reflect the pandemic situation, he said.
The President emphasized that journalists have made their utmost efforts and braved great difficulties to work side by side with COVID-19 prevention and control forces.
Their works have served as a source of encouragement to Party committees, local authorities, and people in pandemic-hit area, helping increase their confidence in the Party and State's leadership to repel the pandemic and restore business and production.
He took the occasion to congratulate and highly appreciated reporters, editors and cameramen at press agencies nationwide in the past time, affirming that that they have contributed to embellishing the tradition of the Vietnamese revolutionary press founded and trained by President Ho Chi Minh./.
VNA