On October 10, Assoc. Prof. - Dr. Nguyen Duc Loc, Director of the Social Life Research Institute said that through the Canadian Embassy in Hanoi, the Canadian Initiative Fund has cooperated with the Social Life Research Institute and Binh Duong provincial Labor Union to implement a project on Covid 19 response - emergency support for female migrant workers in the province.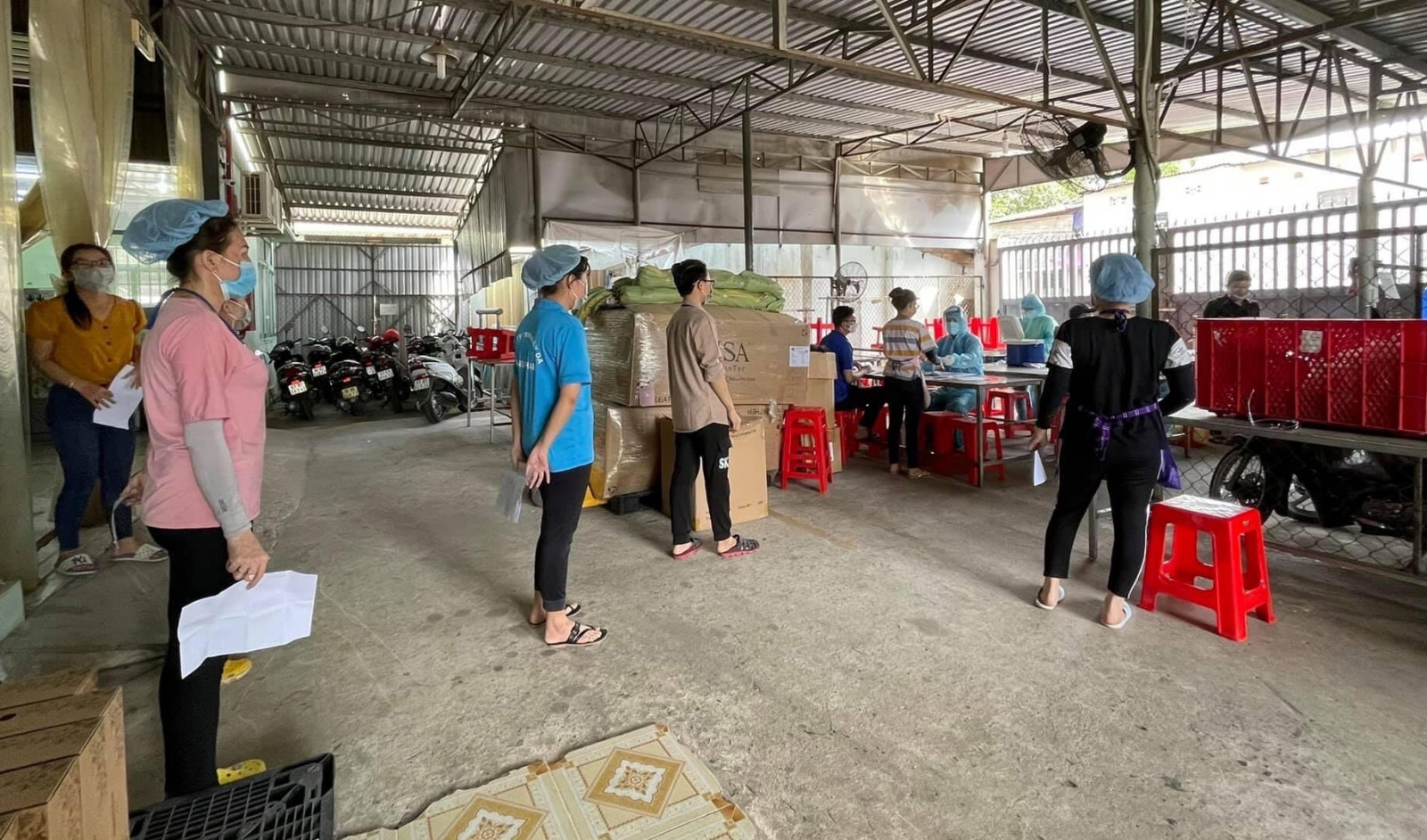 Illustrative image
Accordingly, the project has a total fund of 50,000 Canadian dollars (CADs), equivalent to VND 900 million. Beneficiaries are migrant women who have lost their jobs in the informal labor sector (without labor contracts) and those in the formal labor sector (with labor contracts) who have lost their jobs, due to Covid-19 pandemic.
The project is expected to be implemented from October 2021 to February 2022, with the goal of minimizing the negative impacts of Covid-19 pandemic. Specifically, the project will offer urgent support packages (including neccesaries) and provide psychological consultancy for vulnerable female migrant workers who are losing their jobs, or have their wages delayed or reduced, due to Covid-19 pandemic in Tan Uyen town, Di An city and Thuan An city. The project has launched its Executive Board and is making a list of beneficiaries to donate necessities to them after completing procedures as prescribed by the sponsor.
Prior to that, Nguyen Loc Ha, member of provincial Party Standing Committee, Vice-Chairman of provincial People's Committee, on September 28, signed a document sending to a number of departments, agencies and sectors in the province on coordination in handling the proposal of the Canadian Embassy in Vietnam. Accordingly, provincial People's Committee assigned provincial Department of Foreign Affairs the task of coordinating with a number of relevant departments, agencies, sectors and localities to consider receiving the fund and handling it in accordance with the current law, which is based on the request of the Canadian Embassy in Vietnam in the Diplomatic Note No. 2854 related to funding the project on urgent relief for female migrant workers in Binh Duong province and the local real situation; opportunely report the results of the implementation to provincial People's Committee under the regulations.
Reported by Tam Trang-Translated Kim Tin