The Resolution of provincial Youth Union Congress has proposed solutions to protect, care for and educate adolescents and children. Particularly, provincial Youth Unions at all levels focused on effectively implementing educational activities on social practical skills, experiencing creatively and serving adolescents and children's needs for learning and entertainment.
Equipping with skills
Upholding the role of the Youth Union –Associations under the resolution of the Youth Union congress, provincial Youth Union at all levels have strengthened activities on law dissemination and equipped adolescents and children with skills. The Youth Union of Hoi Nghia ward in Tan Uyen city has coordinated with the local police agency to organize propaganda against food containing drugs such as lazy cakes, tongue charms, funny drinks, electronic cigarettes...More than 500 students at Hoi Nghia secondary school were also informed about the tricks of fraud, child abduction, drowning prevention, learned about the Road Traffic Law and fire escape skills, etc. In addition, they received propaganda leaflets to learn and grasp legal knowledge.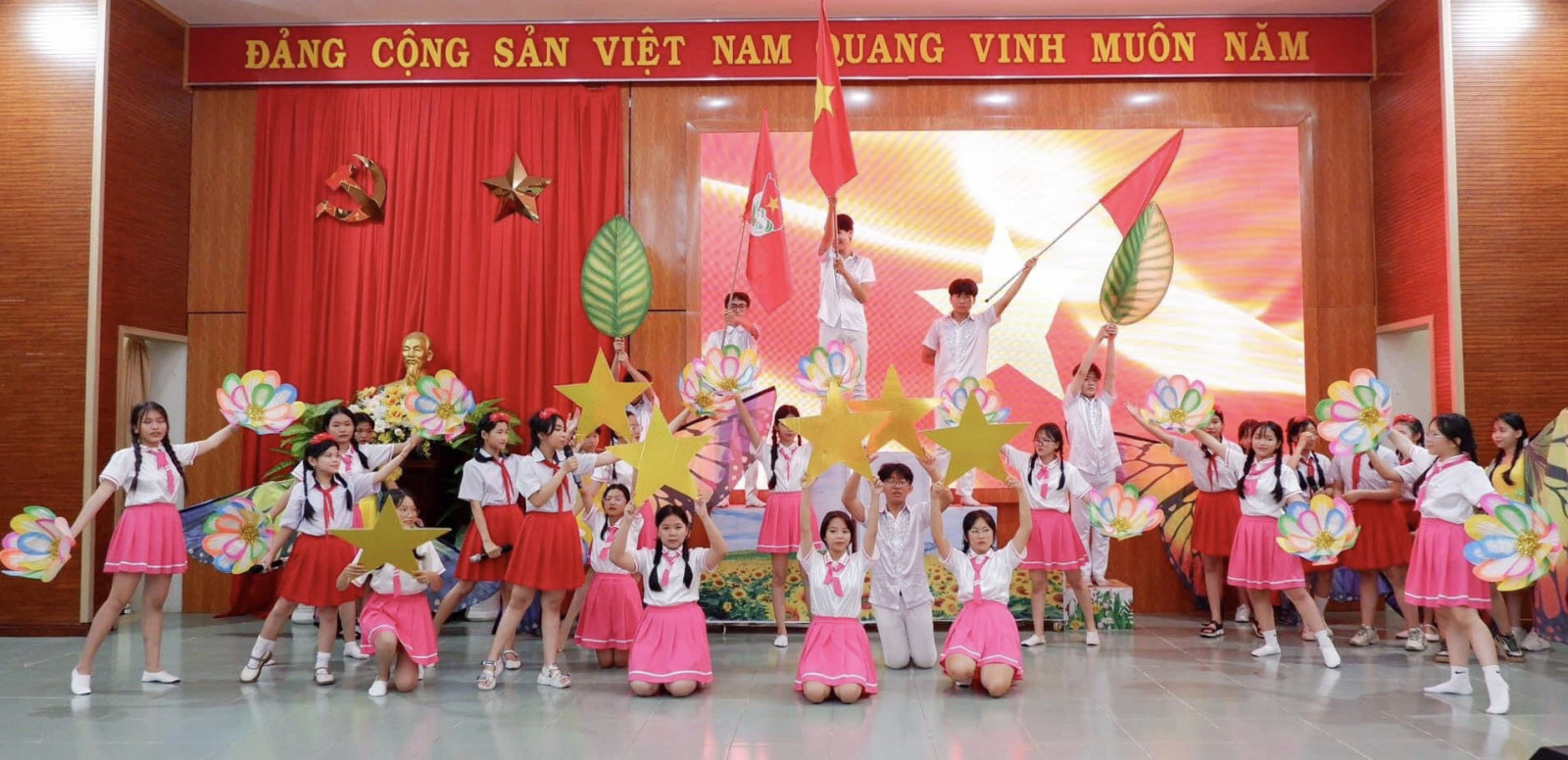 Di An city's Youth Union organizes an art performance contest to welcome the 2023 Congress of Uncle Ho's Good Children
The Youth Union of Tan Dinh commune in North Tan Uyen district has just coordinated with the Young Pioneer Organization (YPO) branch of Tan Dinh primary school to organize propaganda on prevention of drugs, accidents, injuries, and violence against children. Nghiem Xuan Tai, Vice-Secretary of Tan Dinh commune's Youth Union said: "The propaganda session was held with the aim of educating children about knowledge and skills to ensure safety, raise vigilance and avoid being bullied by bad people into illegal activities such as using and transporting drugs while understanding the provisions of the law and skills to prevent and combat school violence".
Promoting law dissemination, prevention and control of drug abuse and school violence among students is a job that is strongly supported by parents. In response to practical needs, together with the sector of education – training, provincial Youth Unions and Associations at all levels have flexibly strengthened propaganda activities among children to create a healthy, useful and joyful learning environment for them.
Playground and learning
In order to promote the organization of cultural and artistic exchange activities to welcome the Congresses of Uncle Ho's Good Children at all levels, Di An city's Youth Union has just coordinated with the city's Department of Education and Training to organize an art performance competition to welcome the 11th Congress of Uncle Ho City's Good Children 2023. At the contest, the YPO branches staged traditional theatrical performances about historical personages. The contest was a useful and interesting playground for students and YPO members.
In addition, Di An city's Youth Union organized a contest to find talents to host the program "MC mang non" (young bamboo shoots). This is an attractive playground for YPO members and students, thereby helping them be self-confident, promoting their talent in leading programs at schools and classes while promoting thinking, acumen, expressing their own ideas.
Lam Hoang Thuy Trang, Secretary of Di An city's Youth Union said: "Through competitions, children are encouraged to be braved and more active in learning, playing and fostering their will to rise up. This is also an opportunity for the city's Youth Union to find, create sources and add positive and talented factors into fine arts and cultural activities and a contingent of MCs for the city's children's activities.
Improving responsibility and action in child protection and care, North Tan Uyen district's Youth Union and YPO have coordinated with the district's Department of Education and Training to organize a forum to listen to children's voices in 2023. At the forum, the district's sectors and mass organizations received and answered children's opinions about the skill classes; organized more intellectual and scientific playgrounds; learned and practiced first aid skills against drowning, how to prevent and combat violence in social networks…
In the tenure of 2022-2027, provincial Youth Union at all levels focused on orienting, managing and organizing social practice skills, education activities for children; equipped adolescents and children with foreign languages ​​and informatics; continued innovating and diversifying the forms of implementation of the model of "Break time with experience and creativity", the playground "I love science - Young technology talents", the "STEM Festival"…In addition, the units focused on guiding children to access to use internet for healthy learning and entertainment needs; coordinated with relevant units to maintain cultural institutions, entertainment sites for children in residential areas and continue effectively implementing solutions in the Project of "Provincial Youth Union participate in anti-drug propaganda for adolescents in the period of 2022-2025".
Reported by Kim Tuyen-Translated by Kim Tin