Early May 9, provincial delegation offered incense to commemorate heroes and martyrs at the Gac Ma Soldier Memorial Area in Cam Lam district's Cam Hai Dong commune in Khanh Hoa province.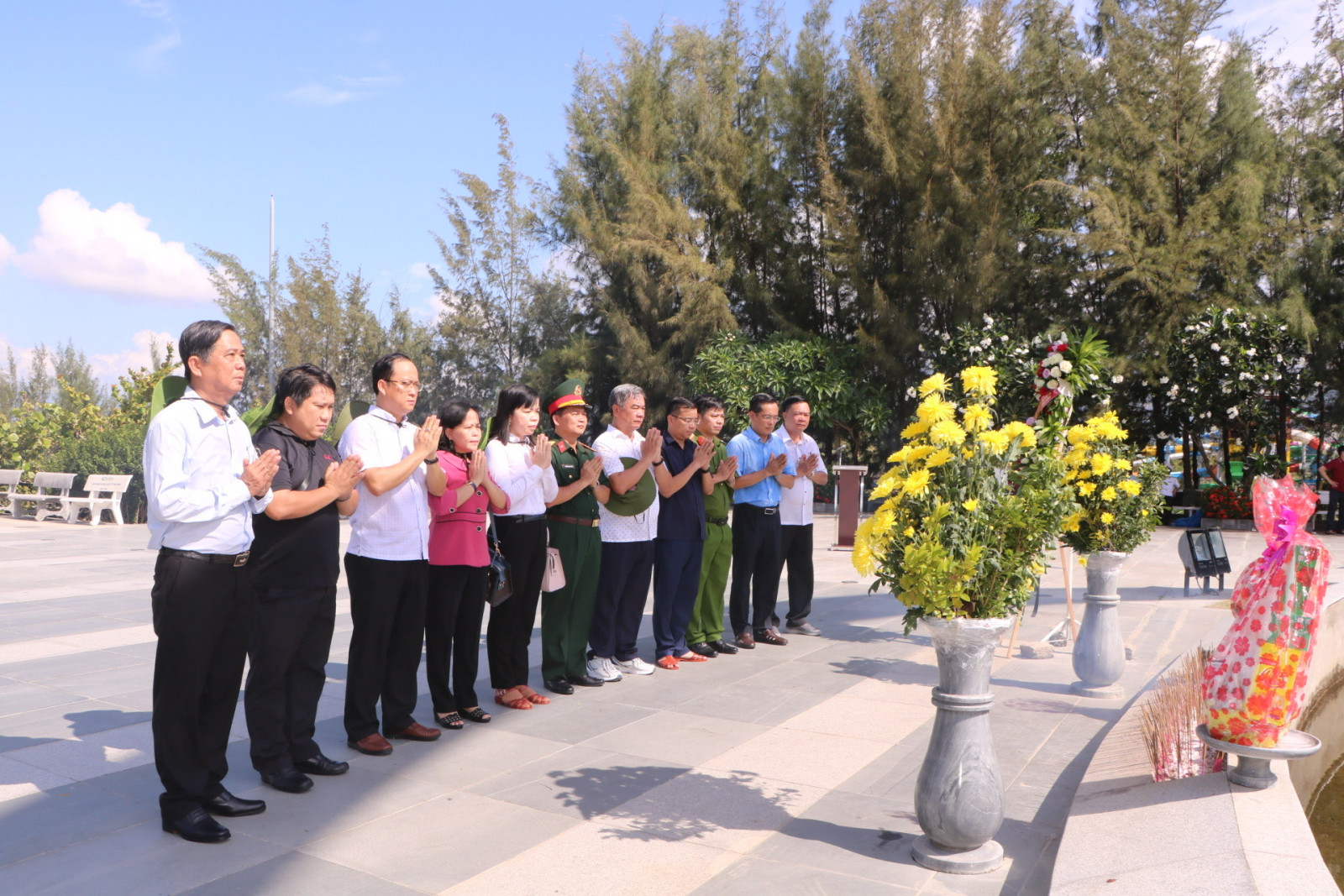 Provincial delegation offers incense at the memorial to Gac Ma soldiers
At the memorial to soldiers at Gac Ma battle, Colonel Nguyen Van Quang, member of the Executive Committee of the Party Committee of the Naval Zone 4, Secretary of the Party Committee, Political Commissar of the Fishery Control Division No.4 delivered a speech in commemoration of heroes and martyrs who sacrificed their lives on the islands of Gac Ma, Co Lin and Len Dao in the event of March 14, 1988. Recognizing the soldiers' feats and sacrifices, the President of the Socialist Republic of Vietnam posthumously awarded the title of Hero of the People's Armed Forces to ships HQ505, 604, 605.
After offering incense at the monument, provincial delegation offered incense at the wind grave to commemorate 64 heroes and martyrs who died in the battle to protect national sovereignty over the islands of Gac Ma, Co Lin, Len Dao in 1988.
The memorial site for the Gac Ma officers and soldiers was built on an area of ​​more than 25,000 square meters in Cam Hai Dong commune to commemorate 64 Vietnamese naval soldiers who heroically sacrificed on March 14, 1988 for the country's maritime sovereignty. The memorial site consists of 5 areas: the entrance square, the statue of Gac Ma soldiers, the underground exhibition area, the wind grave and the Hoa binh (Peace) square, the nostalgic road. It has been in operation since July 2017, with a total investment of more than VND 130 billion, from contributions by trade unionists and workers throughout the country.
Reported by Do Trong-Translated by Kim Tin