On the morning of June 7, provincial Election Campaign and Propaganda Sub-Committee held a meeting to prepare for reviewing the local election propaganda and campaign work.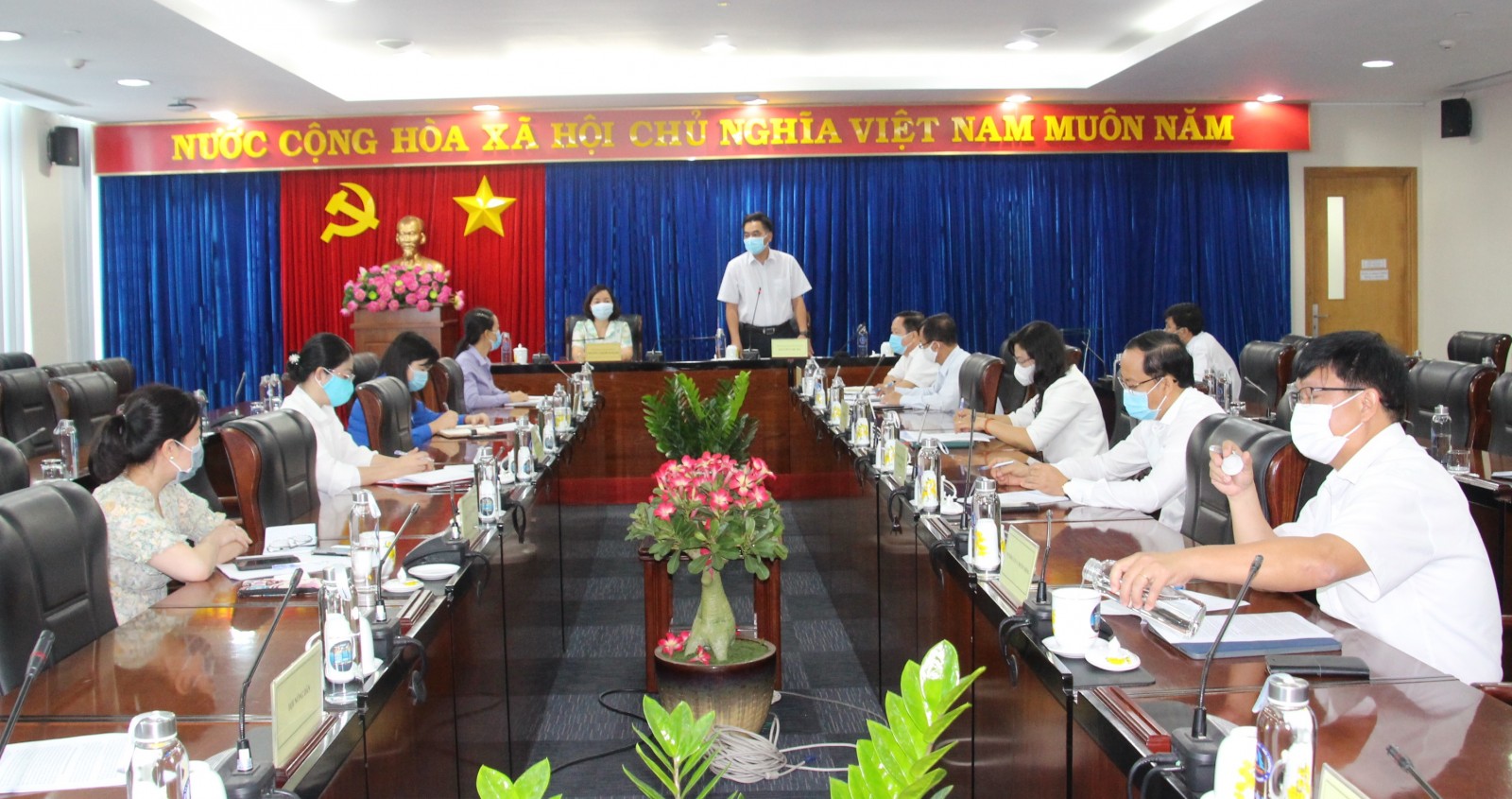 The overview of the meeting
Attending the event were Nguyen Loc Ha, member of provincial Party Standing Committee, Vice-Chairman of provincial People's Committee, Head of provincial Election Campaign-Propaganda Sub-Committee; Truong Thi Bich Hanh, member, Head of provincial Party Standing Committee, Head of provincial Party Committee's Propaganda and Education Commission, Deputy Head of provincial Election Campaign- Propaganda Sub-Committee.
Reportedly, the elections of deputies to the 15th National Assembly and People's Councils at all levels for the 2021-2026 tenure in the province took place successfully. Provincial Election Campaign - Propaganda Sub-Committee greatly contributed to the success. Particularly, sectors, agencies and units being members of the subcommittee well realized propaganda work on schedule. Propaganda forms before, during and after the elections were in line with the complicated developments of Covid-19 pandemic. As a result, propaganda work contributed to raising awareness of people from all strata about the meaning and importance of the elections, thereby actively participating in voting with the turnout rate of 99.43%...
According to the assessment of provincial Election Propaganda-Campaign Sub-Committee, it excellently assigned tasks in general. The subcommittee directed the local press agencies to make many efforts in improving the quality of election propaganda and campaign.
Reported by Ho Van-Translated by K.T