Early September 22, Nguyen Van Danh, Vice-Chairman of provincial People's Committee received and worked with a delegation of Thailand's SCG Group, led by Dhep Vongvanich, CEO of the group.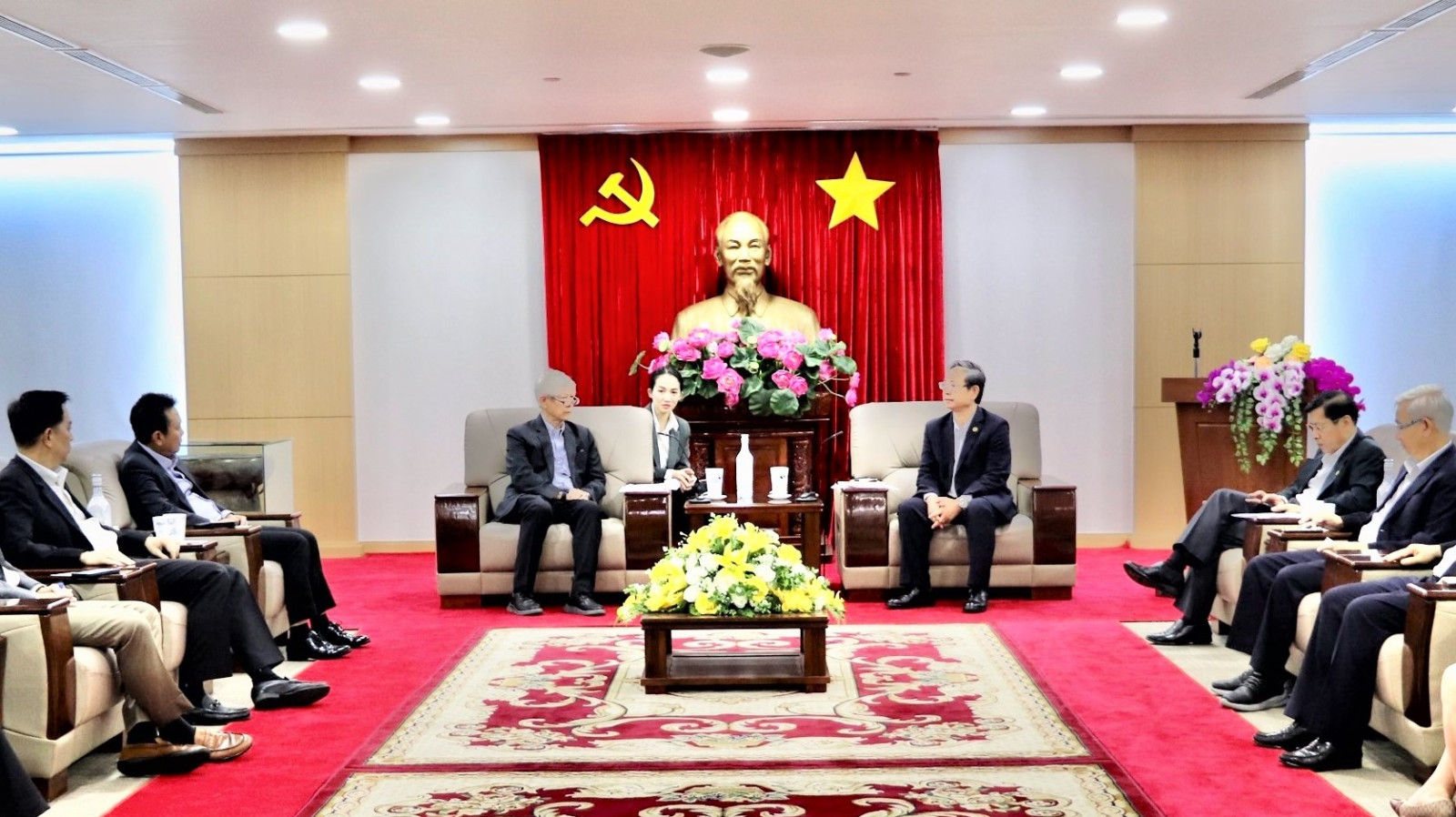 Nguyen Van Danh, Vice-Chairman of provincial People's Committee receives Dhep Vongvanich, CEO of Thailand's SCG Group
At the reception, Mr. Danh said that along with the local efforts in investment attraction and trade promotion, Binh Duong has also focused on developing smart cities in the direction of green and environmentally friendly growth. Binh Duong has always actively expanded bilateral and multilateral cooperation relations; been proactive to connect and make comprehensive cooperation with countries around the world and is an official member and reliable partner of 3 international organizations, namely World Smart Community Forum (ICF), Asian Economic Cooperation Forum (Horasis) and World Trade Center Association (WTCA). He acknowledged positive contributions by enterprises in the province, including Thai ones in general and SCG Group in particular. Especially the group has made efforts in Covid-19 prevention and control, ensuring a safe working environment; well performed social welfare, contributing to promoting the local socio-economic development.
On behalf of SCG Group, Mr. Dhep Vongvanich thanked the local government for always accompanying and creating conditions for Vina Kraft Paper Co., Ltd and SCG Group during the past time. He also informed provincial leaders of the operational situation of SCG Group in Vietnam in general and in Binh Duong in particular...
Reported by Ngoc Thanh-Translated by Kim Tin