On the morning of Sep 10, Nguyen Van Loi, Member of the Party Central Committee, Secretary of the Provincial Party Committee, Head of the Provincial National Assembly's Delegation, Head of the Provincial Steering Committee for Covid-19 Prevention Control, made a unscheduled inspection of some areas in Thuan An and Di An cities.
The first visit was to a lodging house on Binh Nham street 17, Binh Nham ward (Thuan An city). The Party Secretary and the delegation listened to feedback of residents and workers staying at the accommodation about the reception of relief packages that local government has done in recent time. He encouraged and gave practical gifts, shared difficulties with people living here.
Next, the delegation visited a location of community F0 screening in Binh Dang quarter, Binh Hoa ward (Thuan An city). The Secretary of the Provincial Party Committee examined and assesse organization work of municipal government. He gave specific instructions on the Covid-19 prevention and control strategy for dense red zones in Binh Hoa.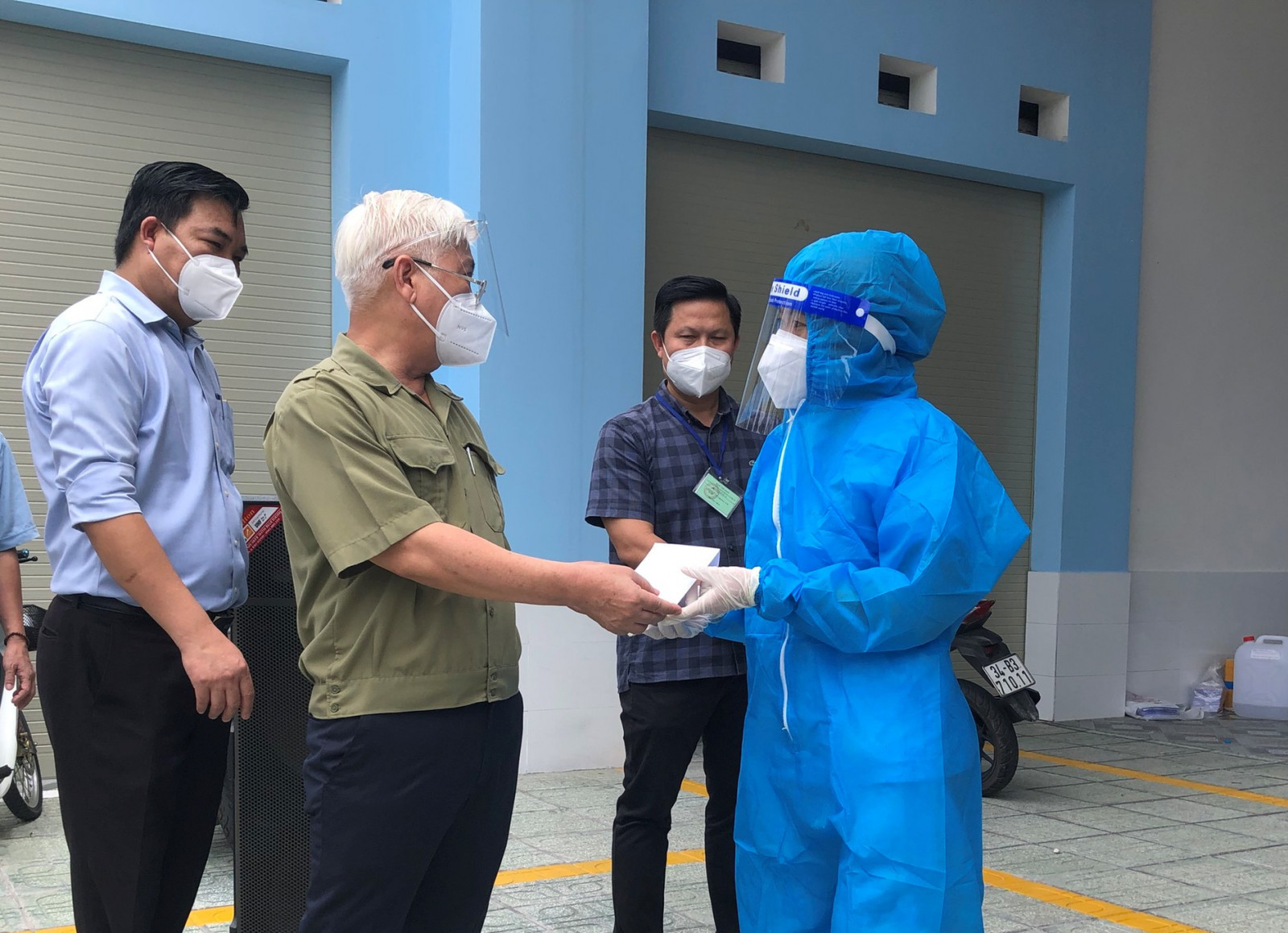 Nguyen Van Loi presents gifts to frontline forces in Dong Chieu quarter, Tan Dong Hiep ward, Di An city.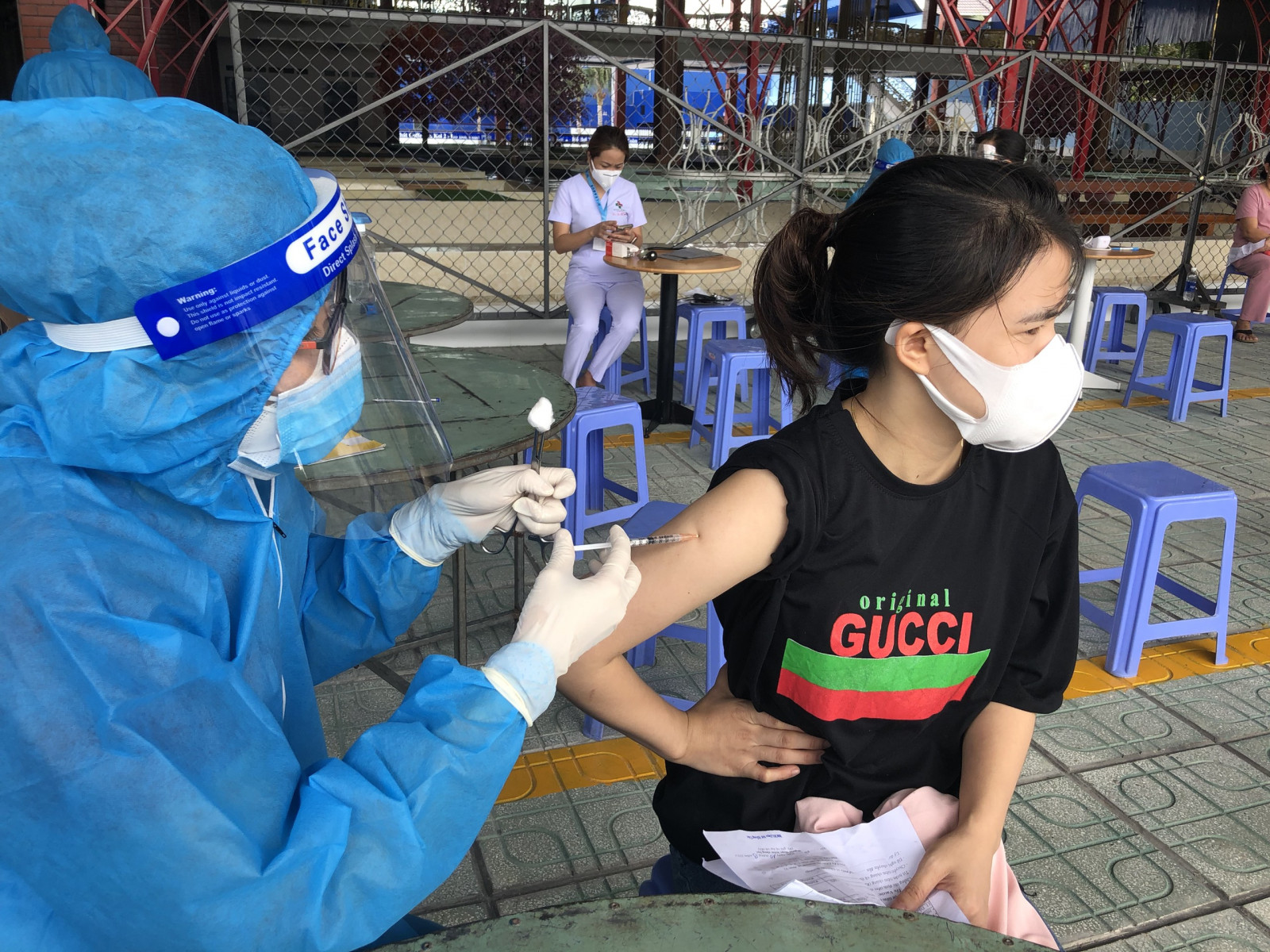 The Secretary of Provincial Party Committee and the delegation also visited and examined a site of mass testing combined with vaccination in Dong Chieu quarter, Tan Dong Hiep ward (Di An city). He appreciated the determination and effort of municipal government into the rapid and comprehensive implementation of the "two-in-one" strategy; he also asked municipal government to continue speeding up the testing and vaccination for people in the coming days.
Loi also directed Di An City to actively support Tan Dong Hiep ward and areas facing complicated disease situations to soon establish and put into operation more mobile medical stations. This is an urgent task to prepare for Di An city in particular and Binh Duong province in general to restore the new normal state in the near future. The permanent presence of mobile medical stations contributes to reducing the load on fixed medical stations; at the same time, helps the locality to respond promptly and take care of people's health in case of need.
Reported by Dinh Thang - Translated by Ngoc Huynh