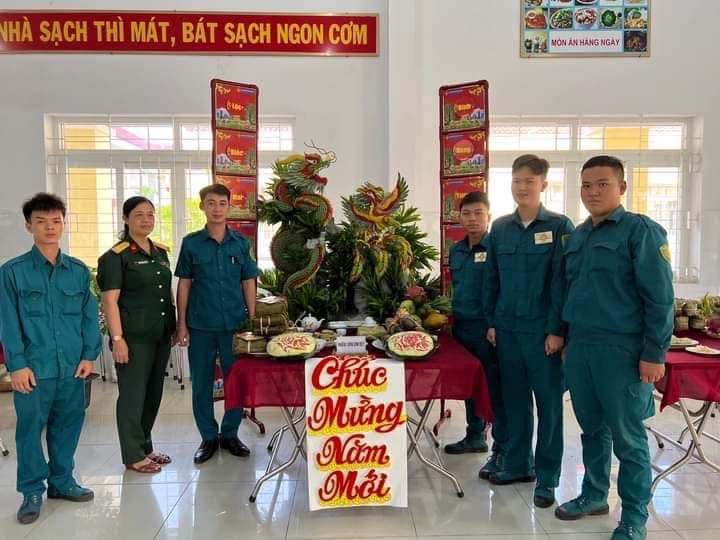 The Fatherland altar of Military Command of Tuong Binh Hiep Ward (Thu Dau Mot City) is solemnly decorated.
With the motto "Happy, healthy, safe, thrifty and ready to fight" to welcome the Lunar New Year 2023 and celebrate the 93rd anniversary of the Communist Party of Vietnam (February 3, 1930 - February 3, 2023), Binh Duong Provincial Military Command and Military Commands of districts, towns and cities organized many activities to celebrate the Party and celebrate the spring.
Specifically, these units held contests of wall newspaper, Tet couplets, rice cake making and wrapping, decoration of the Fatherland's altar. In addition, the units organized karaoke contest, Q&A, physical training and sports activities, folk games, etc.
A series of practical and meaningful activities created a joyful atmosphere in the early spring days. Thereby contributing to propagation and education for soldiers on the Communist Party of Vietnam; national tradition, Vietnam People's Army; building a healthy mental and cultural life, a useful playground for officials and union members on the happy spring days.
Reported by Thu Thao - Translated by Ngoc Huynh