Early August 8, Nguyen Van Loi, member of the Party Central Committee, Secretary of provincial Party Committee, Head of provincial National Assembly Deputy Delegation chaired a working session with a delegation of Japan's Sharp Corporation, led by Robert Wu, CEO of the corporation. The event was attended by Vo Van Minh, Vice-Secretary of provincial Party Committee, Chairman of provincial People's Committee; leaders of departments, sectors and leaders of Sharp Corporation.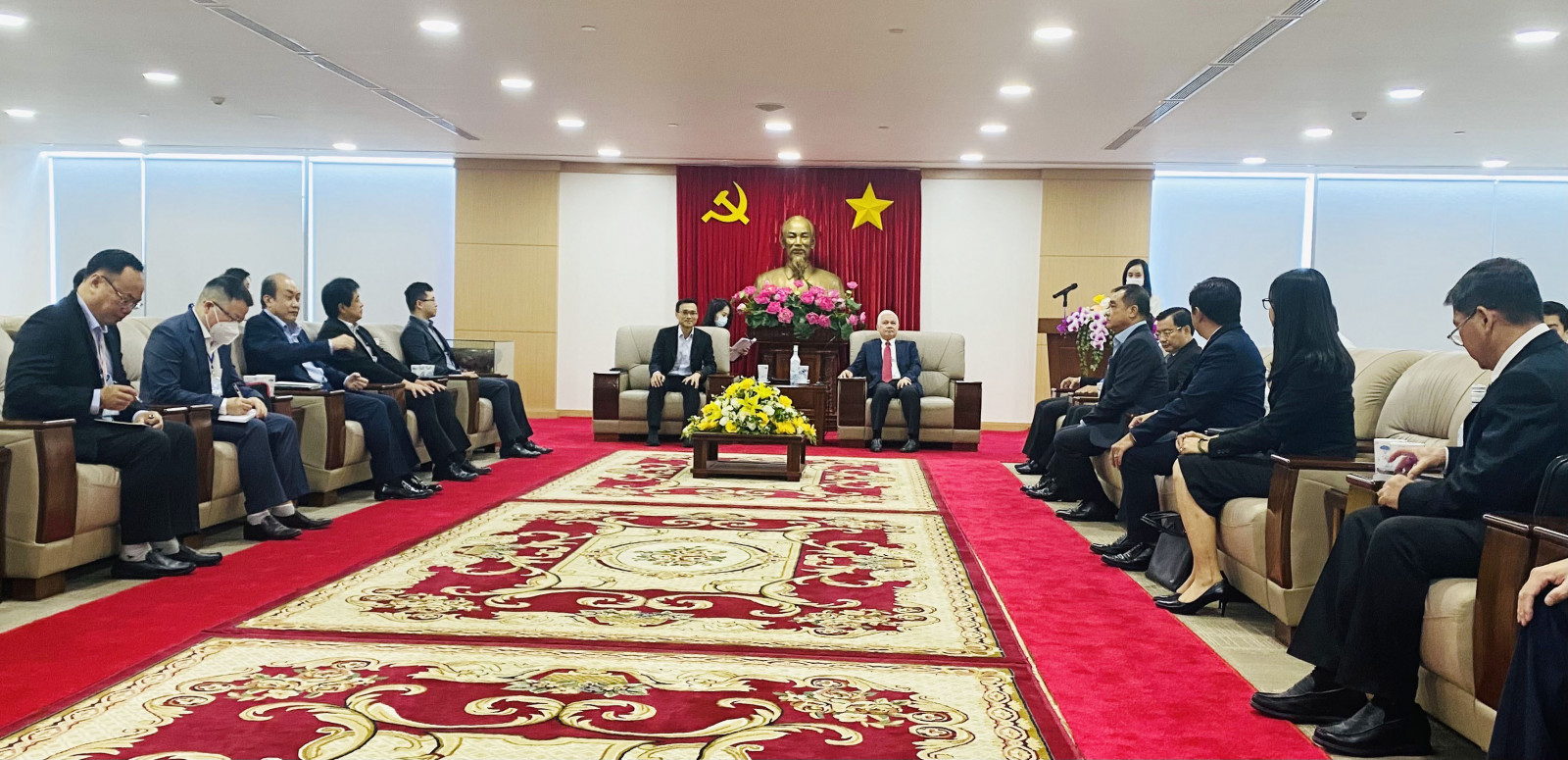 An overview of the session
At the session, Mr. Robert Wu thanked provincial leaders for their efforts in creating favorable conditions for the factories of the corporation to invest and operate smoothly in Binh Duong over the past time. He hoped that Binh Duong will further create favorable conditions for the corporation to learn and expand investment in its investment plan in Vietnam in the near future. He emphasized that Sharp Corporation with more than 100 years of development and 14 years of investment in Vietnam will bring high technologies, modern production processes in a green, environmentally friendly direction, along with social responsibility towards the development of the community. Sharp Corporation commits to coordinate with universities to improve human resources and promote technology development; spend 2% of its revenue on promoting the local development investment. The corporation wants Binh Duong to consider support polices in the fields of land, tax, and human resources so that it continues investing in the province in accordance with its set criteria.
Speaking at the session, Mr. Loi affirmed the fine relations of Sharp Corporation's factories with Binh Duong and the development of these projects has created solid premise for the province and the corporation towards new cooperation. All-level authorities and sectors of Binh Duong are ready to support the corporation in further making investment in the province. Provincial departments and sectors will consider and apply the general preferential policies of the Government to create the most favorable conditions for Sharp Corporation to continue investing in the province and promoting the relationship between the corporation and the province.
Mr. Minh said that Vietnam - Singapore Industrial Park (VSIP) III has conditions at Sharp Corporation's criteria for finding an investment location. The province's departments, sectors and VSIP III will provide maximum support for Sharp Corporation so that it has the most favorable conditions when continuing investing in Binh Duong.
Reported by Tieu My-Translated by Kim Tin