On October 24, provincial Red Cross Society coordinated with relevant units to organize the 60th "Zero dong" market-day.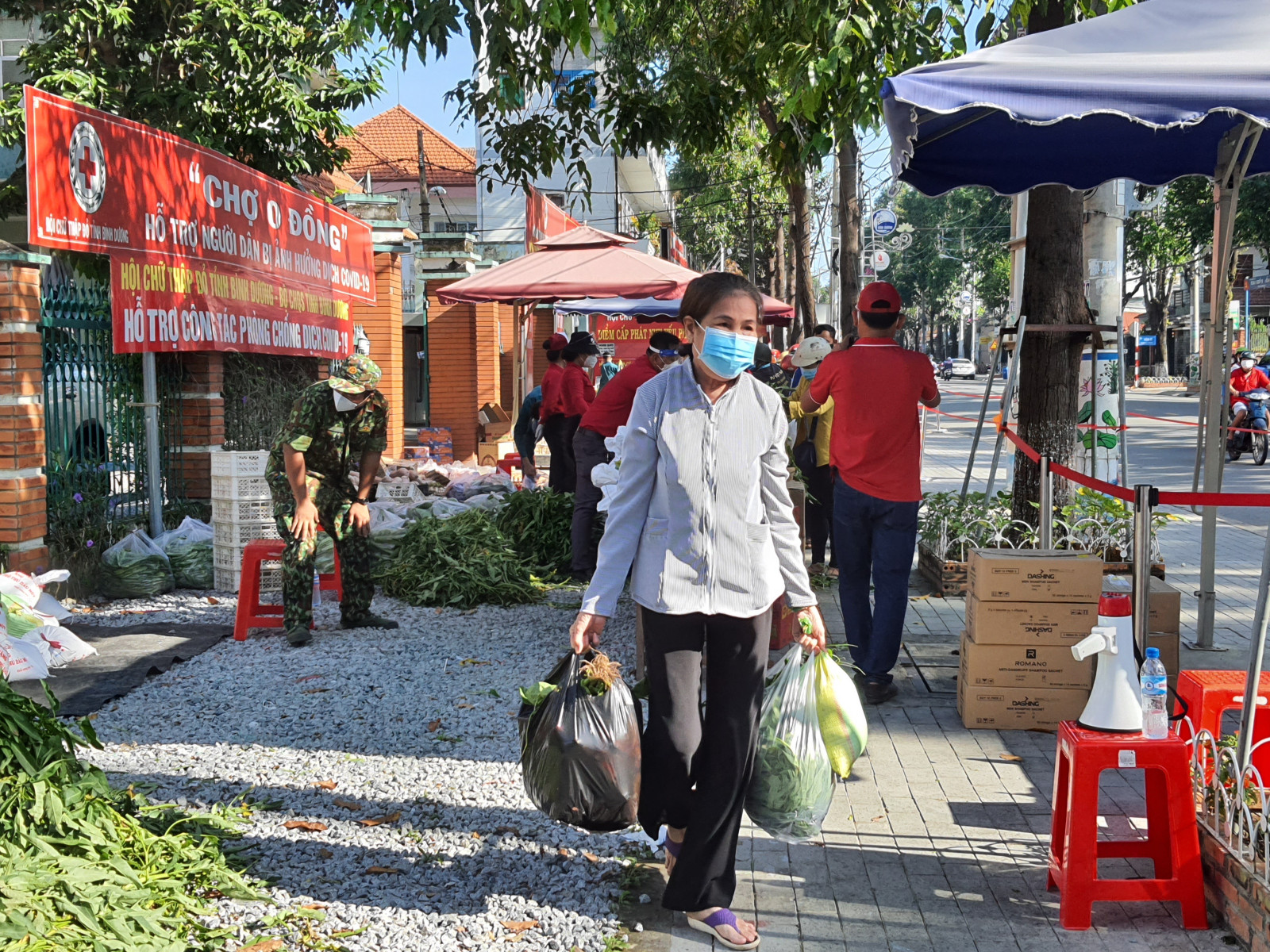 Poor people are supported with many essential necessities
Accordingly, the society worked with localities to distribute 500 shopping vouchers to disadvantaged people, freelancers, lottery ticket sellers, and workers at lodging facilities. All essential goods such as rice, instant noodles, chicken eggs, cooking oil, milk, soy sauce, fish sauce, shampoo, masks and vegetables… at the "Zero dong" market-day were supported by units, enterprises and donors, joining hands with provincial Red Cross Society to share and bring the joy to people facing difficulties, due to Covid-19 epidemic.
Since the beginning of Covid-19 pandemic, provincial Red Cross Society has organized 60 "Zero dong" market-days with total value of support at more than VND 10 billion, offering help to more than 20,000 needy people.
Reported by Hong Thuan-Translated Kim Tin