On January 16, Binh Duong Provincial Statistics Office held a meeting to set out tasks in 2023 and receive first-class Labor Medal. The meeting was attended by Nguyen Thi Huong, General Director of General Statistics Office; Nguyen Van Danh, Vice Chairman of Provincial People's Committee.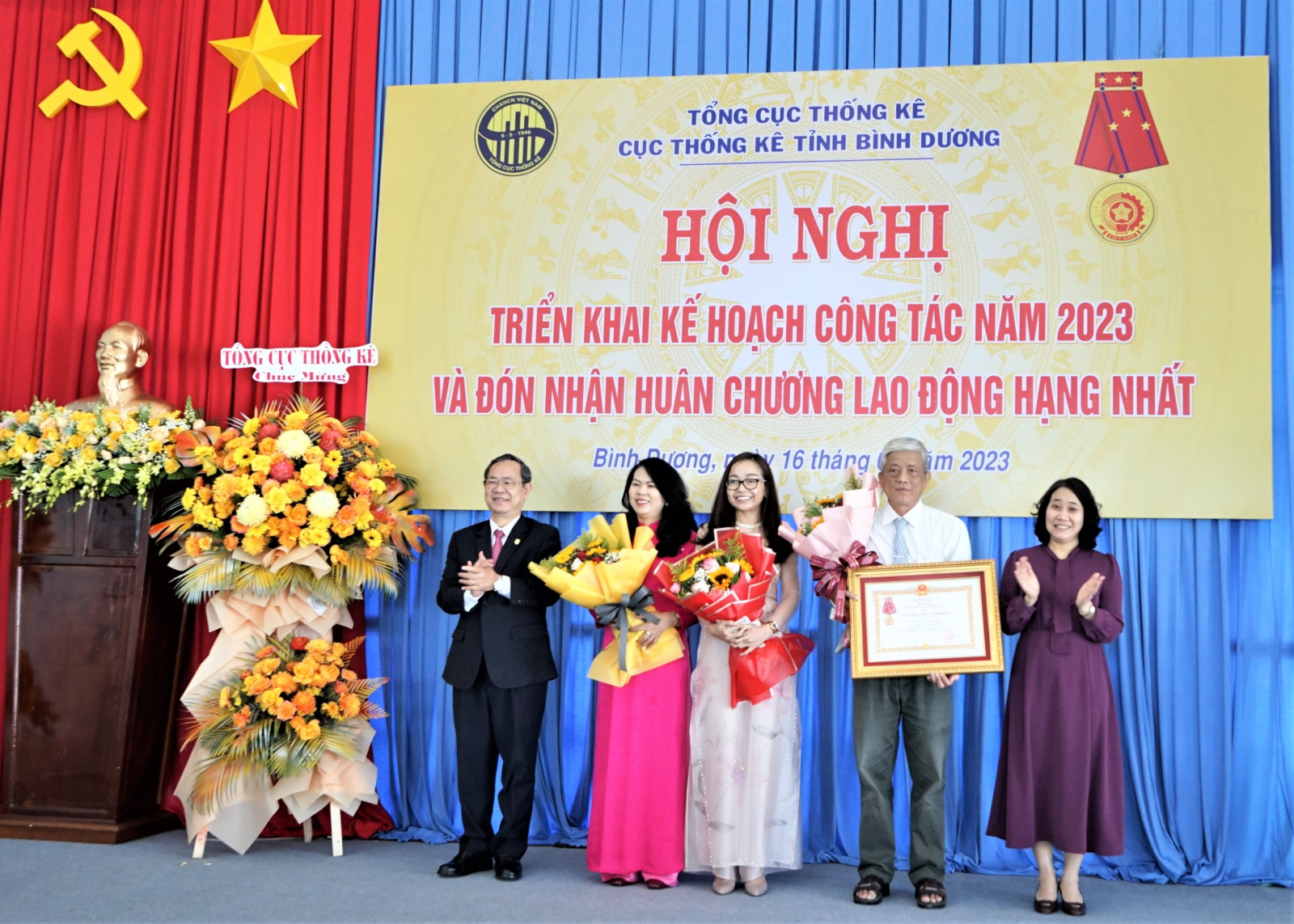 Under the mandate of the State President, Nguyen Thi Huong and Nguyen Van Danh presented the first-class Labor Medal to Provincial Statistics Office.
Binh Duong provincial statistics branch has proved its role as a strategic advisor and forecaster of economic development trends in the province, gradually renovated comprehensively in all aspects and stages of statistical activities; collected, processed, synthesized, analyzed and disseminated statistical information for users. Statistical data has become an official and reliable source of information, used by Party and local authorities from the provincial to grassroots levels as a basis for the formulation of resolutions, plans, strategic management planning, and socio-economic development. With these achievements, the provincial statistics branch was awarded the first-class Labor Medal by the President.
Nguyen Van Danh appreciated the efforts of this unit and wanted that the branch continues to promote the tradition, uphold the sense of responsibility, well complete the assigned tasks, so that the statistics really becomes the "ear and eye" of the Party and State, an effective tool to help the provincial leadership in leading, directing and administering socio-economic development, speeding up the socio-economic development process...
Reported by Minh Duy - Translated by Ngoc Huynh