* Many cases are fined for not wearing face mask
According to a quick report of Provincial Women's Union, during Lunar New Year 2021 holiday, their units and affiliates at districts, towns and cites propagated the COVID-19 prevention control to more than 7,000 members; encouraged women staff and members to install Bluezone mobile application; posted 251 news on Zalo groups, Facebook pages, Fan pages.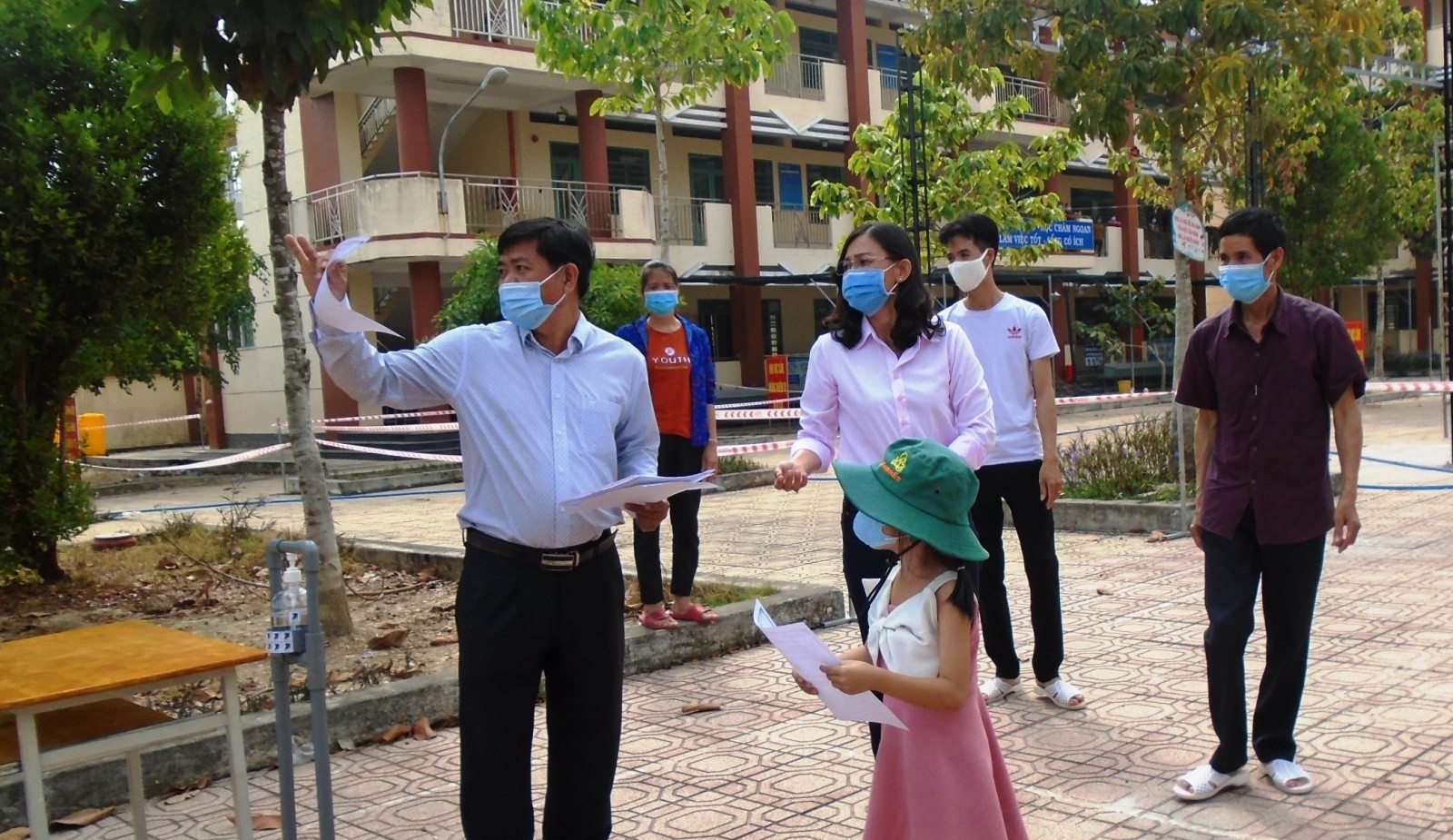 Wearing face mask contributes to improving the effectiveness of the epidemic prevention control.
In areas where there were F0, F1, F2, F3 cases, Women's Union at all levels actively joined hands to check the list of close-contact cases to conduct quarantine and medical declaration. Particularly, Women's Union of Phu Giao district called upon donors to support food and necessities for quarantine areas.
* In order to reduce the spreading and improve the effectiveness of COVID-19 prevention control in the community, the authorities of Phu Giao district have patrolled, reminded and fined cases for not wearing face masks in public places.
Accordingly, the district authorities handled 63 cases with a total fine of 126 million VND. Among the localities, Phuoc Vinh town had the highest number of sanctioned cases with 32 cases. Notably, An Binh commune is an epidemic area of the district but there was no violation. Also during the implementation of social distance, there was one violator, who committed an act against officials performing an epidemic prevention duty at blockades in Ca Na hamlet, An Binh commune.
Reported by Q.Nhu, H.Phuong - Translated by Ngoc Huynh