Early April 6, at Binh Duong provincial Convention and Exhibition Center, Nguyen Loc Ha, Standing Member of Binh Duong provincial Party Committee cum Deputy Chairman of Binh Duong provincial People's Committee presided over the report on the development of provincial transport infrastructure.
At the meeting, representatives of Becamex IDC Corporation reported on the implementation of transport projects connecting Binh Duong province with the provinces and cities of the Southern key economic region, notably the projects connected with Vanh Dai 2, Vanh Dai 3, Vanh Dai 4, My Phuoc - Tan Van, Ho Chi Minh City - Thu Dau Mot - Chon Thanh Expressway, and Bac Tan Uyen - Phu Giao - Bau Bang. Binh Duong is promoting the implementation of transport infrastructure projects to meet the development requirements of the province and in line with the construction planning of Ho Chi Minh city region until 2030 with vision to 2050 according to Decision No. 2076/QD-TTg dated December 22, 2017 of the Prime Minister.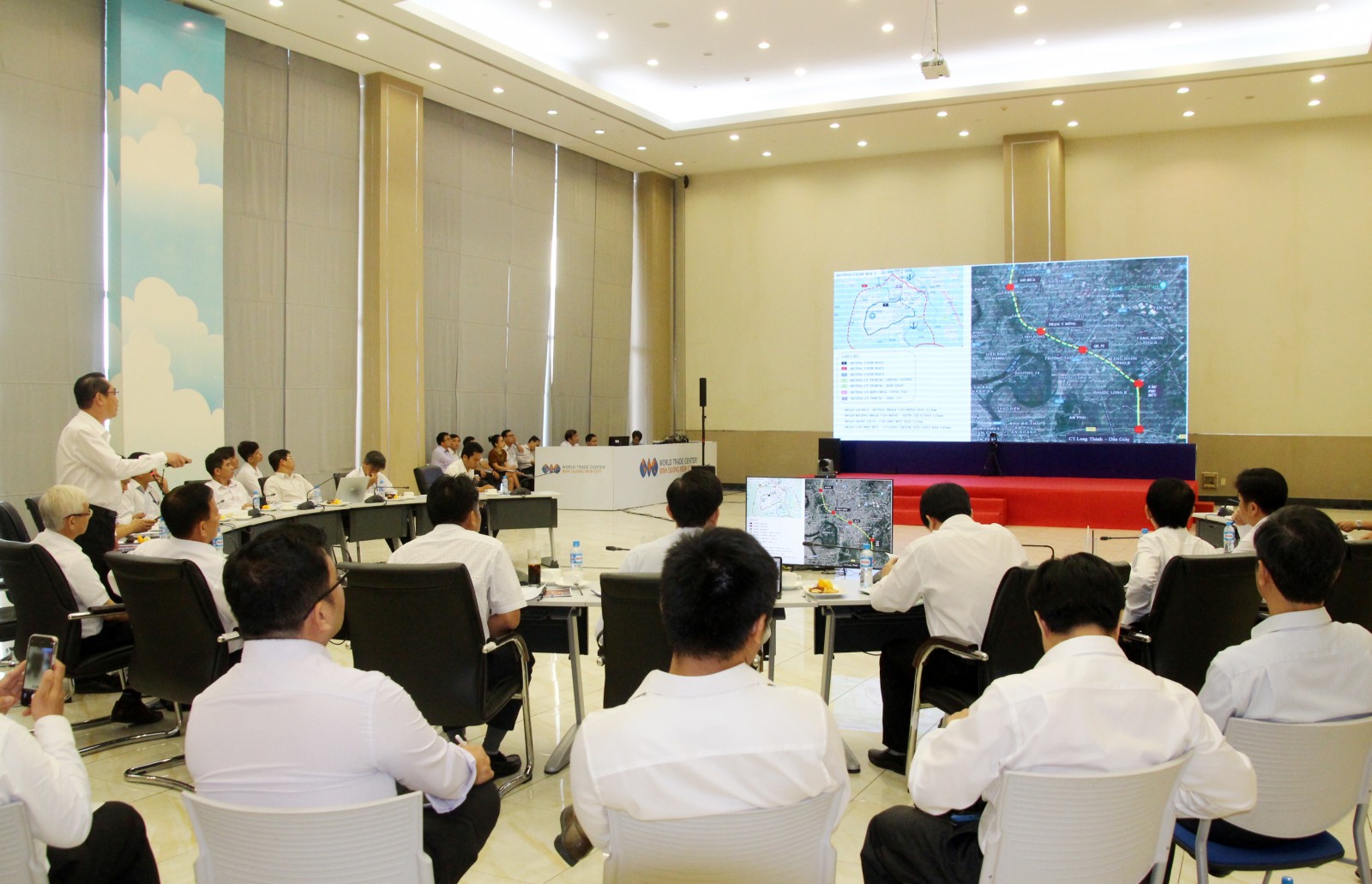 Becamex IDC reports on implementation of the connecting traffic projects
In particular, the My Phuoc - Tan Van route with a total length of 64 km from National Highway 1A, Tan Van T-junction to Bau Bang Industrial Park - Ho Chi Minh Street has been constructed. The traffic Highway of Ho Chi Minh City - Thu Dau Mot - Chon Thanh is expected to have a total length of about 70 kilometers connecting from Go Dua intersection (Ho Chi Minh city) to Chon Thanh district (Binh Phuoc province). The section passing Binh Duong province is about 57 km, including 28 km of overhead and about 10 overpasses are planned to be built. The Bac Tan Uyen - Phu Giao - Bau Bang Street connecting with Dong Phu district (Binh Phuoc province) is being carried out at the stage of site clearance by localities. For Metro Line 1 from Suoi Tien to Binh Duong and Dong Nai, Becamex IDC Corporation is currently working with JICA to negotiate funding for the project to promote the efficiency of Metro Line 1.
Concluding the meeting, Nguyen Loc Ha evaluated regional connecting traffic projects contribute to boosting the socio-economic situation of not only Binh Duong but also the Southern key economic region. Department of Transport and Binh Duong provincial Construction Investment Project Management Unit cooperate with Becamex IDC Corporation to continue working with and agreeing with localities in the region and partners to accelerate the projects.
Reported by Phuong Le – Translated by Vi Bao