In order to take care of employees 'health after Covid-19 pandemic, Thien Nam Investment and Development Joint Stock Company in Di An city has just spent hundreds of millions of dong on building 5 relaxation rooms at its 5 factories.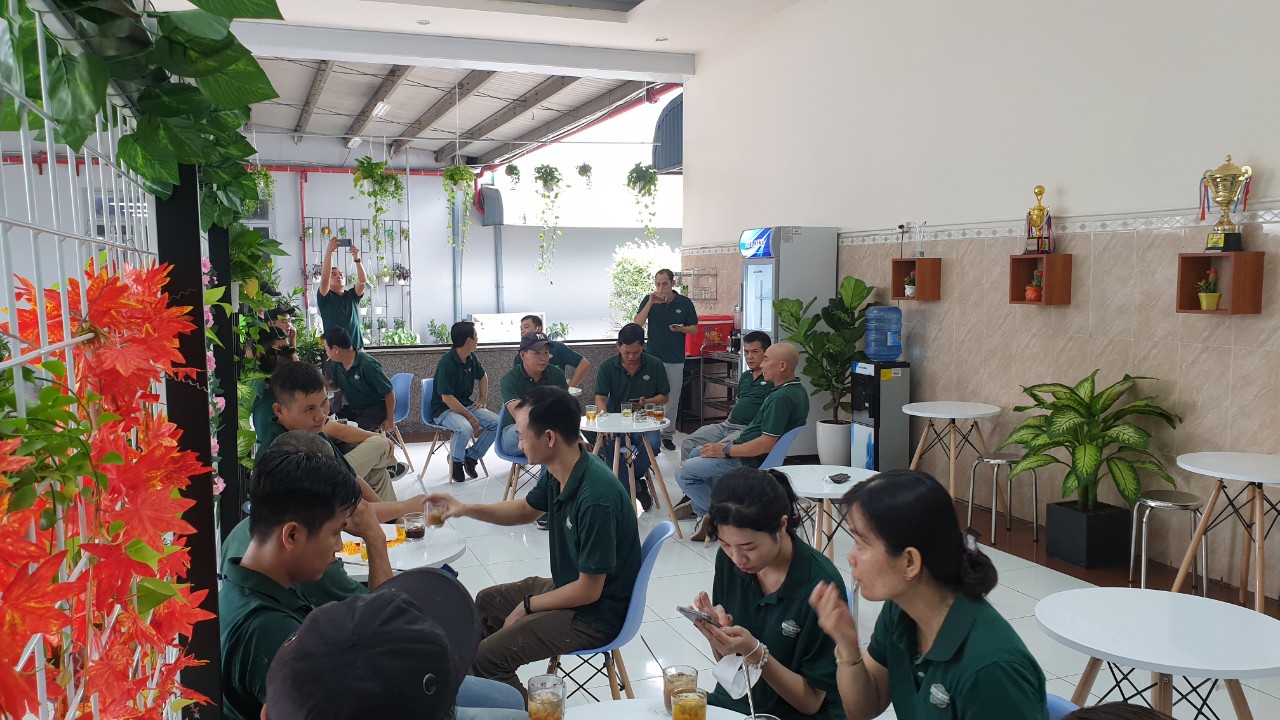 During the break time, workers come to a relaxation room in order to receive free drinking water
These relaxation rooms are airy, equipped with television, music and serve free bottled water and coffee for workers when it's time for a break in the middle of the day, overtime or after meals.
Tran Ngoc Vinh, Chairman of the company's Trade Union shared: "After the pandemic, the company's leaders realized that it was necessary to take more care of workers' health, so the company has built relaxation rooms to help workers have a place to relax and get labor regeneration after working hours. Besides, workers 'meals are also improved. Overtime hours depend on workers' health. Those who want to work overtime must register and the company does not force them for that. Protecting employees' health after the pandemic is the goal that the company always aims at".
It is known that Thien Nam Investment and Development Joint Stock Company is a unit building free tenement houses for more than 600 employees. The average income of the company's employees is over VND10 million per person per month.
Reported by Quang Tam-Translated by Kim Tin