Renowned tourism website Thetravel.com has named Sa Pa in the mountainous province of Lao Cai among the top 10 most attractive snowy destinations throughout Asia.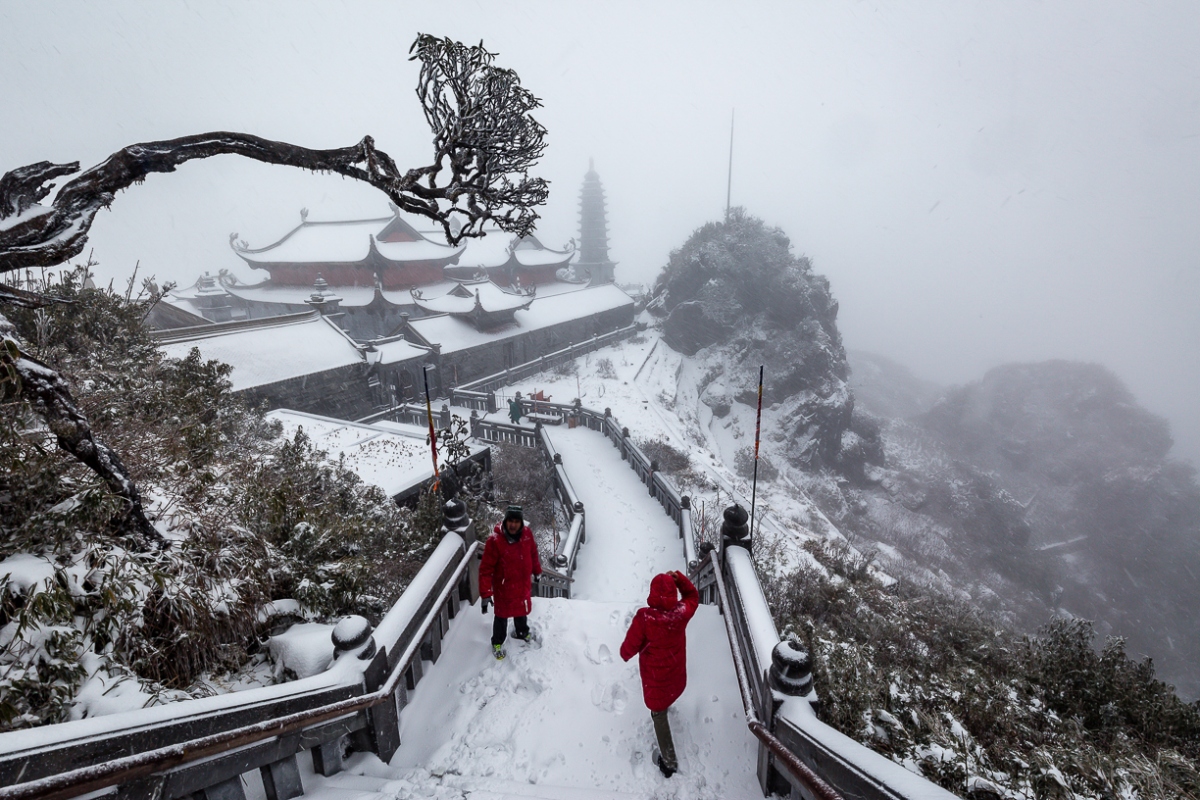 The Mount Fansipan in Sapa is blanketed with around 60-centimeter-thick snow.
According to the travel outlet, the local destination ranked fifth in the list.
The website notes that when searching for online photos of this destination, it is usually common to see mountains and valleys covered in an array of greenery, hence the surprise when visitors spot snow in the area.
"During winter, the town turns green to white, attracting those who want a chill hike up Mount Fansipan or Ham Rong Mountain. Vietnam's winter wonderland is a place of awe," says Thetravel.com.
Sa Pa was earlier named as the top cool weather holiday destination in Southeast Asia in 2018, according to Channel News Asia, a Singaporean English language Asian cable television news agency.
Located 350 km northwest of Hanoi, Sa Pa enjoys cool weather throughout the year. The temperature there rarely goes above 25 degrees Celsius and it never drops below 17 degrees Celsius, even during the "hottest" periods between June and August.
The northern town was also named among the top 10 places to visit in Southeast Asia, as selected by the readers of Rough Guides, a UK-based travel website.
Rounding off the top 10 best snowy destinations in Asia, as compiled by Thetravel.com, were Wadi Rum of Jordan, Hajar Mountains of Oman and the United Arab Emirates, Golan Heights of Israel, and Papua of Indonesia. This is in addition to Almaty of Kazakhstan, Ulaanbaatar of Mongolia, Taichung of Taiwan (China), Yongpyong Resort of the Republic of Korea, and Sapporo of Japan.
VOV