During the COVID-19 epidemic, small and medium enterprises (SMEs) have been seriously affected. Getting back to production routine, the enterprises are for opportunities to recover and develop.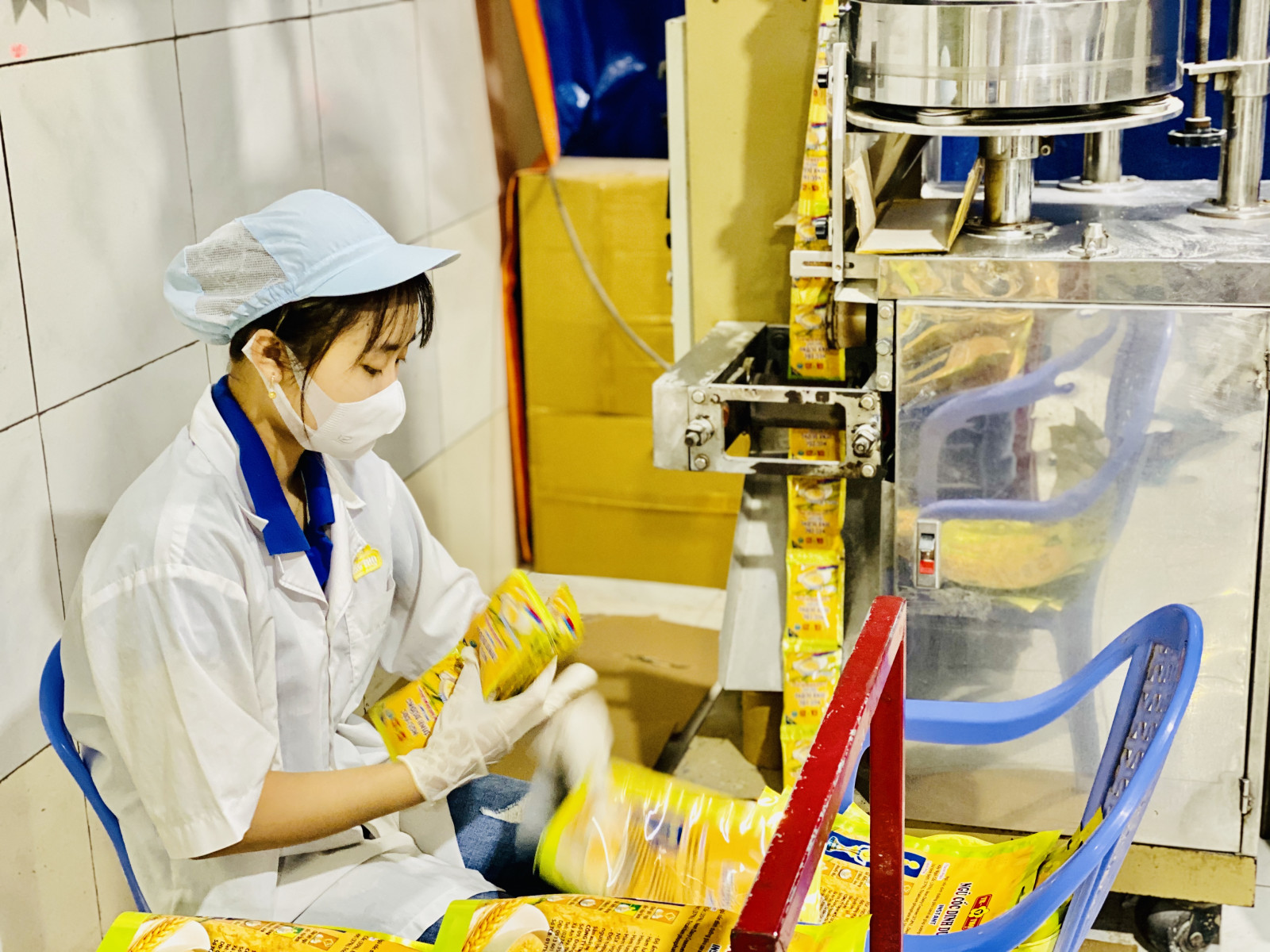 Production is on-going at Truong Tho Co. Ltd. in Ben Cat town
Rapid adaptation
Mr. Luong Ngoc Van, Director of Truong Tho Company in Ben Cat town, said that during the recent epidemic, the company was severely affected by having to suspend production, delay or cancel purchase orders while still bearing the costs of operating the factory and paying wages to employees; at the same time, many costs arose due to disruptions in the supply chain of raw materials and COVID-19 testing costs. However, the company still tried its best to take care of workers' lives and encouraged them not to return to their hometown to avoid spreading the disease and maintain production.
The good news was that after the epidemic, the company had enough employees to start production immediately to pay the previously delayed purchase orders. "The company determined that, despite difficulties, it always had to ensure the task of epidemic prevention and control associated with production and enough goods for export. In order to recover business operations, the company must first work to win back large orders and resume orders that have been delayed. The good thing was that up to now, orders are very abundant as workers work overtime regularly," said Mr. Luong Ngoc Van joyfully.
Abundant purchase orders combined with advantages in the export market have helped the furniture industry to gradually recover and grow month by month. In particular, small and medium enterprises have also adapted well to the new situation. Since the social distancing was eased, Duc Thanh Woodworking Company in Tan Uyen town has immediately implemented a recovery plan for both domestic and export markets. The company approached customers to develop offer templates, and combine domestic and foreign suppliers to source materials to meet requirements. Company leaders said that at the present time, as the company has invested in raw materials, machinery and technology, it could meet the delivery time in the context of the epidemic.
Machines instead of workers
Participating in trade agreements, the competitive factor becomes even more vital as the challenge is on small and medium enterprises. Therefore, businesses must reduce costs and improve operational efficiency. According to Ms. Trinh Thi Hong Chau, Deputy Chairman of the provincial Association of Electro-Mechanics, many factors have affected the process of increasing productivity and quality including the decisive role of technological innovation and application of innovation in product design, production process, process management. Especially in digital technology, enterprises must quickly apply and turn difficulties into challenges to overcome difficulties and challenges and transform the work and administration.
As an enterprise producing traditional industries, Mr. Le Ba Linh, Director of Tu Bon Lacquer Company, said: "Due to the common difficulty of labor shortage, it is very difficult to recruit. Currently, the company still maintains production in accordance with actual labor and sales ability. Enterprises must review the entire process as now is an opportunity for businesses to improve and have initiatives to operate more efficiently and more economically to increase labor productivity and cut unnecessary costs. necessary to promote the application of technology." In the field of agricultural production in the area, many units have actively applied technical advances to production and many models have been deployed and replicated to bring about practical effects. Mr. Nguyen Van Tieng, Director of Dan Tieng Cooperative in Bac Tan Uyen district, said that the cooperative has promoted the application of economical irrigation technology, intensive farming technology, biotechnology and microbiology. Applying mechanized and automated machines and equipment in production are to reduce labor shortage and ensure product quality in response to strict market demands.
Reported by Tieu My – Translated by Vi Bao