Provincial People's Committee Chairman has just issued a document directing departments, sectors and local authorities to synchronously implement solutions to stabilize production, find jobs for workers and take good care of their lives in the coming time.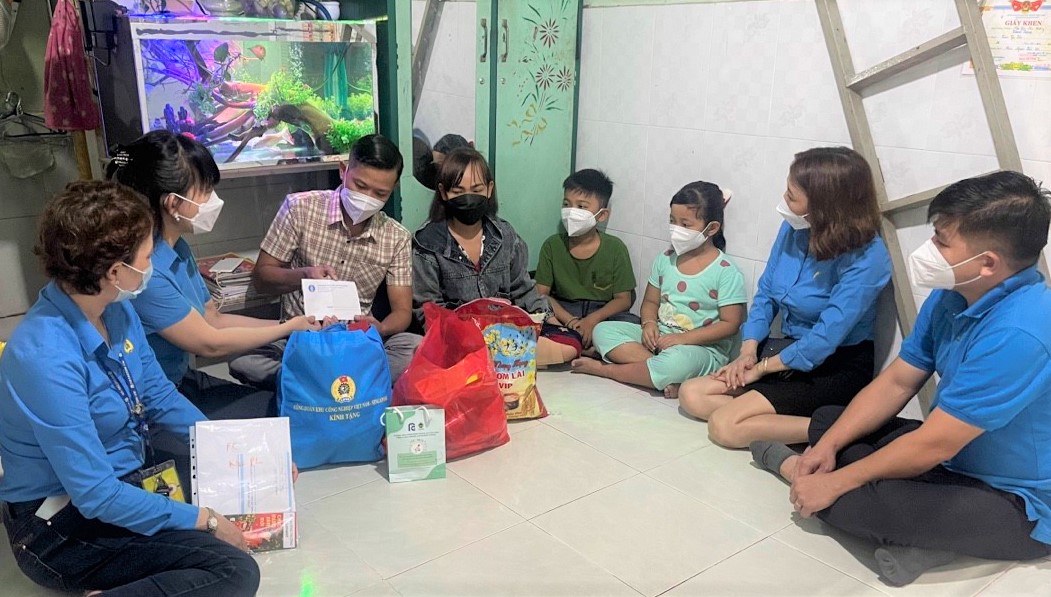 Binh Duong always takes good care of employees'material and spiritual lives
Specifically, provincial Department of Labor, War Invalids and Social Affairs, in coordination with sectors, localities and provincial Labor Union has instructed businesses to ensure compliance with regulations on salary payment during the work stoppage period as prescribed in the Article 99 of the Labor Code; strengthen the connection between labor supply and demand through the settlement of unemployment allowance policies for employees; consult and introduce new jobs for employees under the recruitment needs of the local enterprises. Provincial Department of Industry and Trade and Management Board of Industrial Parks should strengthen trade promotion activities, seek new markets to create conditions for enterprises to have more production orders, creating jobs for employees; review the labor situation in enterprises in industrial parks and clusters for timely regulation…
Provincial Department of Planning and Investment will coordinate with other departments and sectors to advise provincial People's Committee on measures to remove difficulties and support enterprises so that they can maintain their best performance in order to create more new jobs for workers. Provincial Labor Union will direct the Executive Boards of Trade Union locals to promptly grasp the thoughts and aspirations of employees in order to take measures to support and take care of their lives, especially during the upcoming Tet (Lunar New Year) holiday...
Reported by Quang Tam-Translated by Kim Tin