These days, folks of Tan Uyen count down the time to welcome the official announcement of the town becoming a provincial city. From urban to countryside, roads and streets put on colorful flowers, the young city Tan Uyen promises to continue making breakthroughs, affirming its position of a smart and modern city.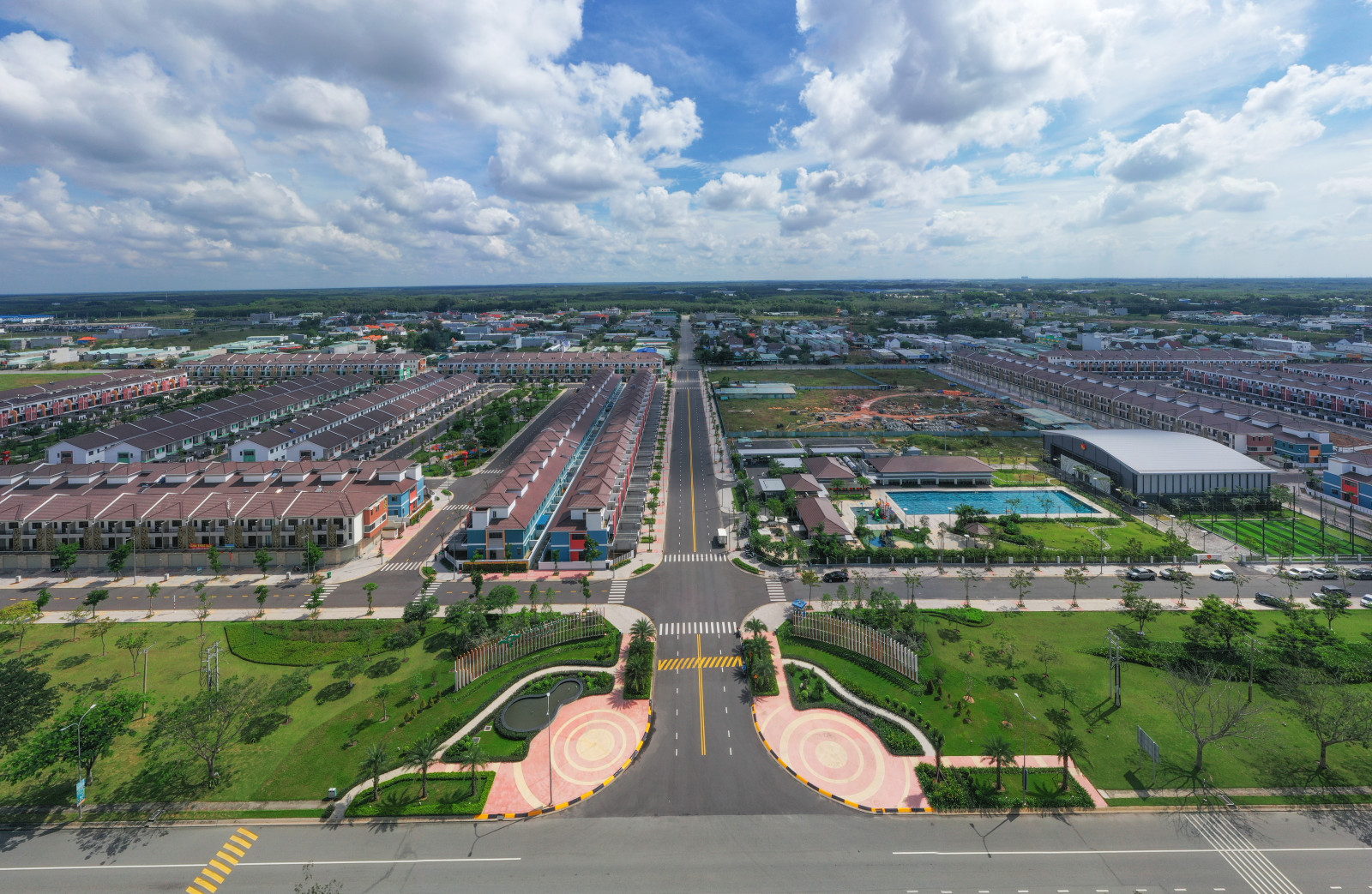 Tan Uyen Town continues to expand urban space as a foundation for investment and development.
A new step
Doan Hong Tuoi, Chairman of People's Committee of Tan Uyen Town, asserted that the establishment of the city is a political event, an important turning point, demonstrating the efforts of both political system, classes of people, business community in the area. The establishment of Tan Uyen City is in line with the province's urban development orientation and properly assesses its position and development practice, creates opportunities for the town to utilize its potential and develop socio-economically. Establishing the city is also the basis for completing the general construction planning of Tan Uyen urban area until 2030, with orientation to 2050, as well as attracting investment projects to expand the scale and improve the quality and effectiveness of urban management, develop Tan Uyen city and reach class-two standards by 2025. According to Doan Hong Tuoi, Tan Uyen Town is applying to the Ministry of Construction for a project to upgrade the town to class-two city. It is expected that in the third quarter of 2023, the project will be completed.
In terms of traffic, Tan Uyen Town currently has two important routes, which are 8.5km of Ring Road 4 and 18.5km of Ho Chi Minh City - Chon Thanh Expressway. "These two routes will create a driving force for development and breakthrough in the town. We wish to open the Suoi Cai drainage axis, this is an unprecedented drainage system, the cost is quite large. Tan Uyen Town is building Bach Dang 2 bridge connecting banks of Dong Nai river this year," said Doan Hong Tuoi. Tan Uyen Town is also calling for socialization to upgrade alleys and lighting systems. The completion of Tan Uyen City project is a bright spot resulting from the open policy, paving the way for industrialization and modernization.
Nguyen Tan Thy, People's Committee Chairman of Phu Chanh ward, said that there were many individuals who donated land and labor to the implementation of road projects. Site clearance in the ward also has advantages because most people want the city to develop quickly. In recent years, Phu Chanh ward has invested in many projects and built residential areas to attract people. Phu Chanh ward has three schools meeting the learning needs of children in the area.
Le Duy Hau, Head of Urban Office of Tan Uyen Town, said that the urban appearance of Tan Uyen is getting more and more spacious, the traffic connection is more convenient. Many big investors in the world built their factories in Tan Uyen, and more workers come to Tan Uyen. The establishment of Tan Uyen City is the driving force for Tan Uyen to move to a class-two city by 2025, become an industrial and service center, plays a role of promoting socio-economic development and urbanization in the southeastern province.
People expect
Do Thi Thanh Quyen in Uyen Hung ward said that from an agriculture-based locality, now Tan Uyen has been different as industry, services, and especially urban areas grow rapidly. Over the years, the town's transport infrastructure has been upgraded, roads and alleys have also been expanded, spacious and clean. Tan Uyen becomes a city, surely the urban face will be more innovated, so the people are very happy. Le Thai Duong in Hoi Nghia ward, said: "Currently, in Hoi Nghia, roads and schools have been strongly invested. We expect new strides in the coming years with the establishment of factories investing in local green industrial parks."
In 2023, it is forecast that Tan Uyen Town would continue to face many difficulties and challenges due to the global complicated political and economic situation. However, the town will continue to persist in the dual goal, i.e., stabilizing and developing production, while ensuring safe and flexible adaptation. According to Bui Minh Tri, Secretary of Tan Uyen Town Party Committee, in the next step, Tan Uyen strives to ensure stable and sustainable growth, and continues to invest in socio-economic infrastructure. Formulate plans and projects on upgrading class-two urban centers, while ensuring social security and improving the people's material, cultural and mental lives. The town will implement the motto "Taking information and communication technology as the spearhead, urban services and urban infrastructure as the key, and expanding urban space as a foundation for investment and development of Tan Uyen".
Tan Uyen Town strives for the rate of daily-life solid waste to be collected and treated to reach 98.8%; agricultural solid waste collected and treated to reach 98%; urban green tree density to reach 8.2m2/person; the rate of information publicly provided to the people with information feedback mechanism to reach 80%. 70% of medical facilities at town level allow registration of medical examination and treatment through ICT applications, 100% of junior high schools and high schools to use online school report books.
Reported by T.My, V.Dung - Translated by Ngoc Huynh