In order to give relief and share difficulties with disadvantaged people and lodging workers in the province to stabilize their lives in the new normal state, on October 14, the Provincial Red Cross Society organized the 51st humanitarian market day "0VND" to provide free food and necessities to 300 people.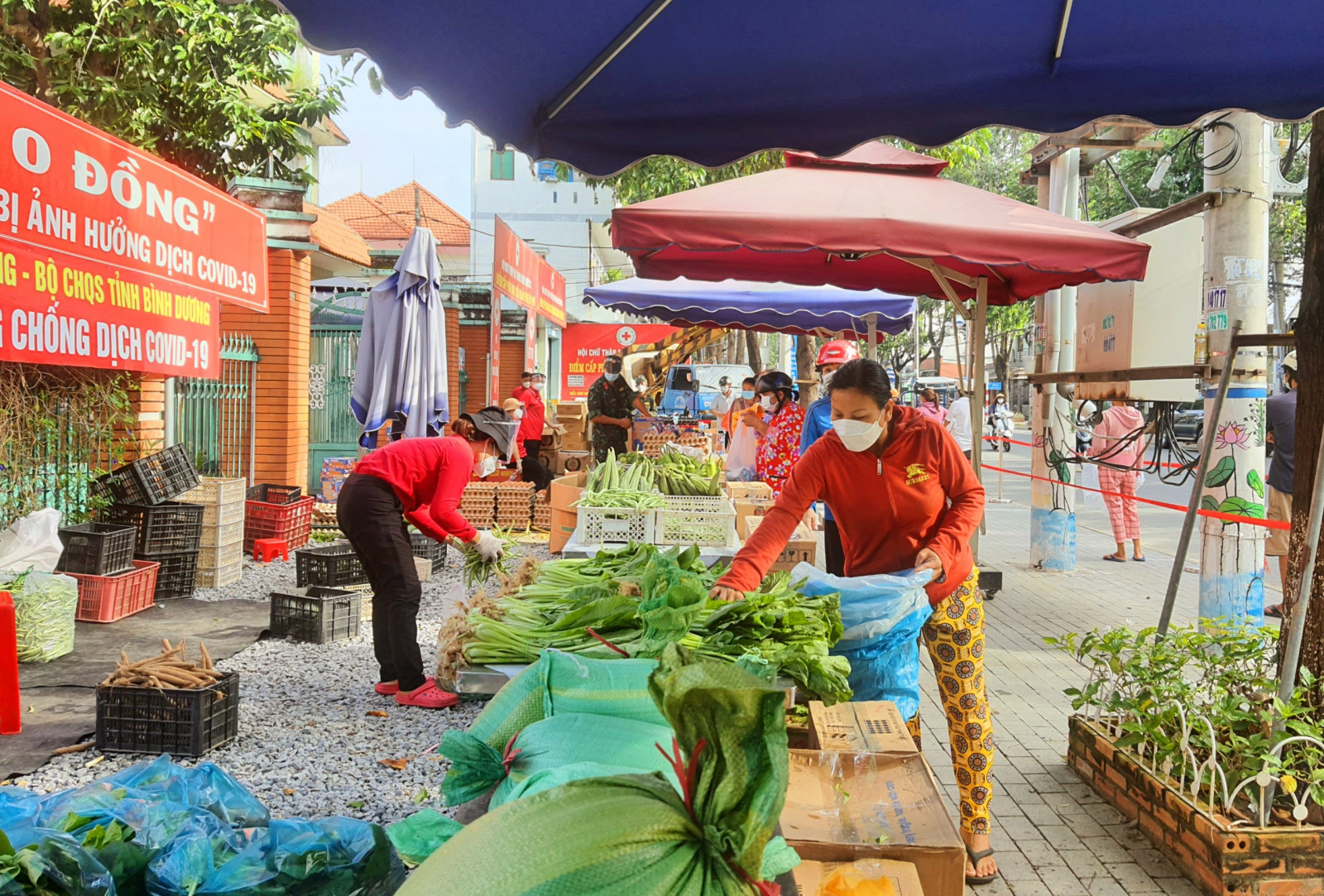 Needy people go to the "0VND" market days to soon stabilize their lives.
The market also ensured safety regulations on Covid-19 prevention and control. Most people have been familiar with these market days, hence they orderly lined up to wait for their turn and kept a fixed distance between each other during the market. Although life has returned to new normalcy, Provincial Red Cross informed that many people still have not got their job back, thus their lives are still difficult. Therefore, the Provincial Red Cross will continue to call for and mobilize support from businesses and benefactors to have more goods and food to share with needy people at "0VND" markets.
* Women's Union of Tan Vinh Hiep Ward (Tan Uyen Town) has visited and provided an unscheduled support to Nguyen Thi Truc Linh, born in 2021. The support was worth 8.6 million VND, including 6.5 million VND in cash, milk, and necessities. Linh has underwent a surgery of intestinal tumor and this was the second surgery.
Linh's family is temporarily staying at Lam Thi Tim's lodging house in Vinh An neighborhood, Tan Vinh Hiep ward, Tan Uyen Town. The Covid-19 caused the child's parents to lose their jobs, thus it was very difficult to cover living expenses of the family and pay for hospital fees. An official of Women's Union of Tan Vinh Hiep ward said that they would continue to call on benefactors to help Linh's family overcome this difficult period.
Reported by H.Thuan, Q.Nhu - Translated by Ngoc Huynh