Early June 17, the central survey team of the Steering Committee of Project 134 on the implementation of a pilot model of the provincial Elderly Association had a working session in Binh Duong. Mr. Nguyen Van Loc, Standing Member of the provincial Party Committee, Head of the provincial Party Committee's Mass Mobilization Committee, Chairman of the provincial Vietnamese Fatherland Front Committee chaired and worked with the delegation (in photo).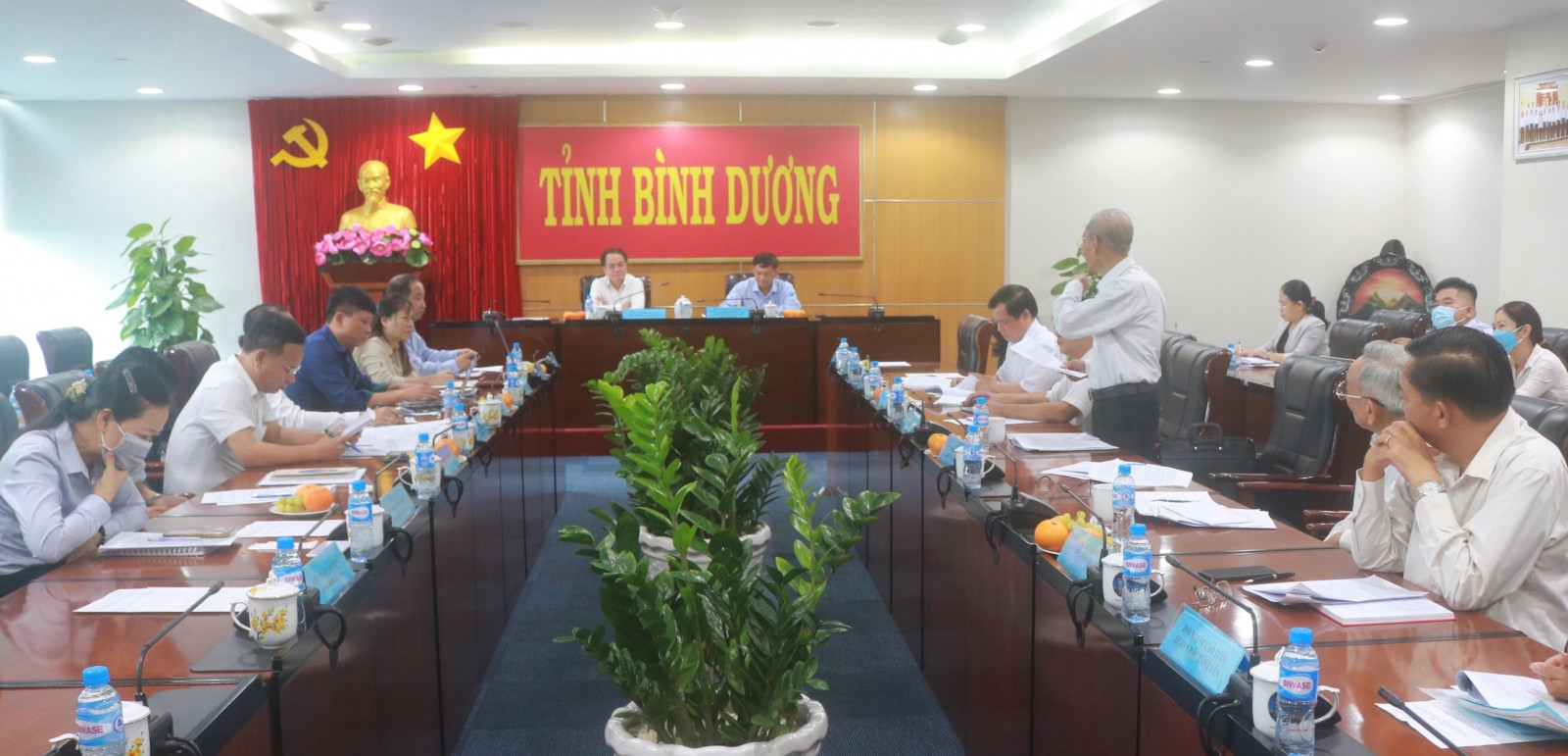 At the meeting, the provincial Party Committee for Mass Mobilization reported on the summary of the pilot model of the provincial and district Elderly Associations in Binh Duong. After transforming the model of association organization in the whole province, the organizational structure and staff of the association were quickly consolidated. The executive committees of associations at all levels develop working regulations of the executive committee and standing committee of the association. Currently, the province has 9 district associations, 91 grassroots associations, 590 regional and hamlet associations and 2,618 associations with the emulation movements of "A shining example of old age", activities to protect the elderly, household economic development, and respond to the tree planting movement of "eternal gratitude to President Ho Chi Minh".
Over the years, the activities of the Elderly Association have always been facilitated by the authorities at all levels. The provincial People's Committee has issued many policies and regimes beneficial to the elderly; at the same time, it directs the functional branches to regularly pay attention to and create conditions for the Elderly Association to enjoy the conditions, regimes and policies for members and the elderly for associations at all levels to build and develop different types in communes, wards, townships, zones and hamlets.
At the meeting, the delegates exchanged a number of contents about the advantages and limitations between the representative board and the Executive Board of the Elderly Association, structure of elderly people at all levels, the leadership, direction and attention of the Party Committee to the associations, and staff in charge of association work. At the end of the meeting, the provincial leaders received the opinions of the central survey team to have a direction to direct the development of the model in the province.
Reported by Nhu Y – Translated by Vi Bao