In the new stage, Binh Duong determines that the sustainable development of the logistics system is the foundation for attracting foreign investment to promote regional linkages and international economic integration.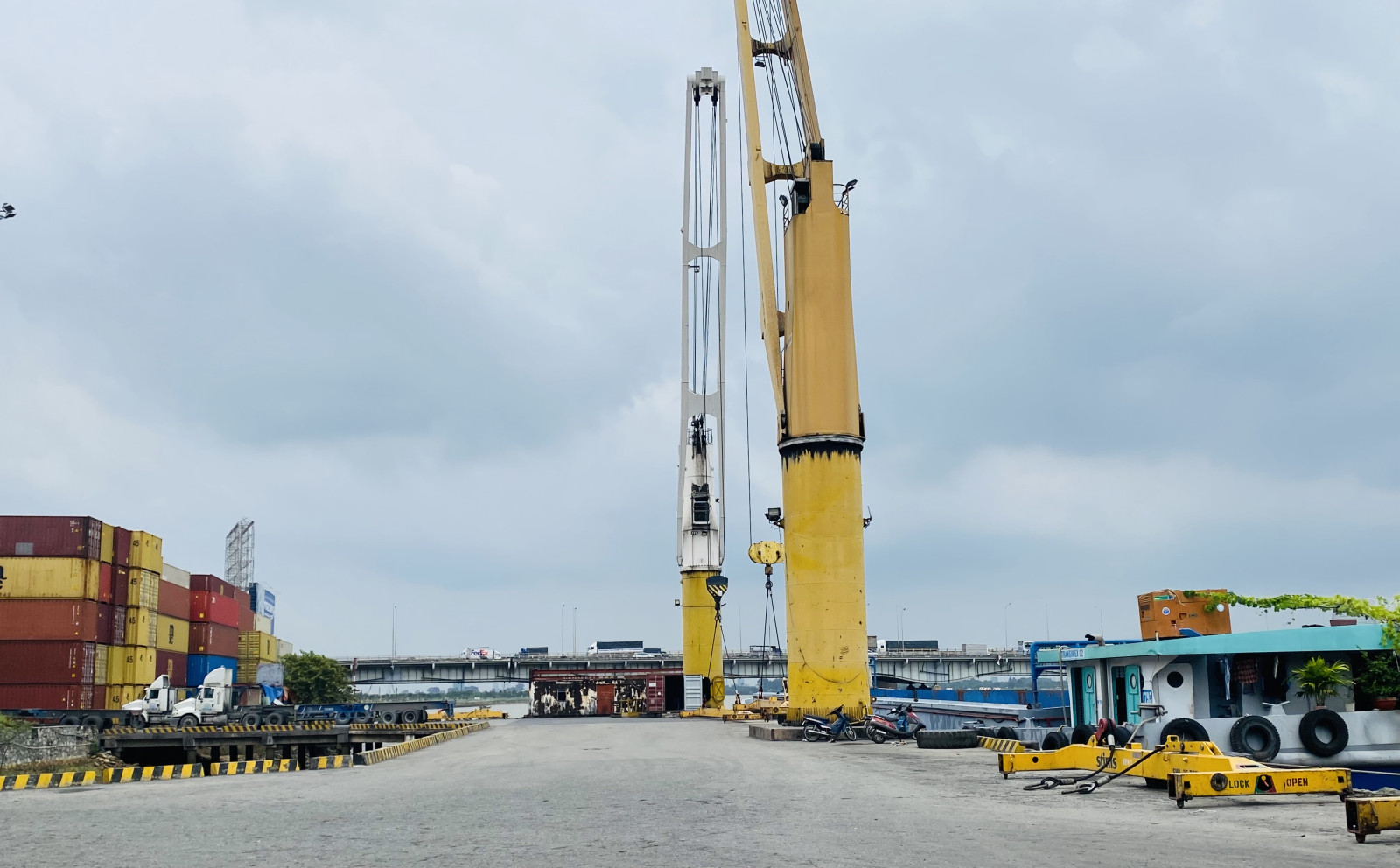 Binh Duong Port with full functions is a professional container port
Inter-regional connection
Binh Duong logistics is currently ranked 4th in the country in terms of service development index, making Binh Duong step by step become a satellite center and a place to gather goods with focus on logistics services for goods production activities in industrial parks and clusters of the province and the Southeast region.
In 2022, import and export are maintained a bright spot in Binh Duong's economic picture. Total import and export turnover reached nearly USD 61.5 billion and trade surplus USD 10 billion. Along with that is the growing speed of the trade and service industries, creating conditions for logistics service businesses in the province to develop quite quickly in quantity and quality. In Binh Duong, package logistics services such as distribution of goods, transshipment of containers, customs clearance of domestic goods, loading and unloading, transportation of goods, bonded warehouses among others are available
Assoc. Prof. Dr. Ho Thi Thu Hoa - Director of the Vietnam Logistics Research and Development Institute, affirmed that sustainable logistics development is the foundation for Binh Duong to become an industrial center and a smart city. "Over the years, Binh Duong has made good use of its geographical location to have invested in building a synchronous and modern transport infrastructure plus the rapid development of industry, commerce, and services, creating a strong driving force for Binh Duong to rise to become one of the leading provinces in the country in terms of logistics service development.
According to the Department of Industry and Trade, up to now, the province has formed 15 Logistics Centers including 2 operating inland ports of TBS-Tan Van and Tan Cang - Song Than ICDs. In the province, over 5,800 residential enterprises registered to provide logistics services, in which, more than 52 enterprises are providing logistics services in industrial parks and clusters covering the fields of transport and container leasing, construction and leasing of factories and warehouses; packing, labeling, collection and distribution services; consulting services to support import and export; forwarding services and customs declaration; shipping freight services etc. Many businesses have started to research and apply new technologies of blockchain, cloud computing, and artificial intelligence in business operations management.
Road freight transport plays an important role in socio-economic development, accounting for over 95% of the total volume of freight transport in the province; the number of active freight transport enterprises in Binh Duong is 1,127 with 36,065 vehicles; container freight is 386 enterprises with 4,377 vehicles. Binh Duong has formed and put into use many arterial traffic routes connecting with neighboring provinces and cities, seaports and international airports. These works ensure the continuity and continuity of goods in and out of the province.
Leading technology
"Sustainable logistics development will determine the success of Binh Duong with the wish to become a modern industrial center by 2030 and a smart city by 2045, creating huge investment attraction opportunities. Investors will prioritize countries and localities that have good development conditions not only in terms of infrastructure but also the level of development of logistics activities," said Assoc. Pro. Dr. Ho Thi Thu Hoa. In the future, Assoc. Prof. Dr. Ho Thi Thu Hoa said that Binh Duong needs to apply information technology and e-commerce to the global supplying chain management information system and radio frequency identification technology. Binh Duong's logistics development strategy must be associated with the development plan to link the economic regions and the country.
Tran Son Hai - Deputy Director in charge of Binh Duong Port, said that grasping the trend of logistics development, Binh Duong port has developed into an international customs clearance port with full functions as a professional container port to own a system of 4 shore cranes with 125m berth length and 6-m draft, which can receive and exploit a variety of cargoes ranging from bulk cargo, container cargo and even OOG to container ships with payloads up to 5,000 DWT. With the goal of digital transformation to promote operational efficiency and provide maximum convenience to customers, the port has applied the "Smartport" technology.
Reported by Tieu My – Translated by Vi Bao