Binh Duong is considered as an increasingly attractive destination for international partners thanks to the province's strong commitment to sustainable development.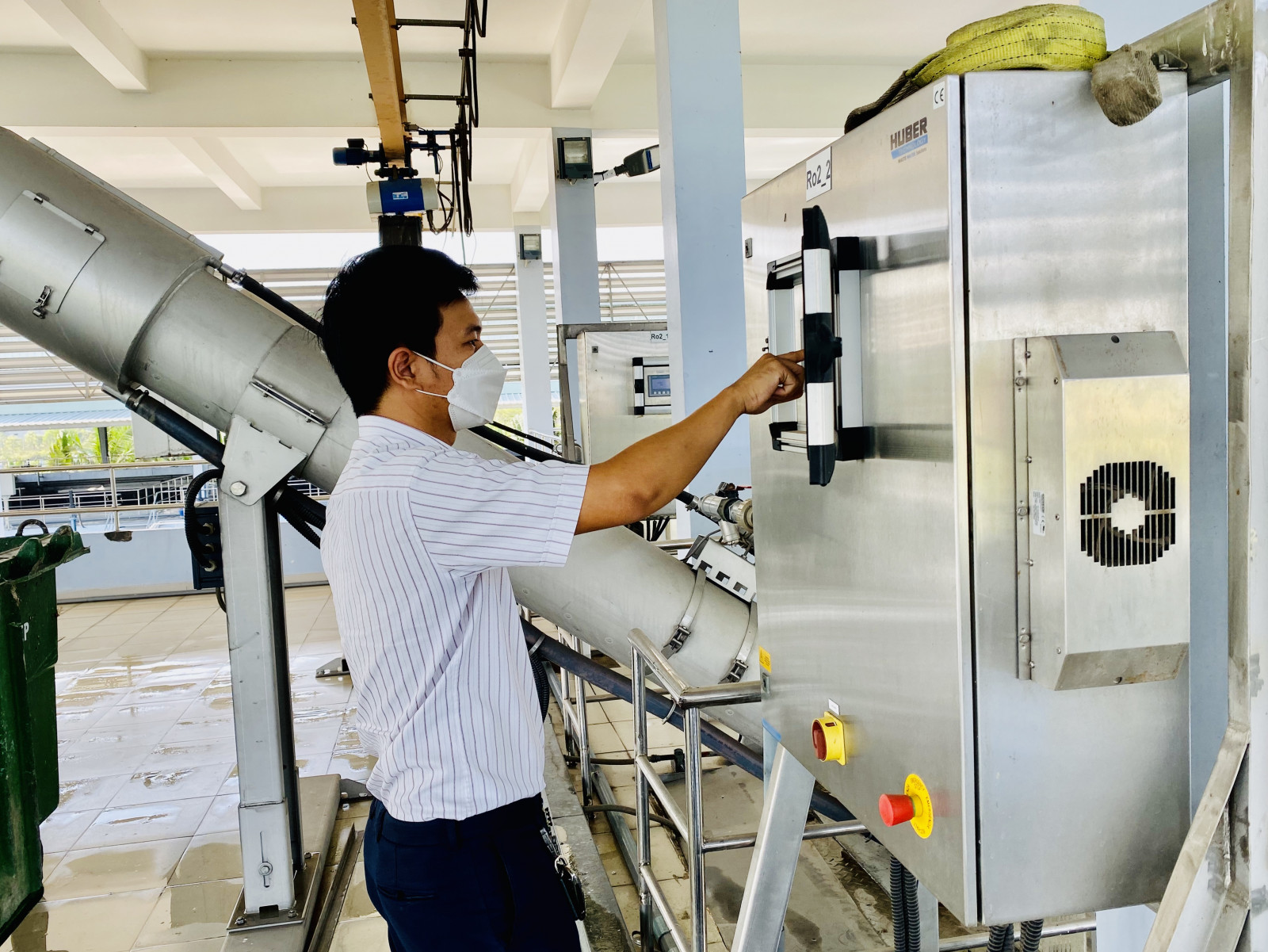 U.S.-certified wastewater treatment plant at Thuan An Water Supply Plant.
Favorable environment
In its development strategy, Binh Duong will continue to implement the project "Smart City 2022-2026" with integrated planning orientations throughout the province, focuses on training and attracting high-quality human resources, developing science and technology, researching and developing innovative startup ecosystems, boosting the proportion of services, especially e-commerce. International trade, especially the project of Binh Duong New City World Trade Center, creates breakthrough steps in the process of deepening international integration and creating new development momentum. In particular, Binh Duong strives for the goal of green and sustainable development. This is also an advantage to attract investment capital inflows after the Covid-19 pandemic.
Jeerasage Puranasamriddhi, Director of Supply Chain and CEO of Pandora Group, said that after a general assessment of well-known countries in jewelry production, Pandora choose to set up a new facility right in Binh Duong. "We conducted an assessment and surveys across all provinces and cities of Vietnam, and choose Binh Duong for three reasons: The available source of skilled labor, good infrastructure and proximity to the international airport - this is important for the export of jewelry, especially the strong support and commitment from local authorities. We invested in Binh Duong. This is the right decision," said Jeerasage Puranasamriddhi.
Professional, methodically
It is known that the decision to invest in a factory in Binh Duong was formed by LEGO in a short time of 3 months, while the pandemic was disrupting the flow of investment capital and international trade. Carsten Rasmussen, Lego Group's chief operating officer, said: "To meet our desires to build a carbon neutral plant, Binh Duong is a suitable location. Partnering with Binh Duong, with VSIP, is one of the great experiences. It's all done very professionally and we've had a lot of support from the authorities. Since September 2021, the two sides actively discussed our wishes and commitments. Then we reached agreement and are preparing to start the construction of the plant in November 2022, I believe that everything could happen quickly and smoothly thanks to the close cooperation of the two sides," Rasmussen said.
Carsten Rasmussen said that in terms of the outlook for the coming years, LEGO found that Southeast Asia in general, Vietnam in particular, would be a region with large potential. That's why after researching multiple locations in potential countries, this group quickly came to the conclusion that Binh Duong is the right choice. "We have also received great support from the Central Government and the provincial authorities. Moreover, the great aspiration for sustainable development and the construction of carbon neutral plants received a good response from local authorities. It can be said that we made this decision quite quickly and easily."
As an investor of Binh Duong for a long time, Do Thai Phuong, Vice President of Sustainable Development and Communications Department of Unilever Group, said that besides production and business activities, the company's goal is sustainable development, environmental protection. He hopes to have many opportunities to join hands with the province in plastic waste management, recycling, wastewater treatment, emissions in the direction of green, smart, environmental protection for sustainable development.
Reported by T.My, C.Tu – Translated by Ngoc Huynh