On April 25, Binh Duong Provincial Youth Union, Provincial HYPO Council, Young Workers Support Center held the 32nd Young Workers' Connecting Journey in Khanh Binh ward, Tan Uyen Town.
At this program, Provincial Young Workers Support Center announced the establishment of the 28th Young Workers' Connection Club at Tien Thanh Cong Education Joint Stock Company (South Tan Uyen Industrial Park). Besides, the organizers gave 30 gifts to young workers having difficult circumstances (each worth 300,000 VND); awarded 5 scholarships (each worth 10 million VND) to poor students. In addition, the organizers presented 15 bicycles and 30 gifts to disadvantaged students in Khanh Binh ward.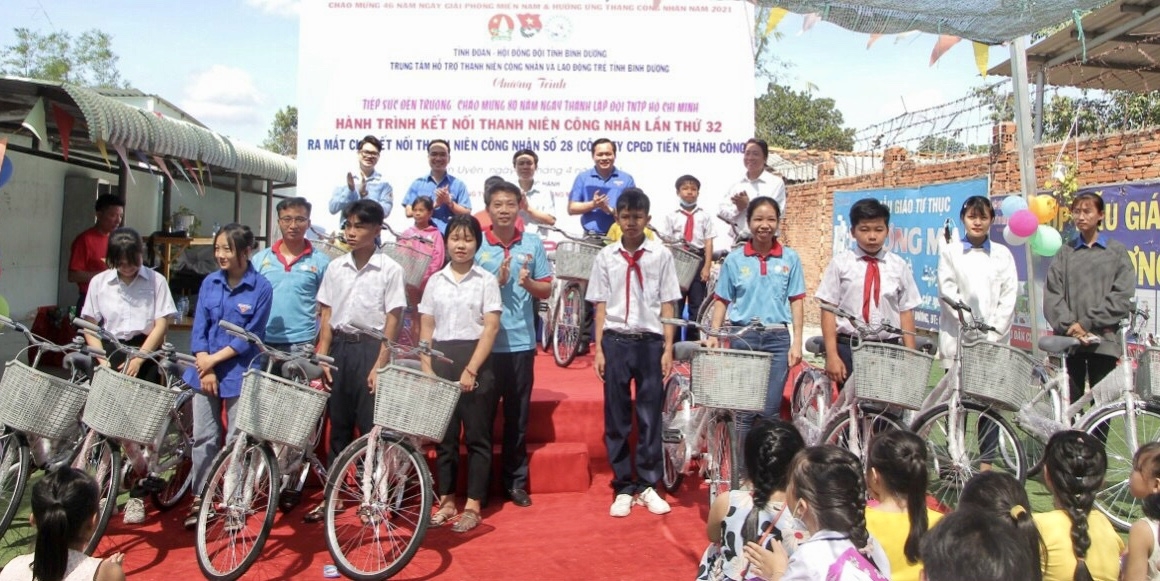 To present bicycles to poor students.
This was an activity in response to Workers' Month 2021, to celebrate the 80th anniversary of HYPO; at the same time to take care of cultural and spiritual life of young workers and workers' children having difficult circumstances.
Reported by Nhu Y - Translated by Ngoc Huynh