In Binh Duong, a type of public transport has become familiar many guests, especially delegates from the Central Committee, provinces and cities throughout the country to foreign delegates attending local international events. The means of transport we would like to mention is the Becamex Tokyu bus, which has appeared in Binh Duong for about 10 years and always left great impressions on attending passengers.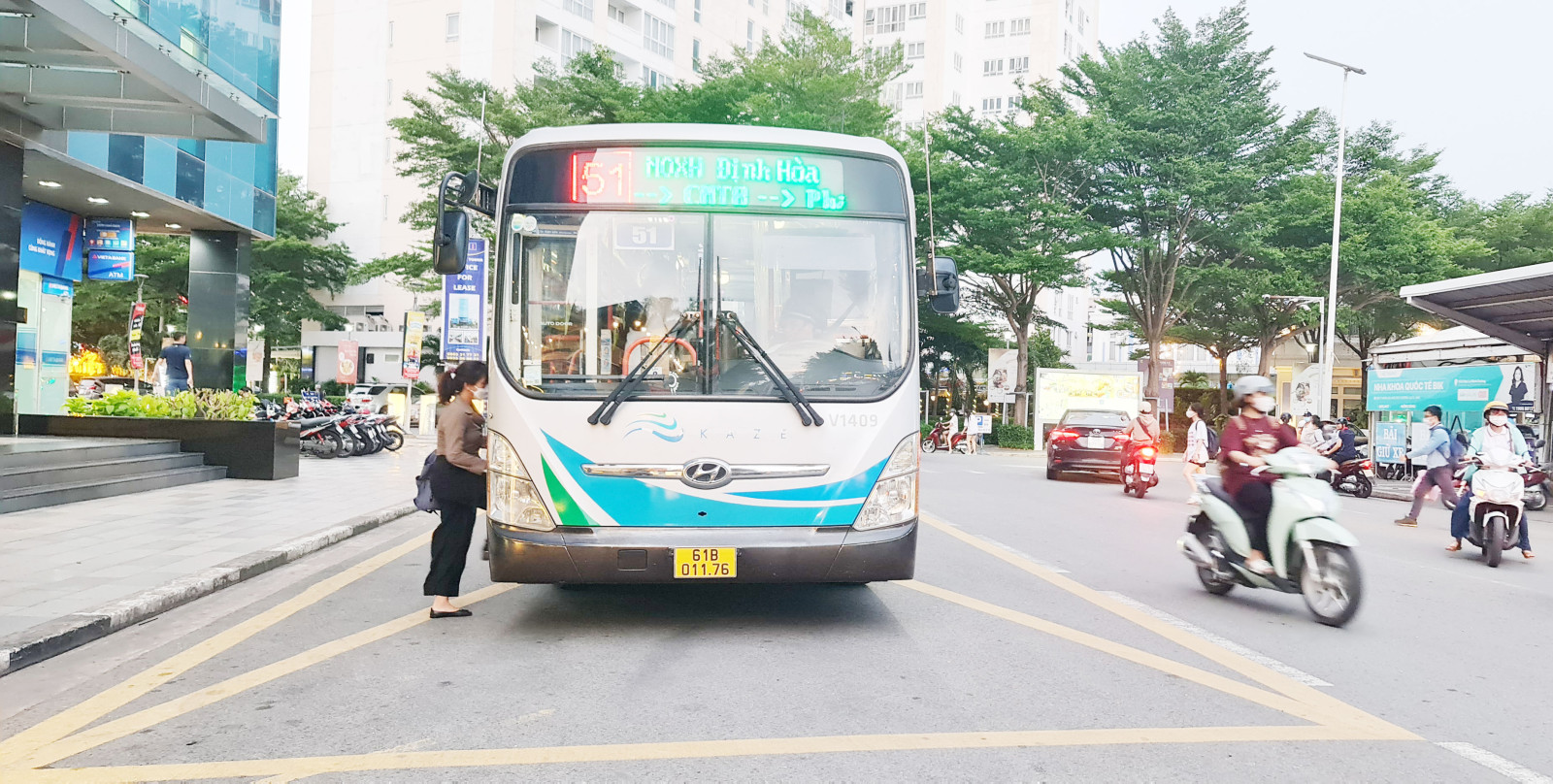 Becamex Tokyu bus moves friendly on the streets of Binh Duong
On hot sunny or soaking rainy days, the bus is the first choice to move people in Binh Duong. Not only do they use bus to work, many people also take advantage of the free offer with a shopping route to Aeon Mall Binh Duong – all offered by Becamex Tokyu bus.
When traveling on the bus, people can enjoy high-quality services such as cool air brought by the air conditioning system on the bus; and the driver's service attitude is very friendly and professional. In addition, passengers can also use free wifi in the bus, which also provides information for edpassengers to access the correct destinations.
On the days of festivals or important events of the province, passengers can also use free Becamex Tokyu bus routes that pass through the event site. Therefore, Becamex Tokyu bus was honored to serve many special passengers like delegates attending the Vietnam Family Day in Binh Duong, delegates to the conference to implement new regulations of the press and publishing agent of Southern region, delegates of the International Community Forum.
Serving in Japanese style to provide residents and visitors with many high-quality services. Becamex Tokyu buses have contributed to changing people's perception of the bus image, gradually limiting personal means of transportation. Thereon, the activity creates a new image of a modern and civilized Binh Duong new city for Binh Duong people enjoy more utilities and better services when participating in traffic.
With the support of the provincial authority, Becamex Tokyu Bus Co. Ltd. is implementing a pioneering model in Vietnam called modern transformation with the desire to become the transport of people living in Binh Duong New city. Helping to transition from the current society that focuses on personal transport such as motorbikes and personal cars to using public transport. Recently, Becamex Tokyu Bus Co. Ltd. has deployed many new bus routes to many localities in the province. Recently, there are 2 routes going from Binh Duong new city to Tan Uyen city and Di An city.
To experience high-quality services when traveling by Becamex Tokyu bus, explore the beauty from Binh Duong new city to other localities as well as listen to what passengers have to say about this friendly vehicle. You are welcomed to watch the next episode of the program "I love Binh Duong" conducted by Binh Duong Newspaper to be broadcast at 6 am on Sunday June 4 at address: baobinhduong.vn.
Reported by Thuc Van – Translated by Vi Bao