In the morning of May 6, at the provincial Labor and Culture Center, the Vietnam-Singapore Industrial Park Trade Union (VSIP Trade Union) held a ceremony to launch the Workers' Month and the Action Month on occupational safety and health in 2022 with the owner of the company. The theme is "Strengthening measures to reduce risks on occupational safety and health, to improve working conditions at the workplace, to adapt safely, and to flexibly and effectively control the COVID-19 epidemic".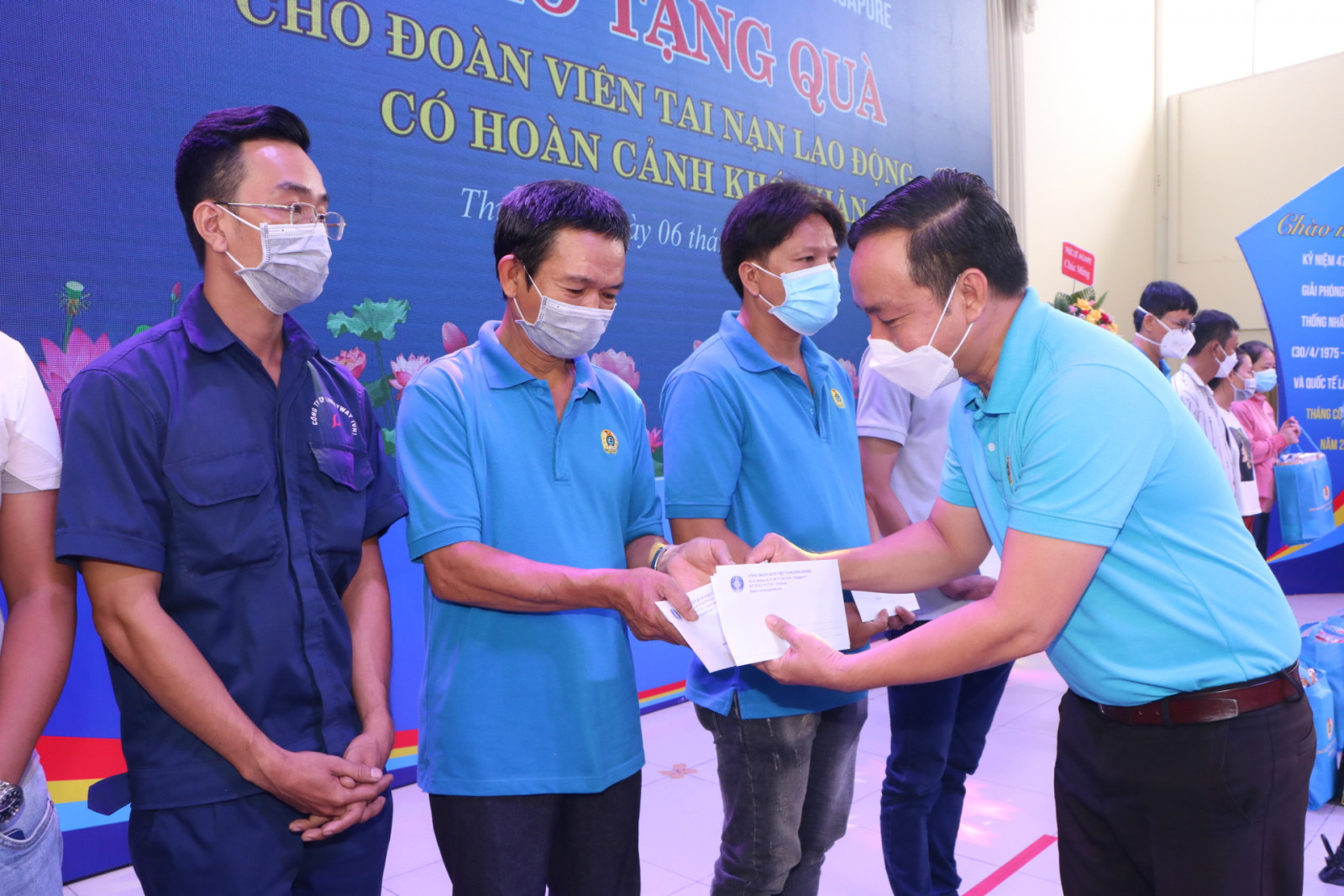 Mr. Nguyen Dinh Khanh, Standing Deputy Chairman of the provincial Trade Union gave gifts to workers suffering from occupational accidents
Accordingly, in this year's Workers' Month, VSIP's Trade Union focused on implementing key tasks of strengthening propaganda and disseminating state policies and laws, especially the directly related policies to the rights of workers. Communication activities are promoted on occupational safety and health in order to spread the movement throughout the industrial park.
At the ceremony, VSIP Trade Union presented 60 gifts of VND 500,000 in cash and essential necessities donated by welfare units in each package. Businesses that have performed well and signed a memorandum of understanding on good health and safety performance in 2022 have been awarded including 6 enterprises representing more than 300 enterprises with grassroots Trade Unions in VSIP. Signing a memorandum of understanding with enterprises implementing the program of "1 million initiatives - efforts to overcome difficulties, creativity, determination to overcome the COVID-19 pandemic". They have signed with 9 units and welfare businesses to offer discounts for union members and employees.
Reported by Do Trong – Translated by Vi Bao