The application of lean production is the best way of using materials and energy. Lean production also reduces and helps avoid emission, protect human health and promote sustainable development.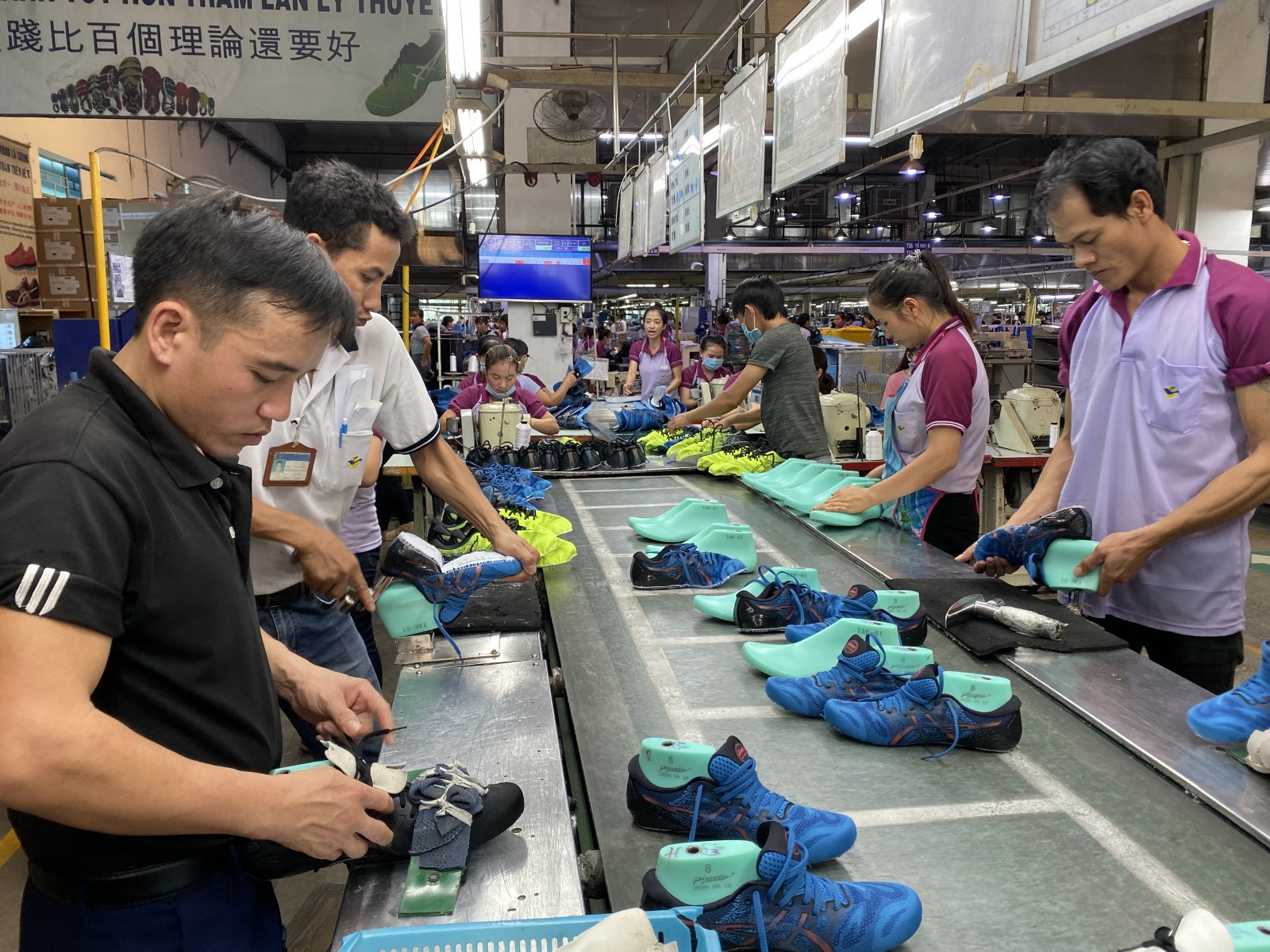 Production is on-going at a branch of Dong Hung Industrial JSC at Song Than Industrial Park I of Di An city
Towards lean production
In responding to the decisions for sustainable production, input and production cost reduction for effective business operations, businesses in the province have proactively improved equipment and made use of materials and human resources in saving and sustainable manner. Heading to lean production targets, Binh Duong provincial People's Committee assigned local Department of Industry and Trade to implement industrial lean production through the activities of information dissemination, training, assistance for enterprises to reform and apply infrastructure engineering and construction to service lean production as well as efficient energy use.
According to Binh Duong provincial Department of Industry and Trade, the assistance for enterprises to apply lean production and energy saving has been implemented for years to gain effective results. The department has also helped enterprises to apply lean and environment-friendly technologies into production lines with upgraded water treatment system and production line evaluation for production condition improvement and environment protection. Aside from the call for efficient energy use, the department has also encouraged enterprises to make use of renewable energies like solar energy that could be carried out by rooftop solar panels servicing industrial production and energy supply.
Do Tan Tai, Deputy Director of a branch of Dong Hung Industrial JSC in Song Than Industrial Park I of Di An city, informed that the company is capable of producing 5 million pairs a year with employment of 3,500 workers working mainly for trainers for exportation. Implementing long-term development strategies to meet strict demands of customers from demanding markets of Japan and Europe, the company has been highly aware of technical improvements and environment protection along with participation into global connected value chains to reduce cost and improve competitiveness for higher profits. The company has also been aware of new technology application to improve production quality and reduce labor consumption as well as expenditures on sites and factories. The environment impacts of footwear production like waste water and emission have been well managed by the company. Besides, new technologies have been helpful for the company to shorten production time and catch up with market trends and improve competitiveness of its products. Therefore, the company has been promoting application of technologies into its production.
The changes of machines and equipment for energy saving and use of on-site materials are to reduce costs, which all enterprises would prefer. However, the actual situation is dependent on various factors of time, financial resources, human resources and infrastructure for lean production. Tai wished that the assistance programs of Binh Duong provincial Department of Industry and Trade would bring about practical results as the basis for enterprises to improve production so that enterprises in th province would continue to see the effectiveness.
Coordination needed
Ph.D. Nguyen Van Thanh, a specialist of lean production informed that lean production is understood as an approach of pollution reduction from production by making efficient use of materials and energy. Lean production administration is to implement systematically improved, comprehensive and continual measures to ensure that production procedures are optimized. The implementation of lean production is to systematize ISO, 5S etc. and general managerial and technological solutions so that materials for production are more efficient and economically feasible; thereby, wastes, emission and environmental damages are reduced.
Implementation of lean production does not actually require immediate changes of equipment and/or technology but it starts by improved production management and control by requirements of technologies and available materials and equipment. Besides, the measures related to circulation, efficient use, recyclable wastes, and/or improved products are also meant for lean production. As the matter of fact, not all lean production measures require financial resources.
Ph.D. Nguyen Van Thanh stressed on the coordination of the entire enterprises and lean production experts. Thus, the strong support of company leaders is vital for success. The group coordination is also recommended for lean production in starting steps, production analysis, solutions and choices to implement and maintain lean production measures.
Particularly at Dong Hung JSC, lean production team suggested that directors and managers should be included in the responsible team of periodical meetings in open and creative manners to give way to consideration and review of current technologies to be competent of implementing the feasible lean production measures. The lean production team shall start the evaluation by collecting basic information about production so that all members of the team would give opinions and feedbacks for choosing necessary information. The lean production evaluation needs information from currently available documents and reports.
According to leaders of Dong Hung JSC, the assistance of Department of Industry and Trade is expected to help the company have production steps forward. In the new stage of various demanding requirements of customers and consumers, it is expected that lean production at the company would be the advantageous start for the company to join the sustainable chains of production and consumption.
Reported by Tieu My - Translated by Vi Bao