U&I Agriculture Joint Stock Company has just signed a contract with Binh Duong Agricultural and Forestry Intermediate School on cooperation and use of human resources of the two units.
According to the signed content, the two units will cooperate to build a basic training program combining practice and modern vocational training to ensure the quality of teaching and training in agronomy in the direction of high-tech (in photo); thereby, coordinating to send students to practice, actual production.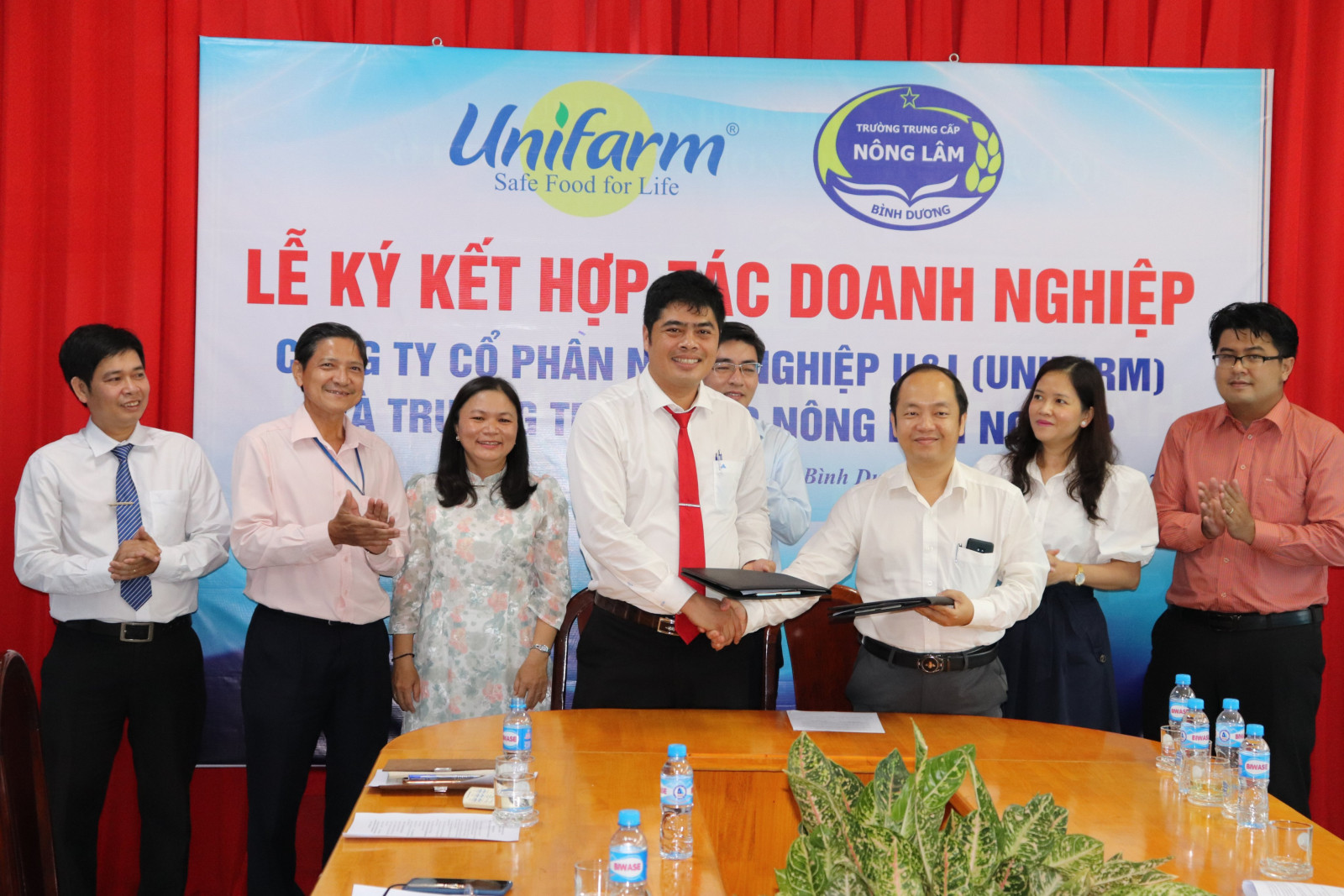 The program aims to contribute to the cause of training quality human resources in agriculture in the direction of high technology for Binh Duong province. After signing the agreement, the two units will practice in cooperation fields such as linking and ordering training in high-tech agriculture in accordance with the licensed training levels, joining the school board or board of trustees, participating in the development of training programs and curricula, organizing teaching, guiding practice, assessing learning results of learners at enterprises' establishments; and at the same time, supporting training and internship facilities for students.
Mr. Pham Quoc Liem, Chairman of the Board of Directors and General Director of U&I Agriculture Joint Stock Company, said that the cultivation models and pre- and post-harvest technology that Unifarm has developed in Vietnam are like melon growing models and bananas that Unifarm has built, which are all about transferring and cooperating with farmers so that they can do the same as Unifarm; at the same time, they can jointly and effectively exploit the aforementioned platforms of Unifarm, especially in terms of market and logistics. Up to now, many companies, farms and households have received the transfer from Unifarm and rose to become prestigious units in the sector.
Reported by Minh Duy – Translated by Vi Bao