Part 1: Traffic opens the way…
Binh Duong is a locality with fast growth, attracting a large number of domestic and foreign investment projects. The local indexes on socio-economic development are increasing every year. In order to mobilize all resources for investment and development, a series of projects on key traffic infrastructure, investment in new industrial parks…are being accelerated, creating an important premise for Binh Duong to develop more sustainably.
Gradually removing "blockades"
In late April, Binh Duong commenced construction of the project on upgrading and expanding National Highway 13, from the border with Ho Chi Minh city to Thu Dau Mot city (about 12.7km long, from 6 lanes to 8 lanes). This project will be implemented before the section from Tu Do Avenue intersection in Thuan An city-based VSIP 1 to Le Hong Phong intersection in Thu Dau Mot city. Prof. Dr. Nguyen Trong Hoai, from Ho Chi Minh city's University of Economics assessed that Binh Duong is always in the vanguard of local administration. Traffic infrastructure is always one step ahead to pave the way for economic development, which is attached special importance to by Binh Duong.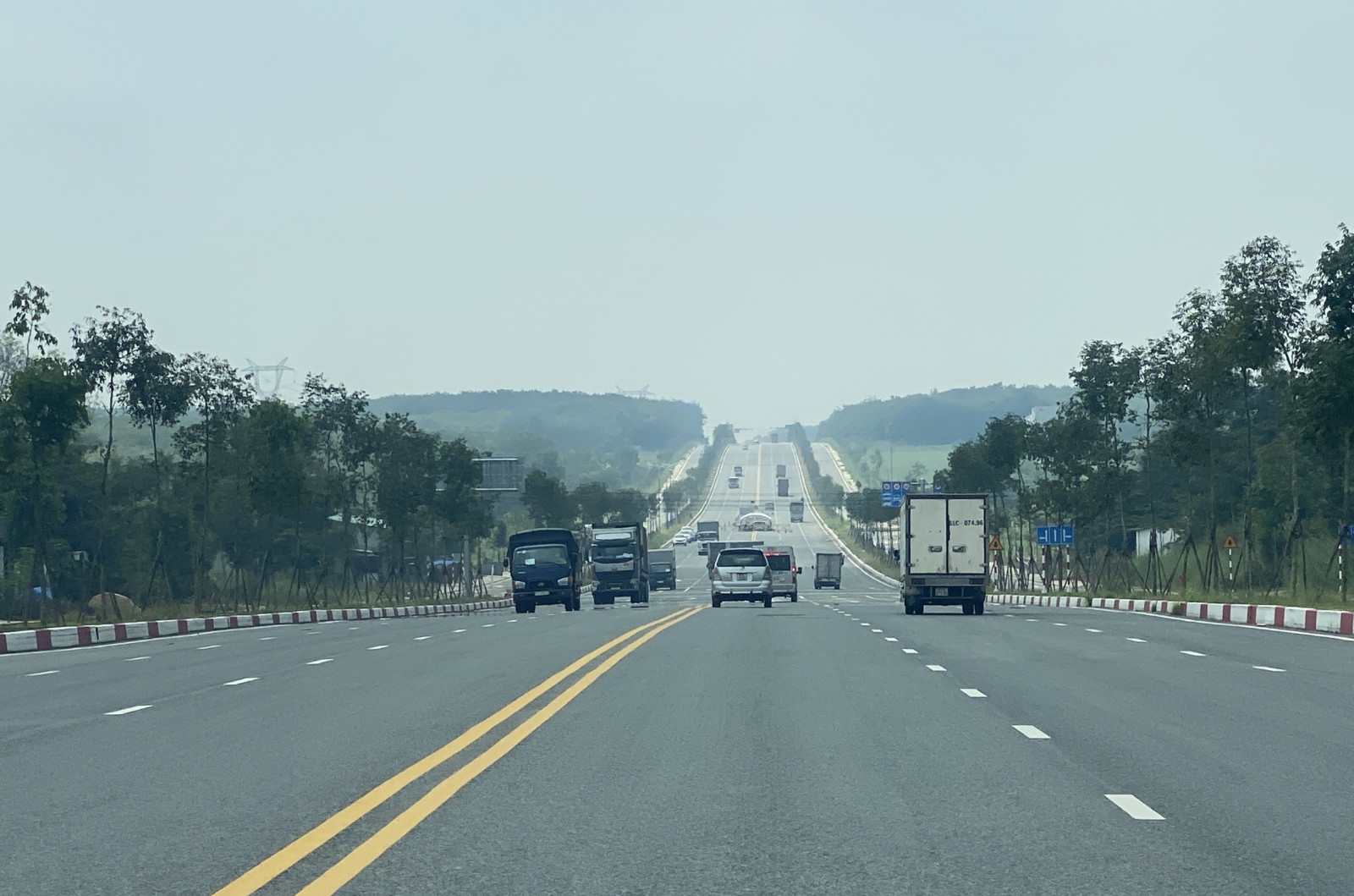 The province's traffic infrastructure has been continuously invested and developed for many years, which is considered as an important comparative advantage in attracting investment. In picture: My Phuoc - Tan Van expressway is completed, well serving enterprises 'demand for goods transportation
With a breakthrough way of "one step ahead" in investment and development of traffic infrastructure, Binh Duong achieved many important achievements during the local socio-economic development process over the past time. The province mobilized all resources for traffic infrastructure development, better serving people and enterprises' traveling, goods transportation.
The province's traffic infrastructure system has been continuously invested and developed for many years, which is considered as an important comparative advantage in attracting investment. Up to now, the province has developed more than 7,421km of roads, including 3 national highways, namely 1A, 1K and 13 with a total length of 77km. These national highways have been upgraded and expanded from the State budget as well as mobilizing from all economic sectors. Traffic axes that connect the region, connect Binh Duong with other provinces and cities in the region such as Tan Van - My Phuoc - Bau Bang, North Tan Uyen - Phu Giao - Bau Bang, belt roads No.3, 4 are being implemented urgently.
Mai Ba Truoc, Director of provincial Department of Planning and Investment, said that these roads not only serve traffic and transport tasks for industrial development, but also connect satellite cities around Binh Duong new city. The changes and breakthroughs of localities such as Ben Cat town, Tan Uyen town, Bau Bang district... have shown an active role in connecting traffic and transporting goods for the socio-economic development of the province.
The investment in the development of the province's traffic system has helped the connectivity between industrial zones get smooth, speeding up the circulation of goods, facilitating means of transportation, and saving costs for businesses. The province's traffic system is also connected with the transport system of the region and provinces of the Mekong Delta and the Central Highlands regions, creating a driving force for socio-economic promotion for the whole region and surrounding areas.
Unlocking investment resources
Along with achieved results, the province's traffic system has faced some shortcomings for change. In ​​Thuan An city, Di An city and Ben Cat town, there is a large number of means of transportation during peak hours, including large vehicles transporting goods along with motorbikes and cars of all kinds, causing traffic jams and implicit risks of traffic accidents. Along with that, the projects of belt roads No.3, 4, Ho Chi Minh street, construction of railways, planning to build ports... all need great capital and coordination between localities with construction time being prolonged.
According to Dr. Tran Du Lich, a member of the Prime Minister's Economic Advisory Group, Binh Duong has not yet been able to conveniently connect traffic with Ho Chi Minh city to exploit its advantages in goods exchange and urban development. Up to now, the majority of regional transport network is still in planning. With the policy of "transport is one step ahead", connecting traffic with the network of industrial parks and urban organizations is Binh Duong's typical example of success in economic development.
"In order to develop more sustainably, in the coming time, Binh Duong needs to be proactive to coordinate with the Ministry of Transport and localities in the region to soon build a planned regional traffic system. The works that need to be completed as soon as possible are the Belt Roads No. 3 and 4, the Ho Chi Minh city - Thu Dau Mot - Chon Thanh expressway, the expanded Ben Thanh - Suoi Tien railway, the road along the Saigon River…", Dr. Tran Du Lich said.
Vo Van Minh, Vice-Secretary of provincial Party Committee, Chairman of provincial People's Committee said that in recent years, domestic and foreign investment capital has poured into the local industrial parks. In order to further attract investment more and more effectively, the province is building and developing a synchronous and modern traffic system. In particular, the province is focusing on investing in key traffic axes. Once being completed, the projects to expand DT743 road, Ho Chi Minh City - Thu Dau Mot - Chon Thanh expressway will help connect and "divide the fire" with the National Highway 13 at the section through Binh Duong, creating the momentum for economic development, meeting two major goals of relieving traffic pressure on the route and urban development of the province. (to be continued)
In the period of 2021-2025, with visions to 2030 and 2045, Binh Duong has made a point of view on prioritizing investment in developing its traffic infrastructure system towards urbanization, smart city construction, creating a premise and driving force for fast and sustainable socio-economic development. The province will also bend on investing in key traffic projects, especially roads with regional connectivity; developing traffic infrastructure in association with urban development and mobilizing investment resources towards socialization. Investment capital from the State budget will prioritize investment in key traffic projects.
Reported by Ngoc Thanh-Translated by Kim Tin