Vietnam has been chosen among leading destinations in Southeast Asia by Japanese investors, Nakajima Takeo, Chief Representative of the Japan External Trade Organisation (JETRO) in Hanoi, has said.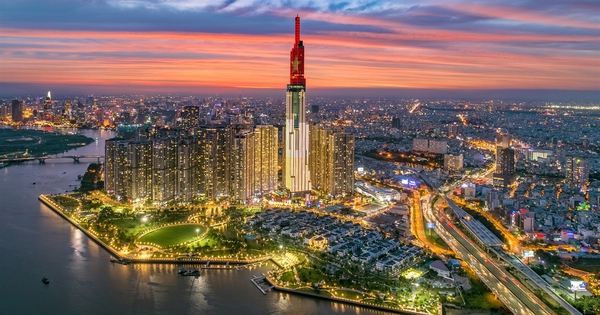 A corner of HCM City
The country's population is forecast to hit 106 million by 2050 with the middle class on the rise, which turns the market into a favourable one for retail businesses, according to JETRO.
Vice Chairman of the European Chamber of Commerce in Vietnam (EuroCham) Torben Minko said that European firms are confident about Vietnam's efforts in COVID-19 prevention and control, as industrial parks maintain operations, the number of laid-off workers is kept to a minimum and the supply chain is maintained.
A recent survey by EuroCham revealed that the Business Climate Index (BCI) hit 73.9 points in the first quarter of this year, the highest level since the Q3 2019, before the pandemic broke out.
When asked about the prospects of Vietnam's business environment in the next quarter, 67 percent predicted either "excellent" or "good" - a 12 percent increase compared to the previous one.
EuroCham Chairman Alain Cany said that while COVID-19 wreaks havoc in countries around the world, Vietnam can be certain that companies can operate their business without interruptions.
For her part, Michele Wee, Chief Executive Officer at Standard Chartered Bank Vietnam, said that FDI influx to Vietnam will be maintained in the medium term.
The country posted a GDP growth rate of 2.91 percent in 2020, being among economies with the highest economic expansion in the year.
Foreign investors pumped nearly 14 billion USD into the country as of May 20, a year-on-year increase of 0.8 percent, according to the Ministry of Planning and Investment.
Disbursed FDI in Vietnam hit 7.15 billion USD in the first five months, an increase of 6.7 percent compared to the same period last year.
Global credit rating agencies of Moody's, S&P and Fitch recently revised Vietnam's outlook to "positive"./.
VNA