A Vietnamese delegation led by Colonel Pham Manh Thang, Deputy Director of the Defence Ministry's Foreign Relations Department, attended a conference of the ASEAN Defence Senior Officials' Meeting Plus Working Group (ADSOM+ WG) held via video conference on June 11.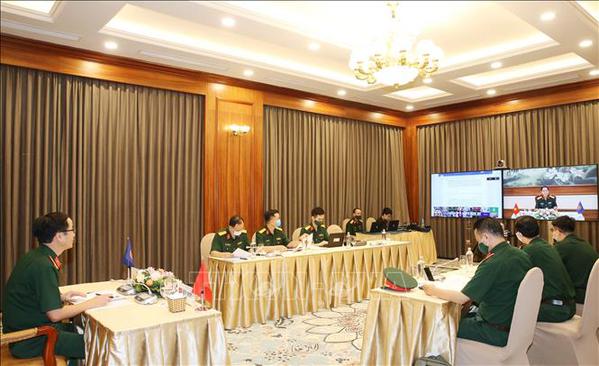 Vietnamese delegation attends the ADSOM+ WG held via video conference
The meeting, the third of its kind this year, was presided over by Deputy Permanent Secretary of Policy and Strategy at the Brunei Defence Ministry Haji Adi Ihram Bin Dato Paduka Haji Mahmud.
Addressing the event, Haji Mahmud appreciated the full participation of delegates, underlining that their attendance demonstrates countries' support for Brunei as ASEAN Chair in 2021.
The meeting aimed to review final preparations, in both agenda and contents, for the upcoming 8th ASEAN Defence Ministers Meeting Plus (ADMM+).
Delegates discussed and agreed on a draft of the Joint Statement, agenda and working programme of the 8th ADMM+, which is scheduled to take place virtually on June 16./.
VNA