The Vietnamese community in the Czech Republic participated in a festival of ethnic minority groups in Prague on May 27.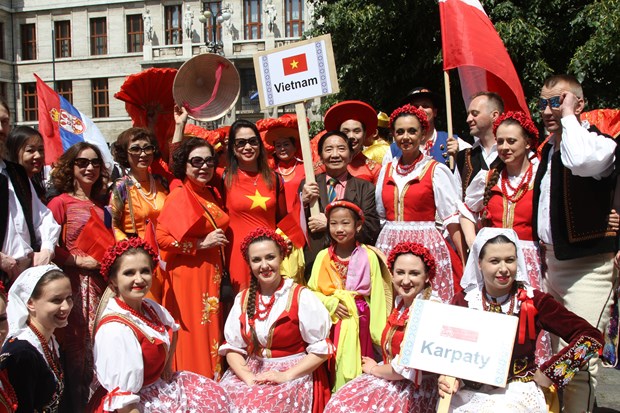 Vietnam leaves good impressions at multi-ethnic festival in Czech Republic
They left strong impressions on festival-goers with the big number of participants and special performances highlighting traditional culture.
The festival, which took place from May 25-28, featured art performances, fashion shows and exhibitions. It brought together more than 30 delegations of ethnic minority groups from 20 countries.
The Vietnamese community has been integrating intensively and extensively into the society in the Central European nation, and made contributions to their homeland as well as the relations between the two countries.
The annual festival offered an opportunity for them to promote Vietnamese culture to Czech people and visitors./.
VNA